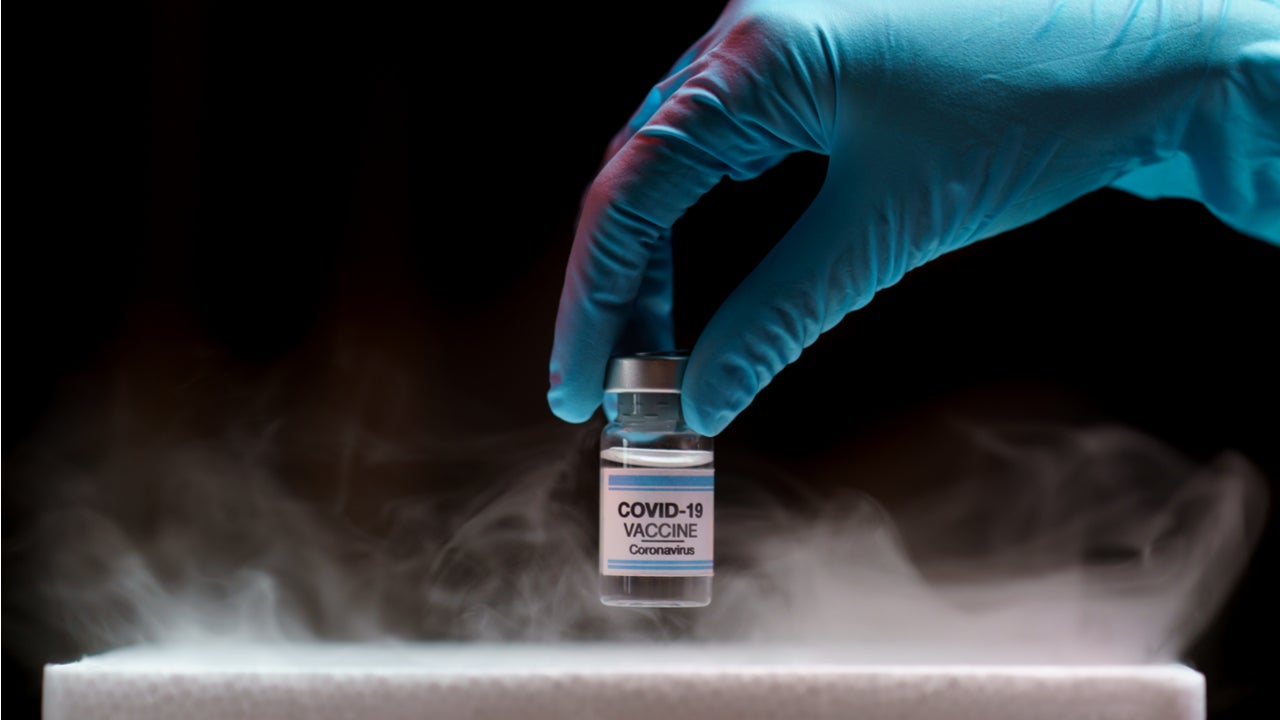 Economists believe that Covid-19 is a clarion call to think beyond economic rationality in order to develop a new theory to understand the vaccine market.
Kaushik Basu
Kaushik Basu, an economist and professor of economics at the Cornell University, shared an article on Covid-19 being a clarion call to think beyond economic rationality and identify the interests of others as part of one's own. According to Basu, new theory is required to understand the vaccine market better, which currently resembles a state of chaos of deals and trades.
Comparing the situation to Augustine Cournot's work that eventually led to the regulation of the fish market, Basu stated that the glaring inequity in access to Covid-19 vaccines is impossible to ignore, especially across developing and emerging economies such as India, Bangladesh, Pakistan, and others.
According to Tedros Ghebreyesus, the director-general of the World Health Organization (WHO), more than 39 million doses of Covid-19 vaccines had been administered in at least 49 higher-income countries, while a meagre 25 doses had been administered in one of the lowest-income countries.
Basu stated that more than one billion vaccine doses have been administered worldwide, but vast disparities remain. For example, Seychelles has fully vaccinated 59% of its citizens, while Israel (56%), Chile (34%), and the US (30%). Meanwhile, Brazil, India, and Bangladesh have fully vaccinated just 5.9%, 1.8% and 1.7%, of the population respectively.
Covid-19 vaccines compare to essential commodities in current times and yet equitable access is being denied to it, Basu stated in his article. Additionally, hoarding of vaccines by many rich countries beyond what they need is making it more difficult to increase access to coronavirus vaccines worldwide.
Research agenda for economists. We need new theory to understand the vaccine market, which resembles what the fish market looked like before Cournot captured its essentials–a chaos of bids & trades. Cournot's work enabled regulation for the fish market. https://t.co/HipGHkOTnD

— Kaushik Basu (@kaushikcbasu) May 10, 2021
Brian Riedl
Brian Riedl, a senior fellow and economic policy expert at the Manhattan Institute, shared an article on Washington borrowing $350bn to bail out state budget deficits, including $26bn for the State of California, and an additional $16bn for their local governments.
In Riedl's views, there is no deficit. Rather, California is expecting a staggering $75.7bn surplus despite a year of Covid-19 closures. The amount exceeds most states' annual spending and drove Gavin Christopher Newsom, the Governor of California on Monday, to recommend sending cash back to residents as he faces a recall election.
Economists believe that California's coffers are bulging due to the Silicon Valley, surging stock market, and a large number of professionals having been able to work remotely during the Covid-19 crisis. The state also has a progressive income tax structure that rests heavily on top earners, thereby allowing the state to reap high revenues despite widespread job losses in the travel and service industries during the pandemic.
The Democratic governor has proposed $600 cheques for middle-income residents along with $500 payments to families with dependents. In February, California enacted an initial round of payments to support its lowest-income residents during the pandemic, supplementing two rounds of similar cheques from the federal government. Experts claim that if state lawmakers approve Newsom's plan, the state would be giving back nearly $12bn this year.
Washington just borrowed $350 billion to bail out state "budget deficits" – including $26 billion for the State of California, plus $16 billion for their local govts.

What deficit? California is now reporting a $75 billion budget surplus. https://t.co/gp14x7y6ny

— Brian Riedl 🧀 (@Brian_Riedl) May 10, 2021
James Picerno
James Picerno, a financial journalist and editor at the US Business Cycle Risk Report, retweeted on economists' believing that they too have been easily dismissing the fact that the combined monetary and fiscal response to the pandemic was designed for large, persistent negative demand shock and not a short even if substantial supply shock. According to chief US economist Tim Duy, the country does not have a tested model for this but the Fed is pretending that it does.
Mary Daly, San Francisco Federal Reserve Bank President, had earlier reported to have said that the US economy is a long way from the Fed's goals of full employment and 2% inflation, and that it was not the right time to talk about reducing support for Covid recovery. She also stated that it was too early to think about or talk about tapering its $120bn a month bond-buying programme.
I think we too easily dismiss the fact that the combined monetary and fiscal response to the pandemic was designed for large, persistent negative demand shock and not a short even if substantial supply shock. We don't have a tested model for this but Fed is pretending we do. https://t.co/4tPFAaQAx2

— Tim Duy (@TimDuy) May 10, 2021