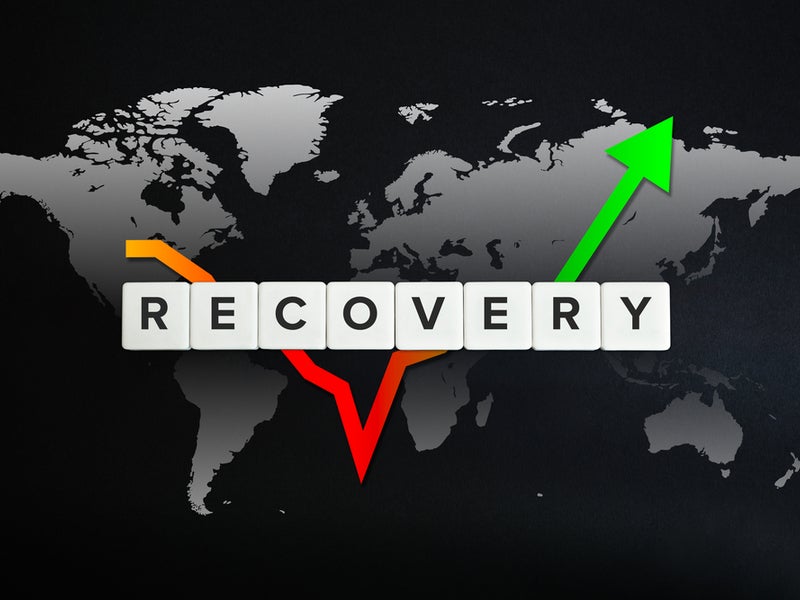 Macroeconomic influencers tracked by GlobalData share their views on Chinese Q2 gross domestic product (GDP), rising unemployment in Australia and the UK threatening recovery, and how Covid-19 remains to be the biggest risk to the global economy.
Stephen Tapp
Stephen Tapp, Deputy Chief Economist and Trade Research Director at Export Development Canada (EDC ) tweeted that a prolonged Covid-19 pandemic is the biggest among the top ten risks facing Canadian businesses in 2020.
US-China trade war, global protectionism, and increasing government and corporate debt are among other significant risks EDC has identified.
Covid-19 has inflated the majority of the other business risks facing Canada, adds EDC which suggests Canadian exporters be wary of default risks in emerging markets, especially those already reeling under massive debts.
…New and rising global risks include:
• COVID-19 prolonged
• U.S.-China rivalry
• Rising debt (sovereign and corporate)
• U.S. political paralysis
• Social unrest
• Cyber attacks

Risks realized from last year:
✔️ Global recession
✔️Global oil glut pic.twitter.com/8qrdHetXcx

— Stephen Tapp 🇨🇦 🌎 (@stephen_tapp) July 16, 2020
Robin Brooks
Robin Brooks, the chief economist at The Institute of International Finance (IIF) and former chief FX strategist at Goldman Sachs, tweeted that although current account balances typically move slowly, Covid-19-induced recession is resulting in sharply shrinking deficits.
Robin cites the examples of Pakistan and Ukraine to illustrate his point and adds Turkey is an exception.
The analysis is based on the current accounts between January and May in 2020, compared to 2019.
Current account balances usually move slowly, given they reflect trade in goods & services. But that's not true in 2020. Recession is shrinking deficits sharply, like in Pakistan (PK) & Ukraine (UA). The only outlier is Turkey (TR), which is running a much wider deficit in 2020! pic.twitter.com/HAg4Joz4c5

— Robin Brooks (@RobinBrooksIIF) July 16, 2020
Ludovic Subran
Lockdowns to fight the second wave of coronavirus infections will be detrimental to economic recovery, opines Ludovic Subran, Chief economist at insurance and asset management services provider Allianz .
Subran expects global gross domestic product (GDP) to fall by 4.7% during the year, but to grow by 4.8% in 2021.
Stimulus measures, both fiscal and monetary, announced so far exceed 1.3 times Chinese GDP, at $1.8t.
In its latest economic outlook, Allianz doesn't expect global trade to return to pre-Covid levels before 2023 and anticipates the subdued capacity utilisation situation to persist until Q4 this year.
Targeted lockdowns to fight the 2nd wave of #Covid-19 infections will constrain the recovery. Global GDP is set to contract by -4.7% in 2020, followed by +4.8% in 2021. Read about Darwinian economic effects across countries, sectors & asset classes https://t.co/76zt8fsYBl

— Ludovic Subran (@Ludovic_Subran) July 16, 2020
George Magnus
Economist and Associate at China Centre, Oxford, George Magnus tweeted about the Chinese Q2 (April to June) GDP, which grew by 3.2% compared to 2019 beating forecasts.
Recovery is witnessed in production and construction, fuelled by bigger stimulus and credit creation at a rapid pace. Retail sales year-over-year improved compared to May.
However, Magnus expects the growth momentum to slow down going forward, unless more stimulus measures are announced.
So between February and June, china's roller coaster economy is now quite clear. Where to next? The momentum of growth will almost certainly slow from this bounce and is contingent on stimulus. Aggregate financing is growing 3 x as fast as GDP. So watch this space esp. ends

— George Magnus (@georgemagnus1) July 16, 2020
Pedro da Costa
Pedro da Costa, Federal Reserve and economy watcher at Market News International , tweeted about unemployment in June in Australia rising to a level unseen since the late-1990s.
Data released by the Australian Bureau of Statistics (Abs ) shows that unemployment levels reached a 22-year low of 7.4% despite a surge in employment following the reopening of the economy after Covid-19 lock-downs, reported Reuters.
Australia June unemployment jumps to highest since late 1990s https://t.co/j36qxkxzQj pic.twitter.com/Y2WqxSckrg

— Reuters (@Reuters) July 16, 2020
Howard Archer
Howard Archer, the chief economic adviser to EY Item Club, a non-governmental economic forecasting group, tweeted about Ernst & Young Global's (EY) views on the latest UK labour market data.
Job losses in June declined in the UK to approximately 74,000 compared to a much higher 450,000 in April, according to the Office for National Statistics as reported by Reuters.
Archer calls the situation better than feared, quoting the data released by International Labour Organisation (ILO), which indicated that unemployment rate reached 3.9% although the number employed witnessed the biggest drop since 2011, by roughly 126,000 in the three months to May.
However, unemployment will still challenge the UK's recovery despite a slower decline, according to EY.
A significant number of businesses, especially those in retail, have announced redundancies in July adding to the concerns over the labour market, adds Archer, who also quotes a survey by Make UK, which hinted at more concerns.
The survey found that 46% of participant manufacturers are planning to announce redundancies through the rest of the year, compared to 25% in May as furlough scheme under the government's Coronavirus Job Retention Scheme that currently covers 9.4 million workers ends in October.
Our analysis of the latest #UK #labour market & #pay data – Slower decline in UK labour market does not mask challenge to recovery from #unemployment – EY ITEM Club comments https://t.co/eHdBWwFooj

— Howard Archer (@HowardArcherUK) July 16, 2020