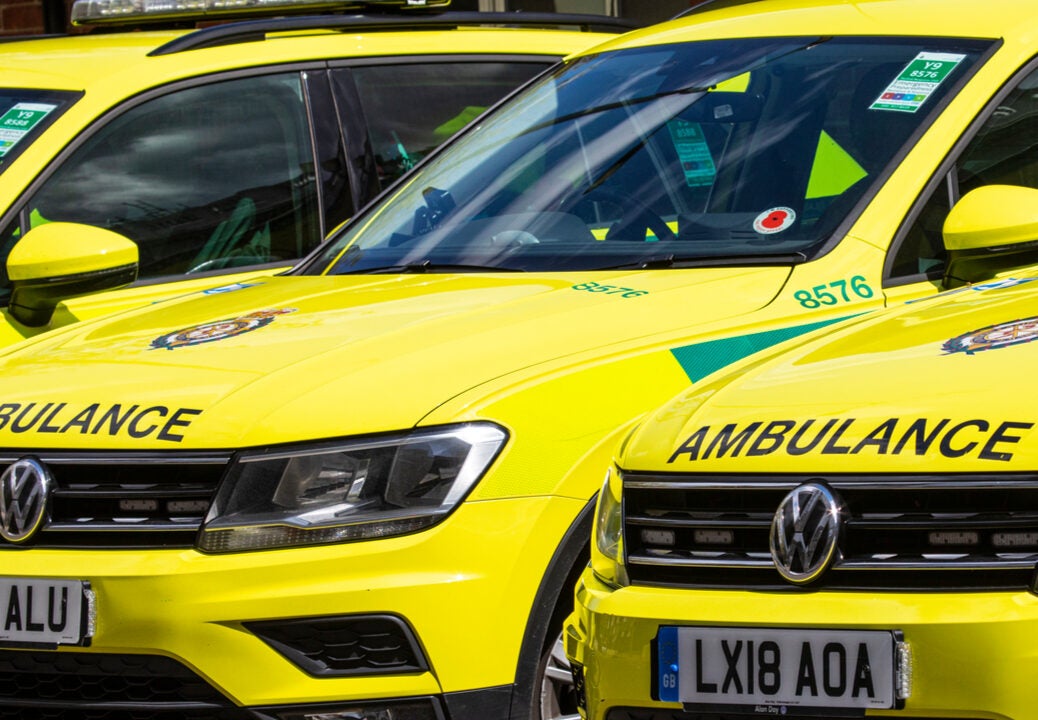 Some economists believe that the increase in patient numbers is exerting additional pressure on hospital beds, which have been deliberately reduced in an effort to curb transmission of the Covid-19 disease within hospitals.
Free Case Study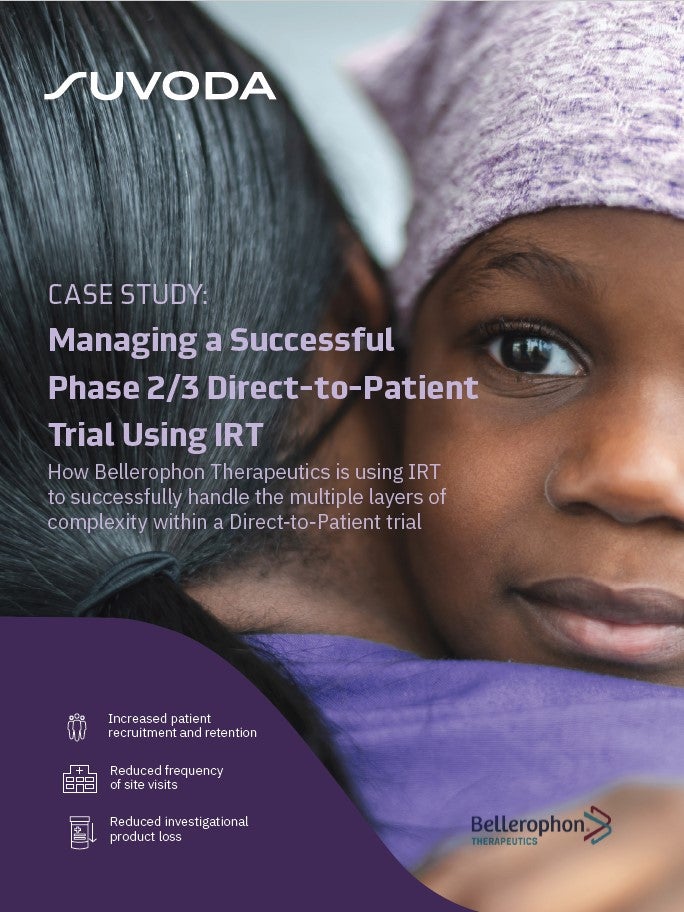 Direct-to-Patient Trials: How IRT Plays an Important Role in Bellerophon's Direct-to-Patient Trials
As the industry strengthens its focus on patient centricity, Direct-to-Patient clinical trials have emerged as a popular trial design that have the potential to increase patient recruitment and retention. IRT plays a crucial role in the success of a Direct-to-Patient trial. Because drug supplies are being managed and shipped from distribution facilities directly to patients' homes, a sponsor must have a high-quality system in place to accurately track the chain of custody, ensure patient-blinding and handle other logistical challenges. What You Will Learn Benefits and challenges associated with the Direct-to-Patient model Bellerophon's top considerations when implementing this trial design How IRT can equip study teams to successfully track chain of custody, ensure patient blinding, and handle logistical challenges
by Suvoda
Richard Murphy
Richard Murphy, a British chartered accountant and political economist, tweeted on why the National Health Service (NHS) seemed to be in crisis this summer before a Covid-19 surge. According to an article shared, hospitals across the UK are at a breaking point with record numbers being admitted on a daily basis to the accident and emergency department.
The overwhelmed hospitals have been forced to declare major incidents due to the swell in patient numbers, which experts state have risen by 50% compared to pre-pandemic levels.
Both hospitals and ambulance services have been severely impacted by the swamping of patients in emergency departments, with numbers surpassing the worst weeks in the winter of 2019 before the coronavirus hit the country. A&E doctors have revealed that some patients are waiting for approximately nine hours to be consulted with.
Why is the NHS in crisis before the next wave of Covid hits? https://t.co/I7AELrQSI7 The NHS is already in crisis this summer – and that is before Covid hits. Why is that?

— Richard Murphy (@RichardJMurphy) June 20, 2021
John O'Brennan
John O'Brennan, Jean Monnet professor of European Integration, shared an article on Brexit being the plague likely to impact the UK when the Covid-19 crisis abates. Experts state that neither the government nor the opposition is worried about finding a vaccine and that the Brexit purity of not agreeing with the European Union (EU) food safety and sanitary standards is breaking up the union.
The Organisation for Economic Cooperation and Development (OECD) has further warned that the UK could suffer more economic damage than other G7 countries because leaving the EU heightens the scope of disruption brought about by the coronavirus pandemic. For example, British food and drink exports to the EU dropped by $2.76bn in the first quarter of 2021 and many businesses, especially the hospitality sector, complained about not being able to operate in full capacity because of the lack of EU workers and employee demands.
Brilliant from @NickCohen4 Brexit is the plague that will still be infecting Britain when the Covid crisis abates.

Doctrinal purity (in both NI and GB) is inflicting real damage on the Union, just as N Ireland is benefitting hugely from unique status.https://t.co/VZyKzkYErc

— John O'Brennan (@JohnOBrennan2) June 19, 2021
Brad de Long
Brad de Long, an economic historian and professor of economics at the University of California, Berkeley, retweeted an article on the Delta variant, a sub-lineage of the Indian variant, and also known as B.1.617.2, being more than 96% dominant in three major countries including the UK, Portugal and Russia. Economists believe that the variant is threatening EU's Covid-19 progress in the past two months which has helped in reducing the infections to its lowest levels since autumn. The strain has been appearing in clusters across France, Germany, and Spain, thereby promoting health officials to warn about further action in curtailing the virus.
Data suggests that the variant is rising exponentially in the US as well, with 31% of all cases, up from 10% in the past seven days. Meanwhile, 98% of the sequenced data cases are now Delta variant in the UK, about 96% are Delta of al the cases in Portugal, and 99% in Russia.
It's coming—#DeltaVariant is now >96% dominant in 3 major counties (UK, Russia, Portugal). It is surging exponentially in the US at now 31% of all cases, up from ~10% just a week ago. The #COVID19 rise & divergence hidden by fast dropping #AlphaVariant. 🧵https://t.co/oQkVY8CFoj pic.twitter.com/psS4j1CVk4

— Eric Feigl-Ding (@DrEricDing) June 20, 2021
Free Case Study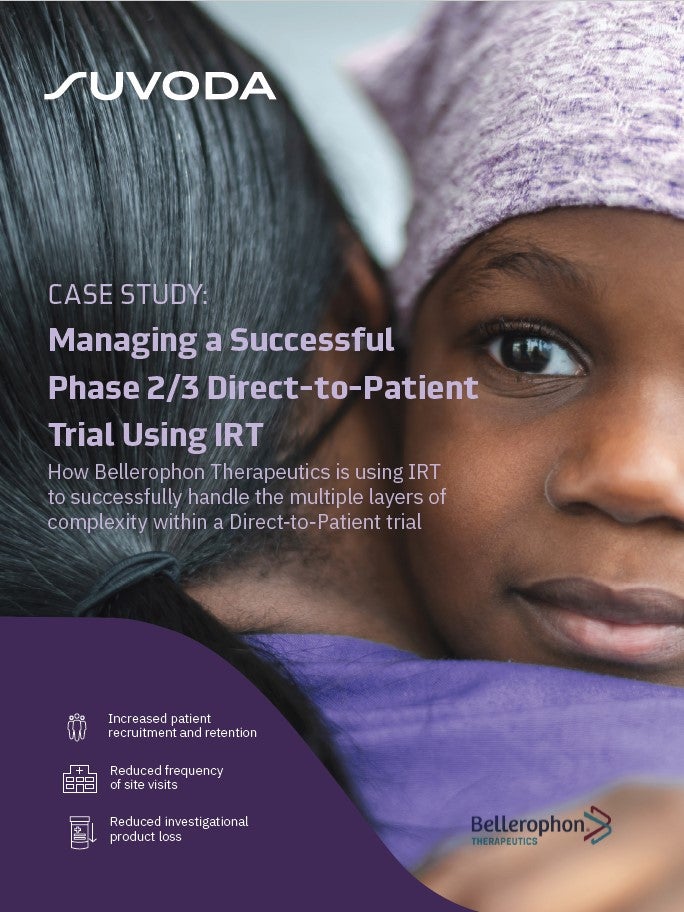 Direct-to-Patient Trials: How IRT Plays an Important Role in Bellerophon's Direct-to-Patient Trials
As the industry strengthens its focus on patient centricity, Direct-to-Patient clinical trials have emerged as a popular trial design that have the potential to increase patient recruitment and retention. IRT plays a crucial role in the success of a Direct-to-Patient trial. Because drug supplies are being managed and shipped from distribution facilities directly to patients' homes, a sponsor must have a high-quality system in place to accurately track the chain of custody, ensure patient-blinding and handle other logistical challenges. What You Will Learn Benefits and challenges associated with the Direct-to-Patient model Bellerophon's top considerations when implementing this trial design How IRT can equip study teams to successfully track chain of custody, ensure patient blinding, and handle logistical challenges
by Suvoda