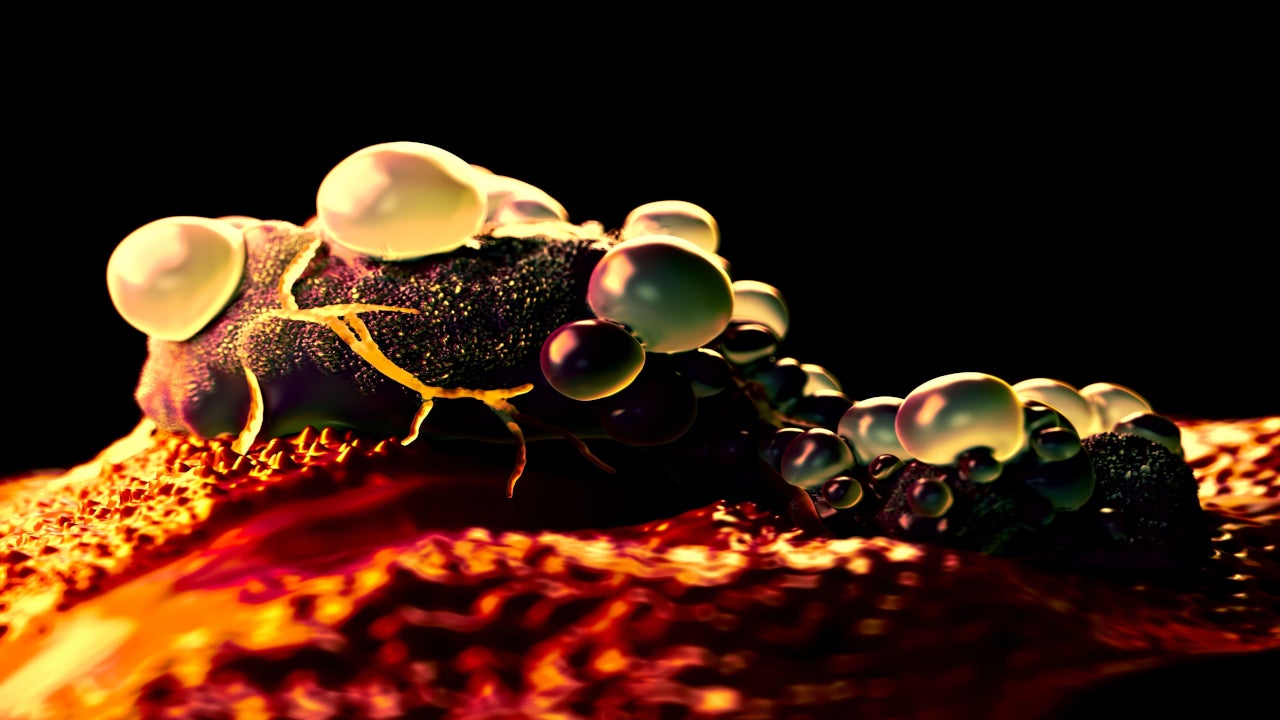 Orbsen Therapeutics finished recruiting patients in early December, before its 4Q21 target, for a Phase I/IIa study of its flagship mesenchymal stromal cell (MSC) Orbcel product in Covid-19 patients, said CEO Larry Couture. Given the 90-day follow-up period, data should be available for analysis by early March and likely released later that month, said Couture. The company also has plans to start a $48.2m raise sometime this year, he said.
While enrolment was slow in the beginning, around August other Covid-19 trials – including those by WHO – were stopped due to futility, Couture said. After that, accrual on the Phase I/IIa REALIST took off, said Couture, adding the clinical trial focus has also shifted to vaccines, thus boosting enrolment.
The study's completion date is scheduled for October 2022, as per ClinicalTrials.gov. The study's primary outcome measures include oxygenation index at day seven and adverse event incidence at day 28. Secondary endpoints include mortality measured at day 28 and day 90.
REALIST was initially designed for all acute respiratory distress syndrome (ARDS) patients, with the Phase I portion enrolling patients regardless of the underlying cause behind ARDS. In April 2020, however, with the emerging pandemic, the Phase IIa portion was launched specifically for Covid-19 patients with ARDS, as per an 8 April release.
Orbcel is derived from a select and highly purified population of immunomodulatory stromal cells obtained from umbilical cord tissue. In ARDS, Orbcel is intended to improve lung oxygenation, lessen inflammation, reduce edema and decrease bacterial infection.
Following the impending Phase IIa readout, the company plans to raise $48.2m (€40m) from institutional investors to support a Phase IIb or Phase III trial, and has engaged PricewaterhouseCoopers as an advisor, said Couture. The plan is to close the round by YE21 such that the next study can begin in early 2022, said Couture. The company had previously raised "a couple of million" from retail investors and high net-worth individuals, and hence Couture did not characterise the upcoming round as part of a specific series.
Whether the next trial is a Phase IIb or a Phase III would depend on the efficacy signal seen in the Phase IIa and resultant regulatory approval plans, he explained. One potential design under review could involve studying two doses in Phase IIb followed by a single dose in the Phase III portion, he said. In either case, the trial will likely enrol 300–400 patients and have some adaptive element to it and be sufficient to apply for licensure, added Couture.
Manasi Vaidya is a Senior Reporter for Clinical Trials Arena parent company GlobalData's investigative journalism team. A version of this article originally appeared on the Insights module of GlobalData's Pharmaceutical Intelligence Center. To access more articles like this, visit GlobalData.