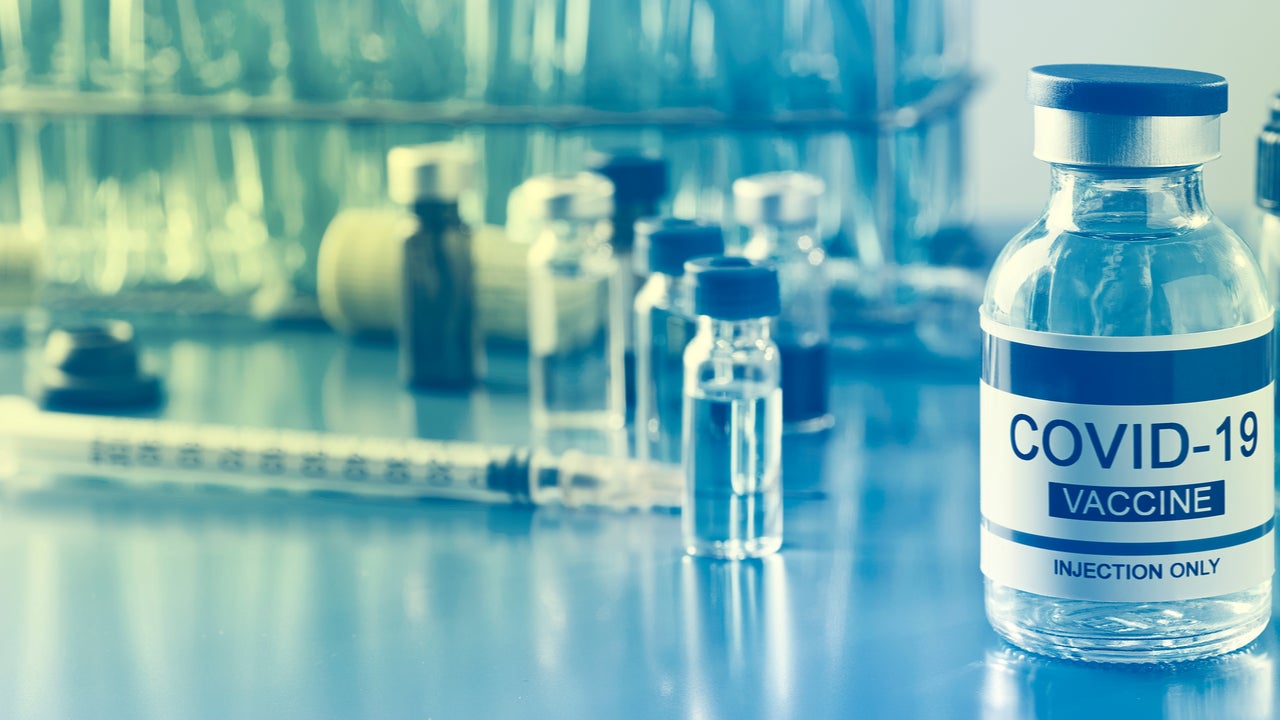 The top tweets were chosen from influencers as tracked by GlobalData's Influencer Platform, which is based on a scientific process that works on pre-defined parameters. Influencers are selected after a deep analysis of the influencer's relevance, network strength, engagement, and leading discussions on new and emerging trends.
The top tweets on infectious diseases in Q3 2021: Top five
1. Peter Hotez's tweet on most Americans unlikely to get Covid-19 shots amid soaring infections
Peter Hotez, a professor and dean at the National School of Tropical Medicine at Baylor College of Medicine, shared an article on most Americans unlikely to get Covid-19 shots amid soaring infections in some states. According to aAa new poll conducted by the Associated Press-NORC centre for public affairs research. The poll found 35% of the unvaccinated population to be disinterested in receiving the Covid-19 shots, doubting that the vaccines could even work against the highly transmissible Delta variant despite evidence that they did. In addition, about 45% completely refused to be vaccinated against the virus, while just 3% agreed to take the shots for certain and 16% stated that they might consider taking the vaccine doses.
The poll further revealed that 64% of the unvaccinated individuals found the vaccines to be ineffective against Covid-19 variants, including the Delta variant which accounted for 83% of the new cases in the country. Contrarily, about 86% of the vaccinated Americans believe that the vaccines will work against the variants. The Centers for Disease Control and Prevention (CDC) has reported 56.4% of the entire US population, including children, to have been vaccinated with at least one dose of the coronavirus vaccine, the article detailed.
Prof Hotez expects the resistance to Covid-19 vaccinations to eventually melt, given a surge in Delta variant cases across many states, and rising hospital admissions and deaths particularly among unvaccinated individuals. White House officials maintain that vaccination rates have finally started increasing in states where they were lagging behind earlier and currently experiencing a rise in Delta variant cases, including Florida, Nevada, Arkansas, Missouri, and Louisiana.
I predict in coming weeks as delta consumes the nation, reports of unvaccinated young people in hospitals ICUs rise, esp in conservative strongholds, some of the resistance defiance to COVID19 vaccinations will eventually melt. But what a terrible price https://t.co/q9RQXauASz

— Prof Peter Hotez MD PhD (@PeterHotez) July 24, 2021
Username: Peter Hotez
Twitter handle: @PeterHotez
Likes: 2,841
Retweets: 814
2. Laurie Garrett's tweet on some US states concealing Covid-19 data
Laurie Garrett, a science journalist, and former senior fellow at the Council on Foreign Relations (CFR), shared an article on how some states in the US, such as Georgia, have stopped posting Covid-19 updates in certain settings such as prisons and long-term care facilities, amid rising Delta variant cases across the country. Two state government websites stopped posting Covid-19 deaths and cases numbers, as governors believed it to be the best way to tackle the pandemic. Florida also switched from posting online Covid-related data from a daily to a weekly basis, the article noted.
Georgia, Florida, and Southern states are currently experiencing high infection rates, the article detailed, contrary to reports on declining death rates and high vaccination rates a month ago at some of Georgia's prisons. Public health officials have raised concerns over the concealment of Covid-19 information, stating that the decision is inappropriate for the public and the government, as it reduces the transparency between the two in understanding the scope and direction of the pandemic, the article highlighted.
ICUs are full, hospitals are doing triage, #COVID19 is overwhelming entire medical systems — but suddenly, data is disappearing. Some Governors think the best way to minimize the #pandemic is to stop posting numbers of sick and dead on official websites.https://t.co/8am6XRnRt9

— Laurie Garrett (@Laurie_Garrett) September 3, 2021
Username: Laurie Garrett
Twitter handle: @Laurie_Garrett
Likes: 1,676
Retweets: 984
3. Peter Collignon's tweet on Norway reopening with less than 70% of fully immunised individuals
Peter Collignon, a professor of microbiology at the Australian National University, shared an article on Norway lifting Covid-19 restrictions after 561 days since the virus outbreak, amid 67% of the population being fully vaccinated according to the Institute of Public Health. The Nordic country is among other countries such as Britain and Denmark, to remove all social distancing norms in an effort to curb the spread of the virus, the article noted.
As the government announces the reopening of the society to the public and businesses, all culture and sports arenas are expected to operate in full capacity, while restaurants and nightclubs are allowed to resume normal bookings. The Institute of Public Health also reported 76% of the entire population to have received at least one dose of the Covid-19 vaccine.
Norway lifts COVID-19 restrictions, despite under 70 per cent of population being fully vaccinated https://t.co/vF0IgR2n6Q

— Peter Collignon (@CollignonPeter) September 26, 2021
Username: Peter Collignon
Twitter handle: @CollignonPeter
Likes: 554
Retweets: 165
4. Helen Branswell's tweet on the world overestimating the power of Covid-19 vaccines
Helen Branswell, a senior writer at Stat News, a publishing firm covering health and medicine information, shared an article on the urgent need for developing Covid-19 vaccines to fight the SARS-CoV-2 virus and emerging variants. She, however, added that experts argue that those vaccines will be ineffective in fighting all or even most infections. In her views, coronavirus vaccines have been able to convert a fatal disease to a flu-like illness, where the severity of the symptoms can be reduced and mortalities avoided. Therefore, some vaccinated individuals were likely to contract the virus as well.
Branswell added that vaccines essentially wipe out an infection entirely, referring to it as sterilising immunity. Evidence from earlier studies have, however, shown that coronavirus vaccines have been ineffective in preventing upper respiratory tract infection or in preventing an infected person from spreading the virus by talking loudly or coughing. While some researchers believe that the rush to develop vaccines to curb the COVID spread has reduced the chances of ideal solutions in the near term, others believe that the next generation of vaccines will be more protective, the article detailed.
I wrote this in May of 2020; it is still true: If #Covid vaccines turn Covid from a life-threatening disease to a flu-like illness, they will have done their job.
Some vaxed people will catch Covid. It's inevitable. And it's not the end of the world. https://t.co/FeO6ukvgDV

— Helen Branswell (@HelenBranswell) July 23, 2021
Username: Helen Branswell
Twitter handle: @HelenBranswell
Likes: 494
Retweets: 135
5. Ian M Mackay's tweet on long Covid affecting one in seven children post infection
Ian M Mackay, a virologist and an adjunct associate professor at the University of Queensland, shared an article on a University College London and Public Health England study on adolescents that has revealed that long Covid affects as many as one in seven children months after recovery from Covid-19 infection. The frequency of long Covid among children highlights how children can suffer from lingering symptoms despite being affected less severely by the Covid-19 disease, the article detailed.
The study found that infected children aged between 11 and 17 years were twice as likely to experience three or more symptoms after 15 weeks, compared to children who tested negative.
English study finds long COVID affects up to 1 in 7 children months after infection
-noting that much less severe acute phase in kids.https://t.co/7qz1EPKuqB

— ɪᴀɴ ᴍ. ᴍᴀᴄᴋᴀʏ, ᴘʜᴅ 🦠🤧🧬🥼🦟🧻🧙‍♂️ (@MackayIM) September 3, 2021
Username: ɪᴀɴ ᴍ. ᴍᴀᴄᴋᴀʏ, ᴘʜᴅ
Twitter handle: @MackayIM
Likes: 104
Retweets: 88