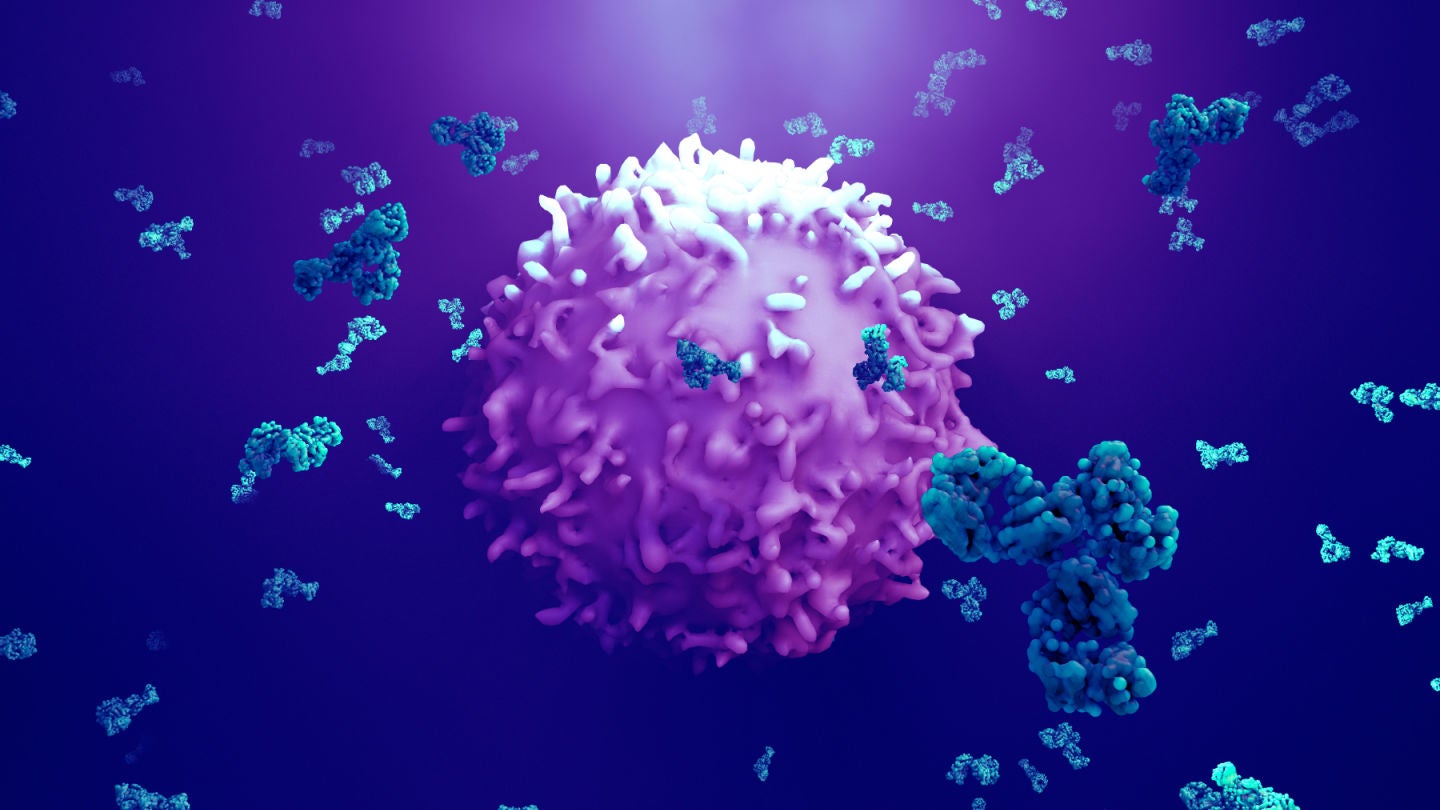 Pfizer recently announced an agreement to acquire Seagen, a biotech company based in the US with four marketed oncology therapeutic agents and a rich pipeline.
The deal, expected to be completed by the end of 2023, will see Pfizer pay $229 per Seagen share in cash for a total of $43bn, the largest deal for the sector in the past three years.
Seagen specialises in developing antibody-drug conjugates (ADCs) which will complement Pfizer's oncology portfolio. Seagen will maintain its operations in the Seattle area and will leverage Pfizer's protein-engineering capabilities to develop next-generation biologics.
Seagen has three ADCs in the marketplace: Adcetris (brentuximab vedotin), Padcev (enfortumab vedotin), and Tivdak (tisotumab vedotin), which span multiple indications in both solid tumours and hematological malignancies. Adcetris targets CD30, found on the surface of some B-cells and T-cells and expressed by Hodgkin lymphomas and some T-cell lymphomas. The drug is currently licensed in combination with chemotherapy for patients with classical Hodgkin lymphoma, both as frontline therapy and for those at risk of progressing or having progressed following stem cell transplantation.
The drug is also approved for other CD30-expressing T-cell lymphomas, such as anaplastic large cell lymphoma, in both frontline and refractory settings. Adcetris is currently active in multiple clinical trials, including the ECHELON-3 Phase lll study for patients with relapsed or refractory diffuse large B-cell lymphoma.
Padcev, developed in collaboration with Astellas, is an ADC-targeting Nectin-4, a cell adhesion molecule highly expressed in multiple solid tumors, including non-small cell lung cancer, ovarian cancer, and urothelial carcinoma. The drug is indicated for patients with locally advanced or metastatic urothelial cancer who have progressed on PD1/PDL1 checkpoint inhibitors and platinum-based chemotherapy.
Among other late-stage trials, Padcev is being evaluated in combination with Keytruda (pembrolizumab) in the frontline setting, with the trial granted priority review by the FDA. Tivdak, a tissue-factor targeting ADC that was developed in collaboration with Genmab, was approved in 2021. It is indicated for adults with metastatic cervical cancer as a second-line therapeutic.
Beyond ADCs, Seagen has a fourth drug on the market: oral Tukysa (tucatinib), a small-molecule tyrosine kinase inhibitor of HER2, which is indicated in combination for relapsed or refractory patients with HER2-positive metastatic breast or colorectal cancer. Seagen's pipeline also has two novel ADCs which are currently in Phase ll trials: disitamab vedotin and ladiratuzumab vedotin, which target HER2 and LIV-1, respectively. The company also has several promising agents in early clinical development.
Seagen generated almost $2 billion in revenue in 2022, an increase approaching  25% from 2021. This figure derives from net product sales in addition to revenues gained from royalties and licensing agreements.
Most notably, Tivdak saw its sales rise dramatically, from $6m in 2021 to $63 million in 2022, with rapid drug uptake following its approval for cervical cancer in September 2021.
GlobalData analysts forecast the total revenue from Seagen products to be around $36bn from 2023 to 2028, with a 29.3% compound annual growth rate (CAGR) according to Pfizer's risk-adjusted projection.