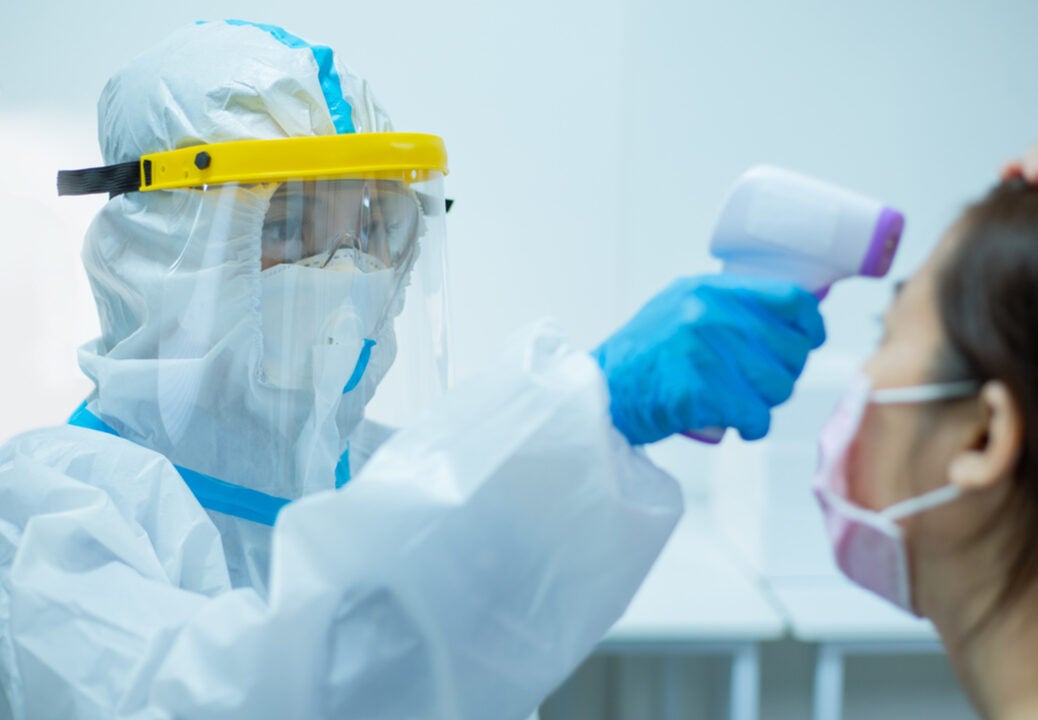 Pharmaceutical Technology lists five of the top tweets on infectious diseases in Q4 2020 based on data from GlobalData's Influencer Platform. The top tweets were chosen from influencers as tracked by GlobalData's Influencer Platform, which is based on a scientific process that works on pre-defined parameters. Influencers are selected after a deep analysis of the influencer's relevance, network strength, engagement, and leading discussions on new and emerging trends.
Top tweets on infectious diseases in Q4 2020
1. Helen Branswell's tweet on efficacy of Pfizer and BioNTech Covid-19 vaccine
Helen Branswell, a journalist, tweeted on how the 90% efficacy reported from phase III trials of Pfizer and BioNTech Covid-19 vaccine is positive news. She shared a statement from the Coalition for Epidemic Preparedness Innovations (CEPI) on how the target approach of the vaccine is effective in controlling the virus. Other vaccines in CEPI's portfolio follow a similar approach, the statement added.
Branswell noted that although Pfizer's vaccine is effective, it is difficult to use as the vaccine needs to be stored at -700C. The storage restrictions limit the ability of the vaccine to be used widely, she added.
1. Turning this into a brief thread. The prelim analysis — 90% efficacy — from the Pfizer #covid19 vaccine is very encouraging news re this vaccine AND…. https://t.co/NknTv8rGFA

— Helen Branswell (@HelenBranswell) November 9, 2020
Username: Helen Branswell
Twitter handle: @HelenBranswell
Retweets: 686
Likes: 1,877
2. Laurie Garrett's tweet on herd immunity approach to controlling Covid-19
Laurie Garrett, a science journalist and author, shared an article on how those proposing herd immunity as a way to control Covid-19 need to consider the latest statistics shared by the US Centers for Disease Control and Prevention (CDC). According to the CDC, one out of 11 Covid-19 recovered patients require ongoing medical care in addition to re-hospitalisation within two months of the first hospitalisation.
Garrett added that out of 106,543 patients discharged, approximately 9% were readmitted due to circulatory, digestive, or respiratory systems.
Advocates for a "herd immunity" approach to #COVID19 control will have to reckon with this: The @CDCgov says 1 out of every 11 #COVID survivors require ongoing medical care that includes re-hospitalization. One more way this is SO MUCH WORSE than the #flu.https://t.co/1gBFgYtsmR

— Laurie Garrett (@Laurie_Garrett) November 9, 2020
Username: Laurie Garrett
Twitter handle: @Laurie_Garrett
Retweets: 906
Likes: 1,614
3. Christian Drosten's tweet on coronavirus spreading in clusters
Christian Drosten, a virologist, shared an article on research conducted on how coronavirus spreads. Different studies have found that the SARS-CoV-2 virus responsible for Covid-19 is over dispersed. In some cases, 10% to 20% of infected persons were responsible for 80% to 90% of the transmitted cases, while in other cases majority of infected people did not transmit the virus.
Over spreading of the disease occurred mostly in poorly ventilated and indoor environments where large number of people gathered. The article noted that in overdispersion of the virus, backward tracing is essential rather than forward tracing to check who first infected the individual. Limiting super spreader events, cluster breaking and deployment of rapid tests is essential to control the spread of the virus, the article noted.
Good text on #COVID19 overdispersion and cluster tracing in @theatlantic. The evidence is accumulating. Backward cluster tracing is the way to go. The hardest part is for diagnosed persons to name potential source clusters. Start your cluster diary today! https://t.co/MnVXgXUYoF

— Christian Drosten (@c_drosten) September 30, 2020
Username: Christian Drosten
Twitter handle: @c_drosten
Retweets: 514
Likes: 1,355
4. Carlos del Rio's tweet on one dose of Covid-19 vaccine not being enough
Carlos del Rio, executive associate Dean for Emory at Grady, shared an article on one dose of Covid-19 vaccine not being enough as suggested by Gov. Ron DeSantis. The governor's suggestion was based on an article written by neuroscientist Michael Segal on the efficacy of a one dose approach. He noted that the number of people being vaccinated can be increased by following this approach.
Carlos noted that there is no evidence to support the governor's claim and it should not be followed until a study shows that one dose is sufficient. He added that regarding vaccines, the general public should follow the advice provided by the US Food and Drug Administration (FDA) and the CDC instead of politicians.
Gov. DeSantis suggests one dose of Pfizer vaccine may be enough https://t.co/xaq6IVfP2i No data to support this, not a good idea until someone does a study showing that one dose is sufficient. On vaccine advice listen to @US_FDA listen to @CDCgov don't listen to politicians.

— Carlos del Rio (@CarlosdelRio7) December 14, 2020
Username: Carlos del Rio
Twitter handle: @CarlosdelRio7
Retweets: 100
Likes: 404
5. Francis S. Collins' tweet on link between gene mutations and severity of Covid-19 infection
Francis S. Collins, director of the National Institutes of Health (NIH), shared an article on how rogue antibodies and gene mutations can explain how some people have mild symptoms from Covid-19, while other suffer more life threatening symptoms. Two studies conducted by the NIH have discovered that some people carry gene mutations that effect their antiviral defences.
In some cases, the infected persons have auto-antibodies that disable the body's immune system instead of attacking the virus. The majority of people with these antibodies were found to be men. The findings from the studies can help in screening people with the antibodies and identifying them as being at higher risk of severe infection, the article added.
While some people with #COVID19 have no symptoms at all, others develop #severe and life-threatening symptoms. New clues point to trouble in their #antiviral defenses. #NIH https://t.co/JaWXAG8hp8

— Francis S. Collins (@NIHDirector) October 6, 2020
Username: Francis S. Collins
Twitter handle: @NIHDirector
Retweets: 182
Likes: 286