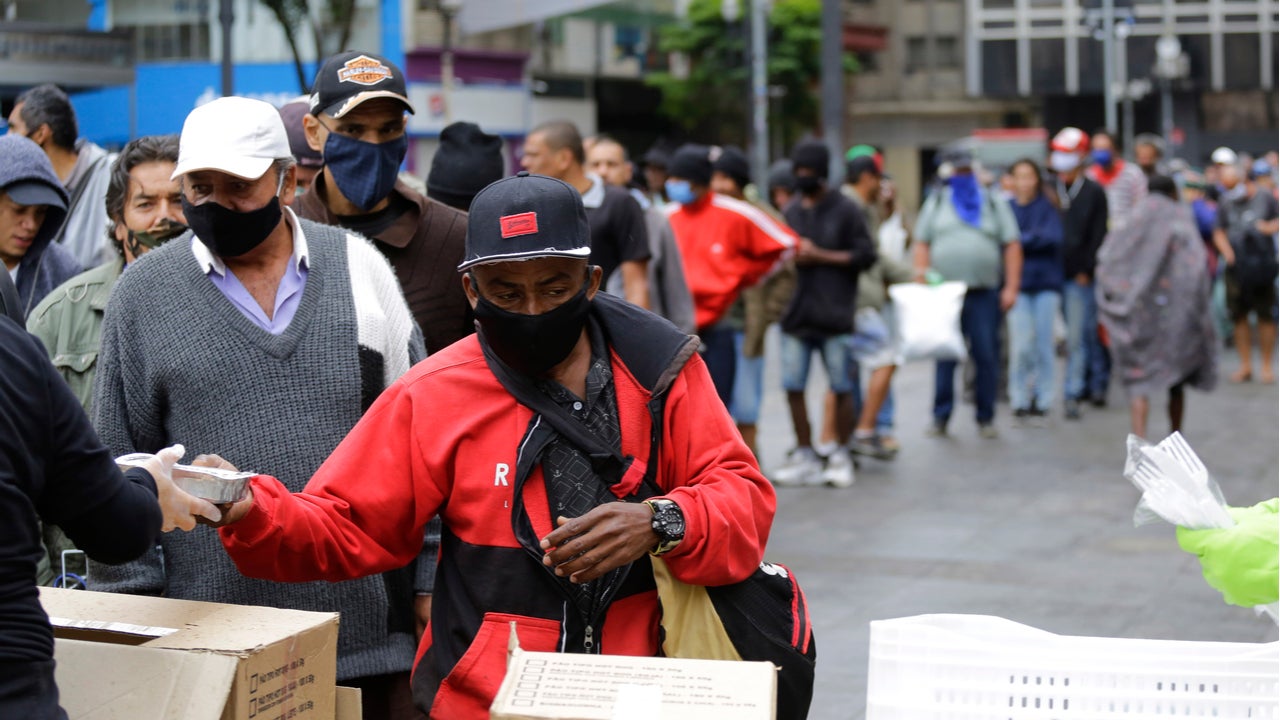 Economists believe that poorer economies like Brazil and India are likely to take a larger longer-term hit to their GDP figures due to inadequate health systems and less resilient social and economic structures.
Andrew Sentance
Andrew Sentance, economist and senior advisor to Cambridge Econometrics, shared an article on counting the economic cost of the coronavirus pandemic. Pointing at the International Monetary Fund's (IMF) estimation of the longer-term economic cost of 3.5-4% of the annual global GDP, he states that the costs are likely to fall disproportionately on poorer countries. Therefore, countering the long-term impact of the pandemic should be the top economic policy priority for countries, both domestically and internationally.
According to the World Health Organisation (WHO), the estimated excess deaths due to Covid-19 were approximately three million in 2020, with about 1.8 million deaths directly caused by the disease. This represented a 5% addition to the global number of deaths. In 2021, an additional 1.7 million deaths have been directly linked to Covid in less than five months. Therefore, the total number of deaths in 2021 is likely to exceed that of 2020.
Sentance also pointed at the broader economic cost of the pandemic, which fell dramatically in 2020 and is the lowest ever recorded since the Second World War. The IMF estimates that real GDP across the world to be 6.6% below its pre-pandemic levels. This amounted to an output loss of about $6tn in 2020 alone.
He believes that the projected longer-term output loss should be a focus for countries, rather than relying on the optimism of vaccines and signs of short-term economic bounce to recover from the pandemic.
My latest @CambridgeEcon blog highlights the longer term economic cost of the global pandemic, estimated at 3.5-4 percent of annual global GDP based on IMF forecasts. In addition, the costs are likely to fall disproportionately on poorer countries. https://t.co/CPCUACAzYC

— Andrew Sentance (@asentance) May 26, 2021
Daniel Lacalle
Daniel Lacalle, fund manager and chief economist at Tressis, shared an article on Florida becoming the 23rd State to end the $300 weekly federal pandemic unemployment benefit boost starting 27 June 2021, in an effort to encourage people to get back to work amid labour shortage and a booming economy.
The State, however, continues to participate in other federal unemployment programmes such as the Pandemic Unemployment Assistance, Mixed Earners Unemployment Compensation, and Pandemic Emergency Unemployment Compensation, which will expire in September this year. The employment agency however suggested that these could end early for Florida as well.
The unemployment benefit was withdrawn due to an April labour market data, which found private-sector employment in Florida to increase by 18,800 jobs, with approximately half a million job postings available for job seekers. Experts believe that the withdrawal could help meet the demands of large and small who are ready to resume operations and expand their workforce.
Florida Becomes 23rd State to End $300 Unemployment Benefit Boost to Ease Business Hiringhttps://t.co/dhOgG9FxyT

— Daniel Lacalle (@dlacalle_IA) May 26, 2021
Joseph Gagnon
Joseph Gagnon, economist and senior fellow at the Peterson Institute for International Economics (PIIE), shared an article on the economic costs and benefits of accelerated Covid-19 vaccinations. He stated that the seemingly workable cost saving measures for vaccines not only cost lives and economic output, but cost the government more in lost tax revenue than they save upfront.
He further added that two illustrative scenarios supported the conclusion that the acceleration of Covid-19 vaccination programmes would reap economic benefits far greater than their costs. For instance, the Policy Brief highlighted that if the US adopted a more aggressive policy of unconditional contract with vaccine producers in 2020, it would have to bear the upfront cost but more lives would have been saved and the economy would have been more resilient.
My latest paper shows that seemingly sensible cost saving measures in vaccine development and procurement not only cost lives and economic output, but they actually cost the government more in lost tax revenue than they save up front. https://t.co/z8xq2xHnh8

— Joseph Gagnon (@GagnonMacro) May 26, 2021