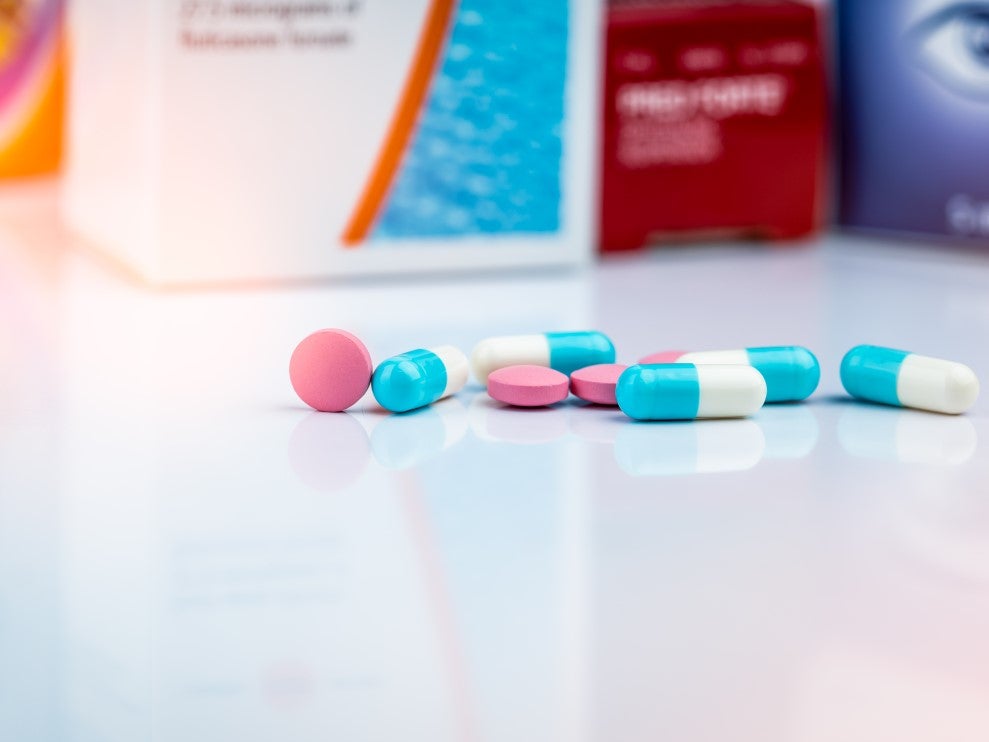 The rate of biosimilar adoption for the treatment of autoimmune diseases varies greatly by geographical market. In 2018 and 2020, GlobalData conducted a survey in which high-prescribing rheumatologists from the eight major markets (8MM), including the US, the 5EU (France, Germany, Italy, Spain and the UK), Japan and Australia, were asked about their biosimilar prescription patterns in patients with rheumatoid arthritis (RA). Survey respondents were anonymised and may or may not have participated in both surveys. Figure 1 depicts the rates at which these physicians reported prescribing biosimilar products in 2018 and 2020. These results demonstrate that over a span of about two years, biosimilar use escalated in certain geographical markets more than others. In particular, the 5EU and Japan show increased uptake while the US and Australia continue to lag behind.
Biosimilar usage in the 5EU continues to outpace that in the 8MM. In GlobalData's 2020 survey, 92% of 5EU physicians stated that they used biosimilars in at least 25% of their RA patients, compared with 70% of physicians in 2018. Key factors driving the strong overall uptake of biosimilars in the EU include more liberal interchangeability policies as well as government-mandated quotas for biosimilar prescription. The continued escalation in biosimilar uptake between 2018 and 2020 is likely due to the addition of new etanercept, rituximab and infliximab biosimilar products to the market, as well as the 2018 launch of adalimumab biosimilars. Adalimumab biosimilars received a massive response in Europe due to the simultaneous launch of multiple products at historically low prices and likely contributed to an increase in overall biosimilar use.
Although biosimilar uptake remains modest in Japan compared with the 5EU, based on GlobalData's surveys, the country has demonstrated a drastic change in biosimilar usage. Between 2018 and 2020, the percentage of physicians using biosimilars in at least 25% of their RA patients jumped from 23% to 78%. Between 2018 and 2020, the proportion of Japanese rheumatologists who said they preferred to use biologic reference products, citing issues such as potential problems with biosimilar manufacturing and doubts about the products' reliability, fell from 46% to 6%.
This suggests that physicians in Japan have rapidly gained confidence using biosimilar products, likely through increased experience and familiarity. Another factor that may have spurred biosimilar use in the country is the launch of the first etanercept biosimilars beginning in 2018. Prior to this, only infliximab biosimilar products had been available. Based on insight from Japanese key opinion leaders (KOLs) interviewed by GlobalData, while some doubts about the quality of certain infliximab biosimilar products remain, etanercept biosimilars have been quickly welcomed and accepted by the rheumatology community.
Based on GlobalData's survey data, biosimilar usage in the US has been static from 2018 to 2020, with only 30% of surveyed rheumatologists stating they use biosimilars in more than 25% of their patients. This is likely due to a continued lack of access to biosimilars for the treatment of RA. In the US, only infliximab and rituximab biosimilars are available and infliximab biosimilars have continued to struggle in competition with branded Remicade. In both 2018 and 2020, about 30% of the US rheumatologists surveyed said they did not use any biosimilars. Half explained that biosimilars were not available to prescribe at their hospital or practice. The other half explicitly stated that they preferred using biologic reference products because of their track records of efficacy and safety or better pricing and insurance coverage. Biosimilar usage in the US RA market will likely continue to only see minor growth until 2023, when numerous adalimumab biosimilars are expected to enter the market.
Although biosimilar usage among Australian physicians did grow slightly between 2018 and 2020, the country still lags behind the rest of the 8MM. Although it has similar regulatory guidelines surrounding biosimilar use as the EU, and access to infliximab, rituximab and etanercept biosimilars, its level of biosimilar adoption remains low. One important reason for this is likely physician preference. In GlobalData's 2018 and 2020 surveys, 30% of Australian rheumatologists reported preferring biologic reference products over biosimilars. When asked to explain their preference, these physicians mainly cited insufficient experience with new biosimilar products and a higher degree of confidence in the quality of biologic reference products. Perhaps even more importantly, they noted there was a clear lack of financial incentive to select biosimilars over their branded counterparts. An Australian KOL interviewed by GlobalData explained that the reference biologic companies will typically match the biosimilar in price. Although this has helped decrease prices for these drugs overall, it does not help increase the usage of biosimilars and can stifle healthy competition.
Overall, GlobalData's 2018 and 2020 survey results suggest that the acceptance of biosimilars for the treatment of RA is increasing—albeit at different rates throughout the 8MM. GlobalData believes that the medical community's overall trust in the quality of biosimilar products has begun to solidify—now the key is to incentivise physicians to try out the products for the first time or to begin using them more frequently. Based on insight from GlobalData's survey and interviews with KOLs, a key reason for the increased success of biosimilars in the 5EU and Japan is competitive pricing. Until there is a clear financial incentive, it is unlikely the use of biosimilars will increase in the US and Australia without government involvement.