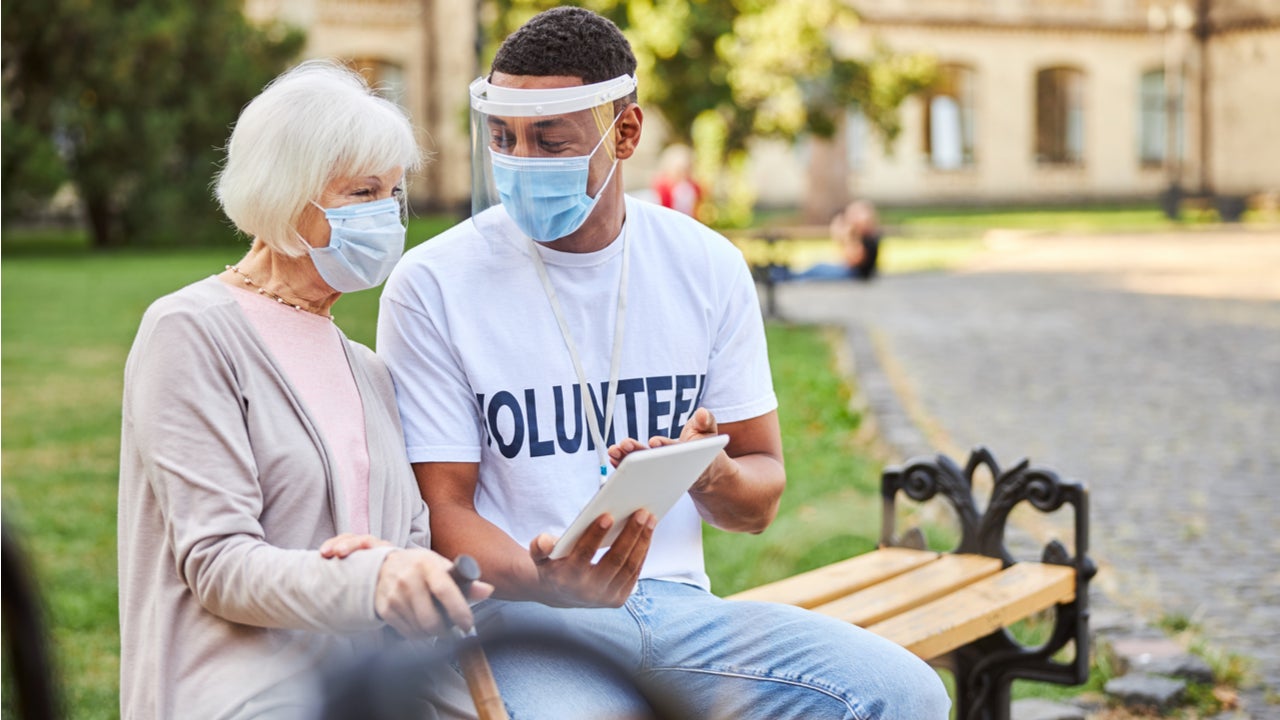 Economists believe that pandemic relief payments and extended unemployment insurance, coupled with work from home, have supported senior citizens to make ends meet without social security, even if they had been struggling financially.
Claudia Sahm
Claudia Sahm, economist and former director of macroeconomic policy at the Washington Center for Equitable Growth, and a section chief at the Board of Governors of the Federal Reserve System, shared an article by Rachel Leah Siegel, a business report with The Washington Post, on the latest twist in the Great Resignation caused by Covid-19 pandemic, where a combination of stimulus cheques, a surging stock market, and pandemic-related savings on travel, commuting, and dining, have given some early retirees a reason to put off their social security.
Richer Americans have not only had the opportunity to save a lot of wealth during the pandemic economy, and retire early, but are now delaying their benefits to secure higher monthly cheques later. The Social Security Administration reported the number of workers applying for Social Security benefits in the 12 months ending in September 2021 to have dropped 5% from the same period in the previous year, the biggest decline in about two decades. At the same time, the Bureau of Labour Statistics data found retirements among workers aged 65 to 69 years were up by 5%.
Data suggests that the retiree population in the US grew by about 3 million during the Covid-19 pandemic, double of what would have been expected given pre-pandemic trends. However, the recent twist is another example of how the pandemic is dramatically changing the US labour market. Most notably, workers of all ages are quitting their jobs in record numbers, referred to as the Great Resignation.
https://t.co/S6wXA6mouw pic.twitter.com/Br7XLZq3Mh

— Claudia Sahm (@Claudia_Sahm) November 1, 2021
Linda Yueh
Linda Yueh, economist and adjunct professor of economics at the London Business School, and a fellow in economics at St Edmund Hall, Oxford University, retweeted an article shared by the University of Oxford on leading a new phase 2a clinical trial that is evaluating a drug to treat Long Covid symptoms. The AXA1125 drug, which is being developed by the biotechnology company Axcella Therapeutics, is currently being tested to treat muscle weakness and fatigue experienced by patients who have recovered from Covid-19.
Data suggests that more than 240 million Covid-19 cases have been reported worldwide to date, with one-quarter of the patients having suffered from long-term effects of the virus according to a US study.
Experts believe that the commonly reported symptoms of fatigue and muscle weakness is caused by mitochondrial dysfunction or the cell's energy factories. As a result, as there are no novel therapies for treating Long Covid, the urgency to develop one is critical to restoring cellular energetics in those who have recovered from the infection. The drug trail is expected to be conducted at the Oxford Centre for Clinical Magnetic Resonance Research, at the John Radcliffe Hospital.
NEW: Oxford University is leading a new clinical trial to investigate whether a drug could treat symptoms of #LongCovid.

The drug is being tested to treat the fatigue and muscle weakness experienced by many patients who have recovered from #COVID19.

Read more ⬇️

— University of Oxford (@UniofOxford) November 1, 2021
Miles Kimball
Miles Kimball, economist and the Eugene D. Eaton Jr. Professor of Economics at the University of Colorado Boulder, shared an article on pandemic cigarette-smoking boom expected to be over. After an unusual uptick in cigarette sales in 2020, the Altria Group, one of the world's largest producers and marketers of tobacco, has found US cigarette purchases to have declined again as smokers spend more time out and away from their homes.
Data from tobacco manufacturing companies found the total cigarettes sales volume in the US to have fallen from 6.5% in the quarter ending 30 September 2021, compared to the same period a year earlier. The decline was also found to be steeper than reported in the first and second quarter of the year.
Experts believe that it was a policy mistake, and that the increase in smoking during the pandemic months also included e-cigarette users who shifted to regular cigarettes due to health concerns over vaping, increased taxes on e-cigarettes, and restrictions on flavoured e-cigarette cartridges.
Policy mistake:

"Other rea­sons for the uptick in smok­ing in­cluded e-cigarette users who re­turned to reg­u­lar cig­a­rettes because of health con­cerns over va­p­ing, re­stric­tions on fla­vored e-cig­arette cartridges & in­creased e-cig­arette taxes" https://t.co/QRRANOi3gd

— Miles Kimball (@mileskimball) November 2, 2021