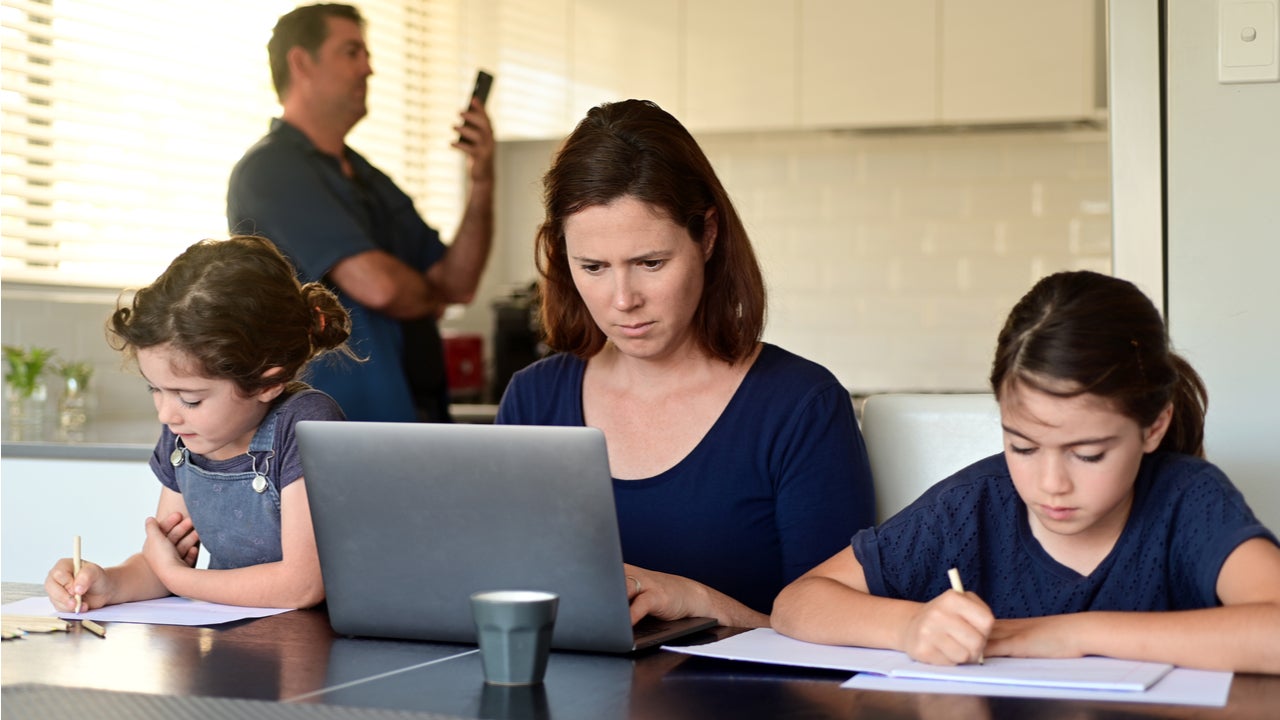 Economists believe that unincorporated self-employed women have been forced out of the labour market due to home and childcare needs, while not being eligible for social insurance programmes as the same time.
Klaus F Zimmermann
Klaus F Zimmermann, labour and migration economist and emeritus professor of economics at Bonn University, shared an article on the effects of Covid-19 crisis on the self-employed. A new discussion by the Global Labour Organisation (GLO) found differential effects by gender, marital and parental status to favour men, married men, and married fathers over their women counterparts.
The evidence thereby suggested that women, and especially self-employed married mothers were pushed out of the job market to take care of their children and households during the pandemic. However, remote work and working for an important sector eased the impact on employment and hours, the report highlighted.
The report demonstrated how the unincorporated self-employed faced different experiences during the early months of the pandemic-induced recession, compared to the incorporated self-employed as well as other wage and salaried workers, especially the women unincorporated self-employed.
In February 2020, for instance, approximately 91% of the women unincorporated self-employed worked in the service sector in the US, which has been worst hit by the coronavirus pandemic, compared to 86% of the salaried staff working in the service sector. Meanwhile, only 60% of the male unincorporated self-employed formed a part of the service sector, compared to 67% of the salaried workers employed in the service sector.
Impacts of COVID-19 on the Self-employed. A new GLO Discussion Paper by Charlene Marie Kalenkoski & GLO Fellow Sabrina Wulff Pabilonia. https://t.co/wtIUsqdltu

— Klaus F. Zimmermann (@kfzimmermann) May 23, 2021
Prof Mthuli Ncube
Prof Mthuli Ncube, finance minister in the Zimbabwe cabinet and past chief economist and vice president of the African Development Bank, retweeted on how e-commerce activities have surged during the coronavirus pandemic, leading to two to five times faster retail sales across eight countries that account for 45% of the world's population and more than 60% of the global GDP.
A recent survey highlighted that many consumer and business habits will stick in advanced countries even when the Covid-19 disease retreats, but with less intensity than during the pandemic. However, experts also state that further action is necessary to prevent an uneven rebound that is marked by rising inequality among workers, growing divide between companies, and contrasting consequences for consumers based on their age and level of income. In Asia, where countries handled the pandemic more effectively and quickly, the behavioural changes were found to be less distinct.
Researchers also found companies to have digitised most of their activities almost 20 to 25 times faster than they had perceived, with 75% of the executives in advanced economies such as the US and Europe expecting increased investments in automation and other new technologies through 2024.
E-commerce surged during the #pandemic, increasing its share of total retail sales by 2-5x across eight countries that represent 45% of the world's population and more than 60% of global GDP https://t.co/NNAFHTq7mf pic.twitter.com/komWrUalq3

— McKinsey Global Institute (@McKinsey_MGI) May 23, 2021
Nasser Saidi
Nasser Saidi, politician, economist and former minister of economy and industry, and first vice governor of Lebanon's central bank, shared an article on whether Omanisation will increase the productivity and efficiency of the country as part of its Covid-19 recovery plan. For instance, an official with Oman's labour ministry has stated that about 7,000 expats engaged in the government sector will be replaced with Oman citizens in 2021. In addition, about 40,000 expats in the public sector will eventually be phased out.
Oman reopened to the public, thereby registering increased number of guests at hotels towards the end of March, and with Omanis accounting for the largest share of guests. Meanwhile, other regional developments included rapid scale in vaccination programmes and booster shots in UAE and Bahrain, along with reopening of activities in Kuwait and Lebanon.
Will Omanisation increase public sector efficiency & productivity? Oman's labour ministry: ~7k #expats in the govt sector will be replaced by citizens this year. Eventually, 40k expats in the public sector will be phased out at between 7-10k per year https://t.co/UEE3pIp7NF

— Nasser Saidi (@Nasser_Saidi) May 23, 2021