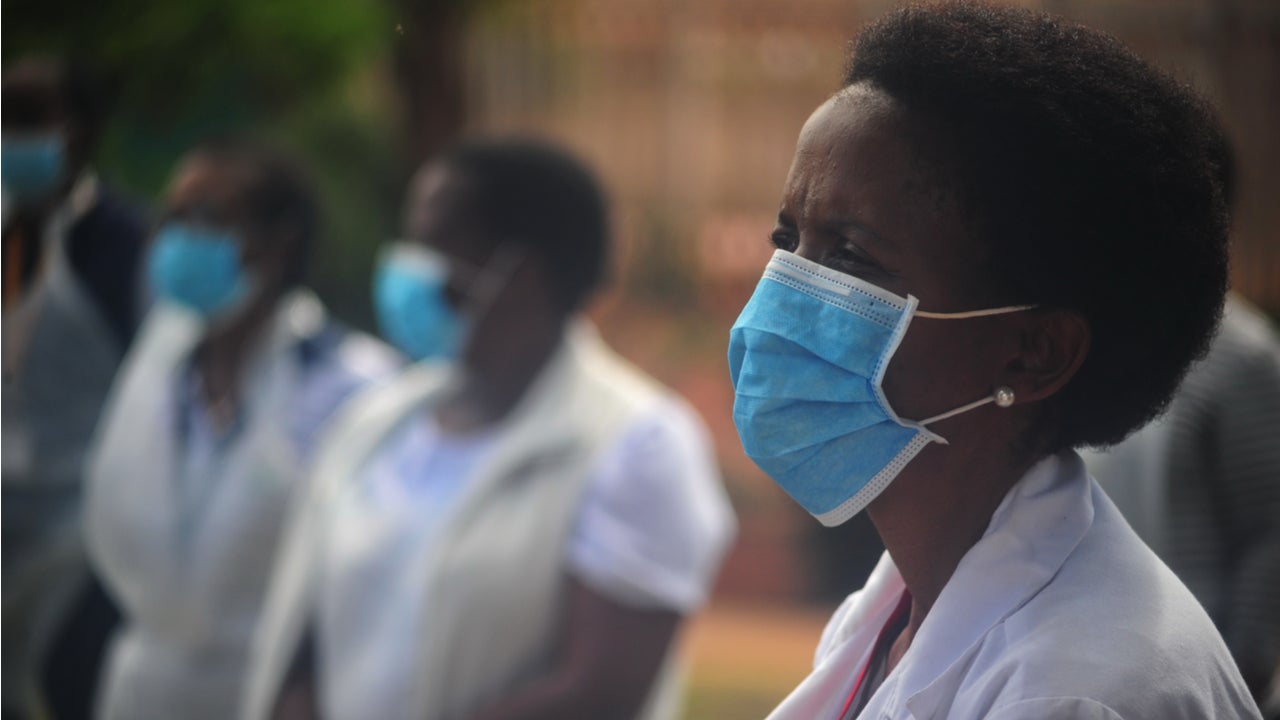 Scientists believe that the number of available sequences of the C.1.2 variant may be an underrepresentation of the spread and frequency of the variant in South Africa and around the world. The C.1.2 lineage has a mutation rate of about 41.8 mutations per year, which is nearly twice as fast as the current global mutation rate of the other variants.
Christophe Barraud
Christophe Barraud, chief economist and strategist at Market Securities, shared an article on a new Covid-19 variant being detected in South Africa, which is being considered the most mutated variant so far. According to a preprint study by the National Institute for Communicable Diseases and the KwaZulu-Natal Research Innovation and Sequencing Platform, the C.1.2 variant has been identified in other countries as well, and is raising concerns about the it being more infectious and evading vaccines.
The Covid-19 variant was first detected by scientists in May 2021, which descended from C.1 that had been detected in January 2021. Consequently, scientists concluded that the new variant was substantially mutated compared to C.1 and is likely to be further mutated compared to the original Wuhan virus and other Variants of Concern (VOC) and Variants of Interest (VOI).
Originally detected in South Africa, cases of the new variant is now found in countries such as China, England, the Democratic Republic of Congo, Portugal, Mauritius, Switzerland, and New Zealand.
🇿🇦 New COVID #variant detected in #SouthAfrica, most mutated variant so far – Jerusalem Posthttps://t.co/5vFJ7R7j5T

— Christophe Barraud🛢 (@C_Barraud) August 30, 2021
David Flynn
David Flynn, an economic historian, forecaster, and professor at the University of North Dakota, retweeted an article on the Delta drag on US jobs by labour economist Diane Swonk. The analysis revealed that payroll jobs is expected to increase by 675,000 in August 2021, after reaching 943,000 in July. Additionally, the private sector is expected to account for about 475,000 of the August hires, while the public sector will account for the rest.
New jobs in public education drove employment in August as schools and universities scrambled to reopen. However, many districts found difficulties in hiring workers as the Delta variant raged across districts. Retirements among sports staff and teachers also increased during the pandemic, while some schools were forced to return to quarantine or online learning due to rising infections.
Hiring in leisure, hospitality, and healthcare also slumped due to a surge in infections driven by the Delta and increase in burnout rates. Consumer spending in restaurants stalled in July and August, and mobility in Covid hotspots dropped as hospitals remained overwhelmed.
Experts have forecasted US unemployment rate to hold steady at 5.4% in August after dropping to that level in July. An uptick in participation caused by high paid jobs, reopening of schools, and an end to unemployment insurance benefits in various states, are expected to be driving the steadiness.
Take a look at what to expect in Friday's employment data. Labor economist @DianeSwonk @GrantThorntonUS crunched the numbers to yield this complete analysis: Delta Drag on August Jobs https://t.co/eRWtZfxqt5

— Karen Nye (@KNyeEcon) August 30, 2021
Mathew E Kahn
Mathew E Kahn, Provost professor of economics and spatial sciences at the University of Southern California, shared an article on Columbia making budget cuts starting this fall, to limit doctoral student admissions in humanities and social sciences departments as these fields are expected to be both expensive and vulnerable for the University during the pandemic. This is likely to cause complications in course staffing over the next few years, with master's and undergraduate students, adjunct professors, and lecturers, likely to fill teaching assistant roles.
Columbia administrators confronted a loss of about $700m during the Covid-19 crisis in 2020. Two significant areas of revenue for the University's finances were disrupted, including clinical income and international master's students. Uncertainty over international student tuition remains the most fragile element to the University's current budget.
Budget cuts at a rich school.https://t.co/UfUmEewQEN

— Matthew E. Kahn (@mattkahn1966) August 30, 2021