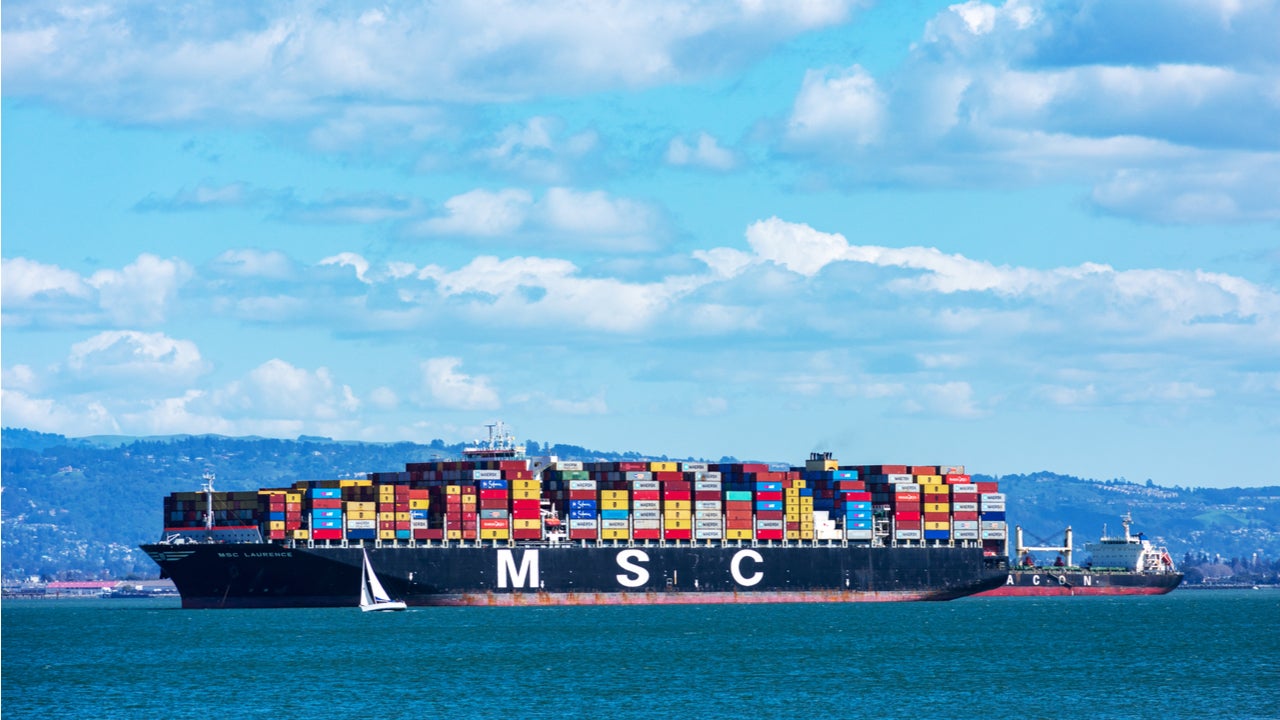 By the fall of 2020, freighters struggled to manage the surge in imports amid a rise in Covid-19 cases in Southern California that caused a labour crunch in warehouses, docks, and truck drivers. The clogging at ports is expected to cause further absence or delays in shipping, coupled with higher price tags this holiday shopping season, according to economists.
Chad P Bown
Chad P Bown, fellow in global economy and development at the Brookings Institution and an associate professor in the department of economics and International Business School at Brandeis University, retweeted an article by Greg Ip, a journalist and the chief economics commentator for The Wall Street Journal, on how the latest supply chain crisis of 2021 has fuelled a retreat from globalisation much as the 2008 financial crisis did.
The scale of the excess of containers carrying electronic, apparel, and industrial machinery and parts, are visible at ports in California, as supply chain issues threaten the upcoming winter and holiday shopping season. Tens and thousands of boxes have been waiting for about three weeks to be offloaded to the shore, while others lie on the docks of Southern California freight yards. As a result, importers are waiting longer than ever before to pick up their cargo amid uncertainties of the Covid-19 crisis.
The US supply chain remains clogged due to a rise in imports, as businesses rush to restock pandemic-related inventories. Economists believe the roots of the problem go back to the start of the pandemic in the spring of 2020, when consumer demand slumped and shipping lines cancelled a bunch of sailings between Asia and North America. However, when consumer demand was brought back in the summer that year, there were thousands of empty containers stuck in the US.
The supply-chain crisis of 2021 is fueling the latest potential retreat from globalization, much as the global financial crisis of 2008 did. Today's big three (forces) are Covid-19, climate and geopolitics.

By @Greg_Ip https://t.co/iwLIiJFR4h

— Chad P. Bown (@ChadBown) October 20, 2021
David Blanchflower
David Blanchflower, an economics professor at Dartmouth College, Hanover, New Hampshire, shared an article on an expectations data indicating that the US is entering into a recession about now. Economists believe that the Covid-19 pandemic and its economic fallout have sown doubts and uncertainties among producers and consumers alike, which is like to remain for some time.
While most advanced economies are on the road to recovery, due to the robust Covid-19 vaccinations and declining deaths caused by Covid-19, economists have stated that business sentiment peaked in spring or early summer in 2020 but is falling swiftly since then. This is especially true for the US, which witnessed sharp wage growth in the spring of 2020, as unemployment kept rising like in the UK.
Consumer expectations about future economic trends also depict economic downturns in the next six to 18 months, thereby providing an early warning signal for the US economy. Economists believe that the Covid-19 shock has been both an economic shock and a health shock, which has the potential to disrupt the economy over the coming months. Consequently, despite a labour market recovery, declining consumer expectations about the economy is ruled by Covid-19 fears and anxieties.
Expectations data indicate the US is entering recession about now | VOX, CEPR Policy Portal https://t.co/GEsr7oJoTE

— Professor Danny Blanchflower economist & fisherman (@D_Blanchflower) October 21, 2021
Claudia Sahm
Claudia Sahm, economist and former director of macroeconomic policy at the Washington Center for Equitable Growth, and a section chief at the Board of Governors of the Federal Reserve System, retweeted an article by Molly Bashay, a senior policy analyst at Center for Law and Social Policy (CLASP), on Black employment rates lagging behind in double digits compared to their White counterparts as the US economy reopens to business activities and consumers after the Covid-19 recession.
Analysts believe that racist hiring has been a major contributor to lower workforce participation and higher unemployment among Black workers since the US was created. Data further suggests that white applicants receive 36% more call backs than equally qualified Black applicants for the same jobs. Black communities, as a result, have fallen further behind others with respect to income, wages, economic security, and employment during recessions like the Covid-19 pandemic and longest period of economic expansion in the recent past.
The Covid-19 pandemic has had a deep economic impact on Black and indigenous communities in the US. The economic fallout and recession caused by the virus crisis led to higher unemployment rates, housing insecurity, hunger, and disproportionate infection rates, among these households. However, experts believe that despite the recovery, the patterns remain the same with Black workers lagging behind in employment, and forced to work in low paying jobs that offer less protection and benefits compared to industries likely to disrupt by automation and technology.
"And today, even as the economy begins to recover from the economic destruction brought on by the COVID-19 recession, Black #employment rates lag in double digits relative to their white counterparts" — @CLASP_DC https://t.co/biOB6bqLOv @AKCamardelle #buildbackbetter

— Molly (@mollybashay) October 20, 2021