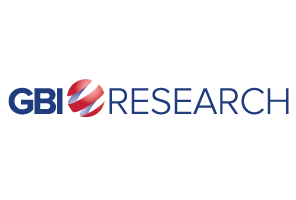 A recent report shows patients suffering from Crohn's disease (CD) who changed their treatment from Remicade to Inflectra experienced comparable efficacy, safety and tolerability to treatment over a six-month period.
CD is a chronic inflammatory condition that affects the lining of the gastrointestinal tract, and symptoms include diarrhoea, abdominal pain, fatigue, weight loss, and blood and mucus in stools.
Research indicates a combination of factors – including genetics, the immune system, smoking and other environmental factors – are responsible for the condition.
Treatment options
With no cure for the disease, focus has been placed on alleviating symptoms instead.
The first line of treatment is steroid-based medication.
If this is found to be ineffective, then medication to suppress the immune system and reduce inflammation are prescribed, while in severe cases surgery may be required.
The presence of anti-TNF biologicals such as Infliximab, Adalimumab, Certolizumab, and Golimumab in the treatment of CD has progressively changed the therapeutic landscape of the disease.
Promising results
With the expiration of the patent protecting Infliximab, investments have been made in developing Infliximab biosimilars, such as Inflectra.
Pfizer and Celltrion Healthcare announced the outcome of the Phase III trial of Inflectra in patients with CD at the 25th United European Gastroenterology week:
"The data announced today show that 24 weeks (six months) after switching from Remicade to the Infliximab biosimilar CT-P13, patients with Crohn's disease continue to experience similar efficacy, safety and tolerability compared to staying on Remicade," said Stephen B Hanauer, M.D., Professor of Medicine-Gastroenterology and Hepatology, Feinberg School of Medicine, Northwestern University, US. "These data support previous findings which demonstrate the importance of CT-P13 as a treatment option for patients with Crohn's disease, providing healthcare professionals further confidence when stable patients switch to CT-P13 from Remicade".
Uncertain risk profile
Although Inflectra looks promising at this stage, with potential benefits for CD as well as other autoimmune diseases such as rheumatoid arthritis and ankylosing spondylitis, it does not come without substantial risks and uncertainties.
These include a susceptibility to serious infections such as tuberculosis and histoplasmosis in older patients, as well as rare forms of cancer such as hepatosplenic T-cell lymphoma in young patients.
Despite this, the approval of biosimilars could mean a reduction in treatment costs, which will help many patients with this chronic condition.