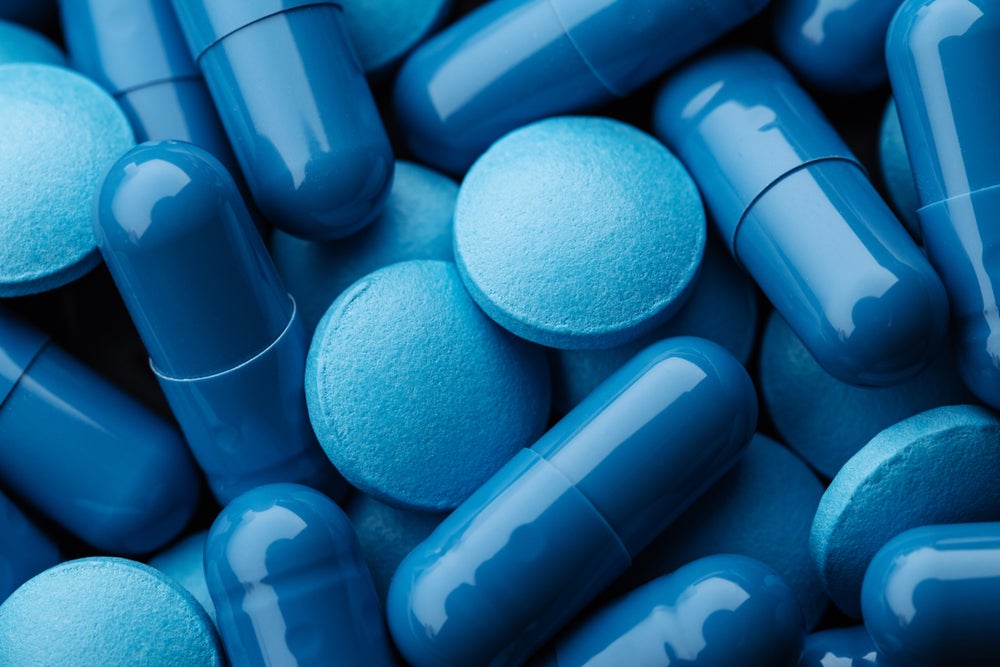 The small island nation of Taiwan has high potential as a pharmaceutical manufacturing location. Its highly educated workforce speaks the same language as its neighbor, China, but Taiwan has comparatively more high-value API biologics and injectables capacity for its size. Taiwan has 59 contract manufacturing pharma sites, including 44 with European Medicines Agency (EMA) or FDA approval, and seven sites with Chinese approval.
Taiwan has a relatively low COVID-19 infection rate but has failed so far to get the vaccine supplies that it ordered. In July 2021, Taiwanese high-tech giants Foxconn and Taiwan Semiconductor Manufacturing Company (TSMC) donated 10,000,000 doses of the Pfizer (New York, NY, US)-BioNTech (Mainz, Germany) anti-COVID-19 vaccine to their government, which ended a dispute between Taiwan and China over Taipei's purchase of anti-coronavirus drugs.
In July 2021, controversy rocked Taiwan's pharma industry when the US Department of Justice announced the indictment of two co-founders of Taiwanese biopharmaceutical company JHL Biotech (Taipei, Taiwan) for allegedly stealing trade secrets from Roche Holding AG's (Basel, Switzerland) Genentech Inc (San Francisco, CA, US). The indictment against former JHL chief executive officer Racho Jordanov and former chief operating officer Rose Lin accused them of stealing thousands of Genentech documents to create biosimilars of Genentech's biologics and defraud its planned manufacturing partner, French drug maker Sanofi (Paris, France), out of $101M.
Taiwan is a small country with a land area of approximately 36,000km², with the mountainous areas accounting for two-thirds of the island. Its 23,500,000 citizens live in densely populated areas, and this dense population is the reason why facilities are concentrated in some spots. The majority of pharma manufacturing facilities in Taiwan are located in either Tainan, a city on Taiwan's southwest coast, or around Taiwan's capital city, Taipei, in the far north of the country. They are particularly concentrated in Taoyun and New Taipei (see Figure 1). There is a very notable absence of pharma manufacturing in the easternmost counties, as Pingtung, Taitung, and Hualien have no sites registered with the FDA or EMA. Even Yilan, which borders New Taipei, only has one manufacturing site, owned by Sinphar Pharmaceutical Co Ltd (Dongshan, Taiwan).
Taoyuan has the largest number of pharma manufacturing facilities of the special municipalities and counties covered, accounting for 30% of all sites. The majority of these sites offer API chemical production, with 46% offering commercial dose manufacture, and one site operated by Formosa Laboratories Inc (Taoyuan, Taiwan) offering API biologics (protein and peptide) and commercial dose injectables. Tainan has the second largest number of facilities and also contains two facilities with API biologics (protein and peptide) capabilities.
Foreign M&A Potential
There is a lack of international pharma companies and contract manufacturing organizations (CMOs) in Taiwan. A total of 55 out of 58 pharma manufacturing companies that own facilities in the province are headquartered domestically. The three internationally headquartered companies are Seven Star Pharmaceutical Co Ltd (Nakhon Pathom, Thailand), SGS Life Science Services (Geneva, Switzerland), and Tanvex BioPharma Inc (Grand Cayman, UK). Most facilities owned by these three companies are based in the north of the country around Taipei and include biologic API manufacture and analytical service offerings. Three Taiwanese-headquartered manufacturing companies, namely UBI Pharma Inc (Hsinchu, Taiwan), Lotus Pharmaceutical Co Ltd (Taipei, Taiwan), and ScinoPharm Taiwan Ltd (Tainan, Taiwan), have parent companies based abroad. One of these parent companies is based in China and two are based in the US.
Most FDA- or EMA-approved facilities (75%) in Taiwan belong to companies with a single site in the country, which indicates the large merger and acquisition (M&A) potential of the area's pharma industry. Chirogate International Inc (Taoyuan, Taiwan) owns four facilities in Taoyuan, all of which are involved in API chemical manufacture. Savior Lifetec Corp (Jhunan, Taiwan) and TTY Biopharm Co Ltd (Taipei, Taiwan) own three facilities each across Taiwan, most of which have commercial dose manufacturing facilities. Apart from a large number of API chemical facilities, which are typical of this region, there are higher value services including 21 commercial dose injectables and 13 API biologics sites. The Taiwan population speaks Chinese, is better able to cope with Chinese customer demand/investors and is highly educated. Those with a technical college or university degree comprise almost half of Taiwan's adult population, so the local workforce can support complex manufacturing service offerings.
Give that Taiwan has a well-educated Chinese-speaking population, the lack of Chinese-headquartered companies owning a facility in the country is surprising, especially given that four Taiwan-based companies own facilities in China, but is related to the complicated political relationship the two countries share. More international investment is required, and the absence of foreign companies is peculiar given the skilled workforce and high value service offerings present in Taiwan's manufacturing sites. Still, large international contractors are absent, perhaps due to Taiwan's political tensions with China. Conflicting views regarding Taiwan's status as part of China and or as an independent entity has caused rising tensions between the island and the mainland, and conflict over Taiwan is likely to strain US-China relations in the future. Beijing seeks Taiwan's eventual unification with the mainland, and there will be no economic future for Taiwan that is not connected to China.
Taiwanese CMOs have shown limited interest in acquiring international production sites. Bora Pharma (Taipei, Taiwan) acquired a Mississauga, Ontario (Canada)-based facility from GlaxoSmithKline (Brentford, UK) in December 2020.
Supply to the US and EU
Taiwan is a comparatively large supplier of the US and EU markets. Only 15 sites are without EMA or FDA approval, compared to 44 with these regulatory authority approvals. The majority of facilities supply the US, but far fewer supply the EU. Only seven sites have the regulatory approvals to supply China with far more, and 34 sites have the approvals to supply Japan.
In future, Taiwan's pharma manufacturing sites could diversify which countries are being supplied with drugs to reduce risk associated with specific markets and increase sales, as currently a significant proportion of sites have approvals to supply the US but not the EU. Securing additional facility approvals in future to supply both China and the EU will grow manufacturing opportunities and the prospect of securing additional contract manufacturing service agreements. China's domestic pharma market will grow substantially and increasing supply to Europe will also benefit manufacturers. The US and Taiwan enjoy a robust unofficial relationship and close cooperation on a wide range of issues. Maintaining strong, unofficial relations with Taiwan is a major stated US goal.