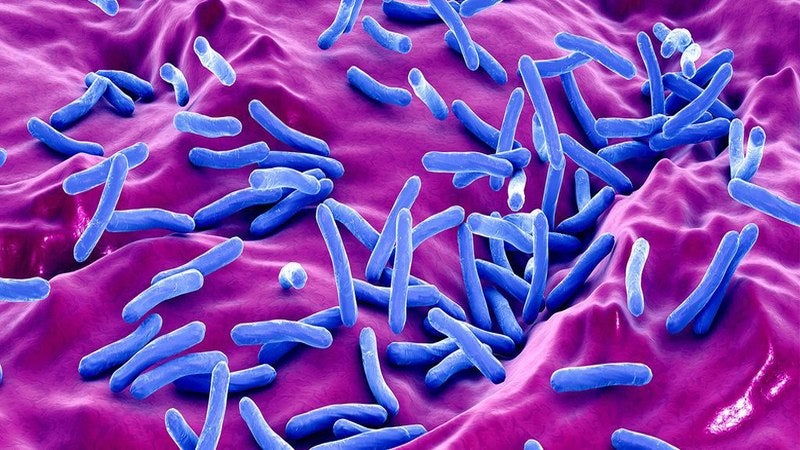 On August 14, TB Alliance's pretomanid was approved by the FDA for the treatment of a specific type of highly treatment-resistant tuberculosis (TB) of the lungs. The drug is to be used in combination with bedaquiline and linezolid.
Following this approval, GlobalData expects pretomanid to be set in the World Health Organization (WHO) guidelines for individuals with highly drug-resistant TB. Under this designation are those with extensively drug-resistant TB (XDR-TB) or multi-drug resistant TB (MDR-TB) who are treatment-intolerant or non-responsive.
The trial
The FDA approval was based on results from 19 clinical trials. Results showed when pretomanid was used in combination with the antibiotics bedaquiline and linezolid, 89% of 107 patients with extensively drug-resistant TB were cured after six months. 
The drug was approved under the Limited Population Pathway for Antibacterial and Antifungal Drugs (LPAD) pathway as part of a three-drug, six-month, oral regimen for XDR-TB and MDR-TB. The LPAD pathway was established by the FDA in an attempt to encourage further development of antibacterial and antifungal drugs to treat life-threatening infectious diseases that affect a limited population of patients.
Due to pretomanid's approval, GlobalData believes there is strong rationale for the drug to be included in the WHO guidelines for treating highly-resistant TB. It would be applicable in countries where TB is prevalent such as India, South Africa, and China, as well as countries where TB is less prevalent but still significant such as Brazil and Russia.
The danger of TB
Additional TB treatments are highly needed. The condition has now surpassed acquired immune deficiency syndrome (AIDS) as the world's leading infection-associated cause of death. Additionally, the WHO has stated that TB is responsible for one out of every three human immunodeficiency virus (HIV) deaths. Therefore, treating TB with pretomanid could impact patients co-infected with other pathogens. 
Pretomanid is expected to be available in the US by the end of 2019. TB Alliance has also submitted pretomanid to the European Medicines Agency (EMA) as part of the bedaquiline, pretomanid, and linezolid regimen.
As TB is associated with high mortality rates, pretomanid has the potential to reduce TB-associated mortality if it is included in the TB treatment guidelines, especially in the most affected countries such as India and China.