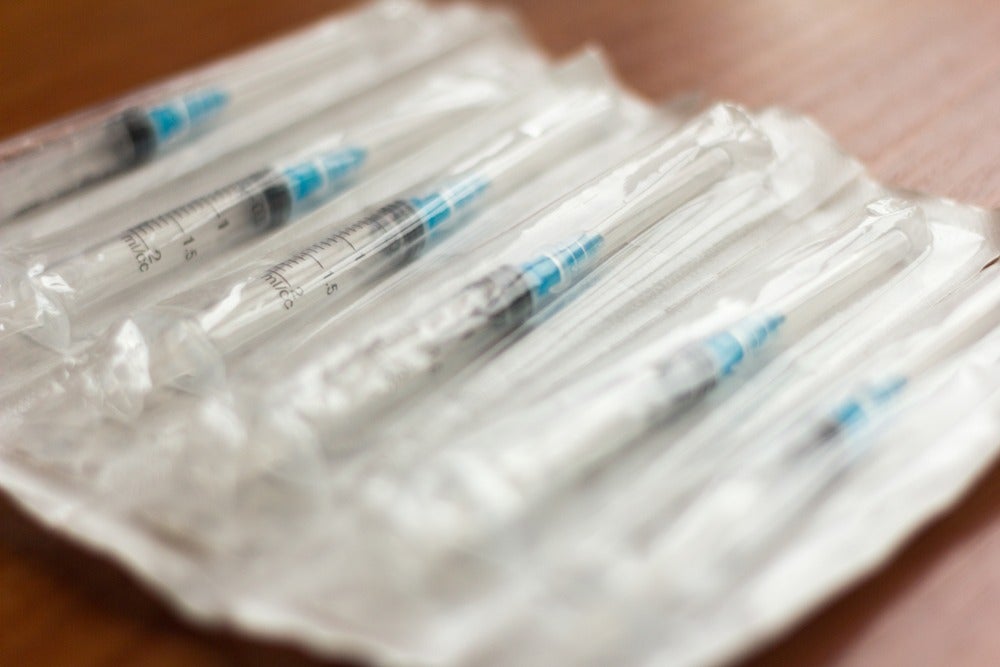 In mid-February, the Pharma Packaging and Labeling East Coast conference entered its 11th year, which event organisers describe as offering "key, actionable insights into the latest regulatory requirements, technological innovations, and strategic developments for the packaging and labelling chain."
GlobalData's Peter Shapiro spoke at the US event in Philadelphia, Pennsylvania outlining trends in high-value injectables packaging and how the integration of Pharmsource into the Pharma Intelligence Center is able to inform pharma product packagers.
High-value injectables packaging
With the addition of PharmSource, GlobalData's Pharma Intelligence Center has become a far more powerful tool for the manufacturing industry intelligence, and it can now deliver intelligence and analytics for the contract manufacturing industry.
The platform's Contract Service Provider database (which includes service providers in developed and emerging markets) allows searches for contract packagers of pharma products, filtered by whether they offer packaging as a standalone offering or integrated with other services.
It includes a comprehensive list of search options for facility packaging offerings, including packaging types, commercial and clinical scale manufacture, services for all dosage forms and even for capabilities such as warehousing and secondary packaging.
As shown in Graph 1, 97% of injectables contract packaging facilities will also manufacture the drug product's API or dose.
Graph 1: Injectables packaging by standalone or integrated status
Source: GlobalData, Contract Service Provider database (accessed 19 February 2019)
The Drugs by Manufacturer database (formerly called products by manufacturer) on the Pharma Intelligence Center now enables products to be searched by their packaging type and packaging source relationships. It has two different view options for product results: Manufacturer View and Drug View.
Manufacturer View will reveal the exact sites where products are packaged and whether they are manufactured in-house or outsourced. Drug View results fully detail all of the packaging associated with a specific product.
GlobalData's report entitled, Demand and Supply for Contract Manufacturing of Injectable Drugs Through 2023, shows the biopharmaceutical industry's propensity to outsource the manufacture of NDA/BLA injectable drug product approvals has declined slightly over the past decade and that just three CMOs account for the majority of those outsourced approvals since 2012.
Of the injectables now in Phase III, the majority are for oncology indications (see Graph 2) 497 are biologics, 160 are for small molecules, and 44 are other (as shown in Graph 3); users can now search for these pathways using the Drugs by Manufacturer database.
Packaging for biologics is far more complex than it is for small molecules because proteins are susceptible to degradation from metal ions. Therefore, analytical testing for leachables from packaging is crucial. Cold chain distribution, specialised handling, and packaging all add to the costs and complexity of biologics production.
Graph 2: Phase III, injectables by therapy area
Source: GlobalData, Contract Service Provider database (accessed 21 February 2019)
Graph 3: Phase III, injectables by molecule type
Source: GlobalData, Contract Service Provider database (accessed 21 February 2019)
In recent years, the number of new product approvals packaged in prefilled devices (PFD) has increased rapidly. It is now a popular choice for packaging of biologics (especially those delivered subcutaneously) and better enables patients to self-administer medication.
Graph 4 shows where contract facilities are producing PFDs: the US has the most contract packaging facilities (19) offering PFD packaging, followed by India, Italy, and Germany. Identifying these trends and knowing how to invest in specialised capabilities will allow contract packagers to be more competitive and capitalise on a changing market.
Graph 4: Prefilled device packaging facilities by country

Source: GlobalData, Contract Service Provider database (accessed 21 February 2019)
Note: There are 39 packaging facilities outside the listed countries in the figure.