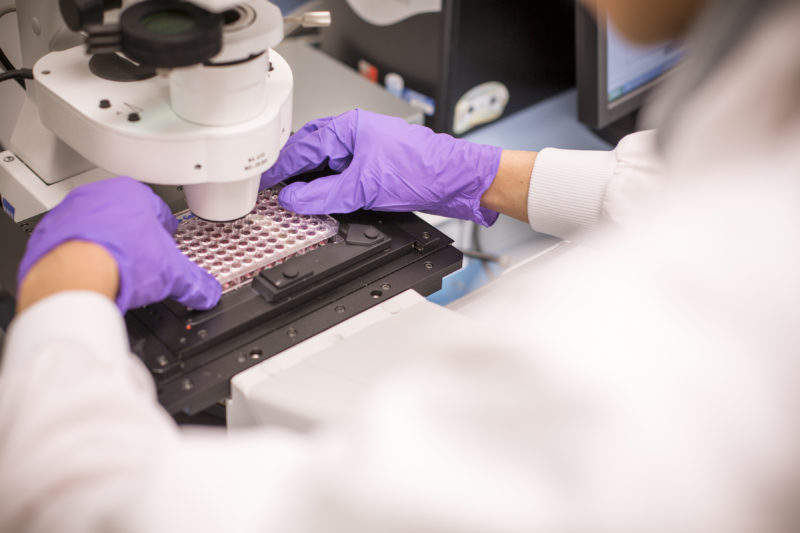 The UK Government has announced a pioneering project to drive fast and effective drug discovery.
Based at the new Rosalind Franklin Institute (RFI) at the Harwell Campus in Oxfordshire, the unique project will develop an integrated suite of new technologies to accelerate the discovery of high-quality lead molecules, with the aim of dramatically reducing the cost of drug discovery.
New drugs are discovered through a slow and painstaking process that often takes over ten years and is extremely expensive.
The process relies on optimizing candidate molecules to allow the discovery of a drug that can treat an underlying disease such as Alzheimer's disease or cancer.
This new project will carry out the research and development of new technology to enable fully automated hands-free molecular discovery for the first time.
The facility will be developed through a collaboration between large companies, small and medium-sized enterprises, several universities, and the Medicines Discovery Catapult.
Robot scientists?
"It costs around $2 billion to bring a new drug to market because with each new marketed drug you have to start around 50 drug discovery projects," said University of Leeds lead scientist Professor Adam Nelson.
"This won't be a traditional chemistry lab; it will have a unique design and harness robotics and AI to automate the discovery process.  It will allow hundreds or thousands of candidate molecules to be investigated at a time.  We aim to increase productivity by 5 to 10 times."
Cutting the time taken for a drug to reach the market is key, but, because as many as 90% of drugs fail clinical trials, identifying stronger drug candidates will increase the likelihood of drugs entering the market.
"We also want to find higher quality starting points for drug discovery to maximise the chances of success at later stages in the discovery pipeline.  This will enable us to remain globally competitive in bringing new drugs to the market that can meet the needs of patients," Nelson added.
New instruments
The heart of the new facility will be new instruments that will allow the direct observation of the interactions between drug candidates and target proteins.
The Institute is streaming £6 million into its first projects, which also includes developing the world's best ultra-fast video camera for imaging tissue with greater sensitivity and a higher resolution than any other instrument currently available.
"The camera will be invaluable in developing new techniques that use sound and light for both detecting and treating disease, including some of the most lethal forms of cancer such as pancreatic and brain tumours, with minimal side effects for patients," said RFI Interim Board chair Professor Ian Walmsey.
For more insight and data, visit the GBI Research report store.