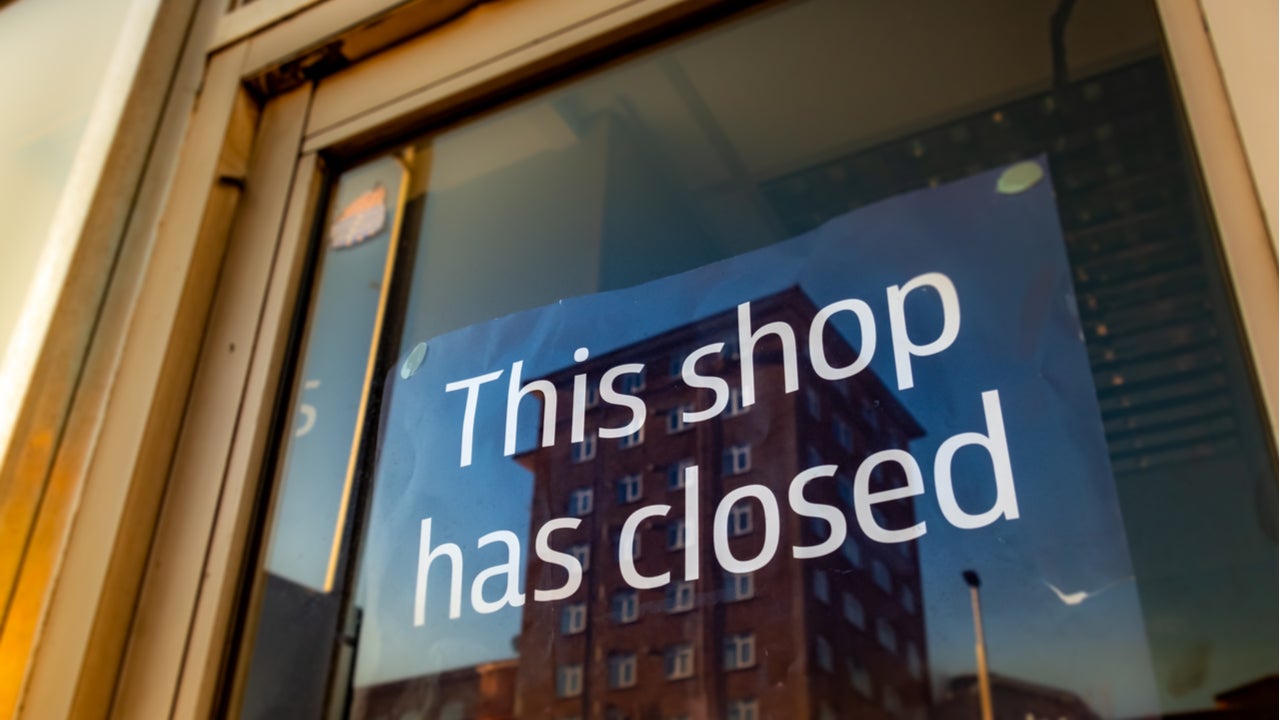 Economists believe that companies struggling to pay their debts and rents due to the pandemic should be supported by HMRC and ministers.
Richard Murphy
Richard Murphy, a political economist and visitor professor of accounting at the Sheffield University Management School, shared an article on economists trying to warn about inflation.
However, with a dominant Covid-19 variant and existing coronavirus support ending, an economic downturn is expected as households and companies hit the economic wall.
Business groups have cited concerns over the risk of a wave of bankruptcies, as temporary Covid-19 emergency measures that prevented the use of winding up petitions are expected to end next month. They believe that the UK tax authority should work towards helping companies that have been struggling to repay over a year's worth of rent and other debts during the pandemic.
The UK's professional organisation for company directors, entrepreneurs, and senior business leaders, the Institute of Directors (IoD) and R3 have written to Kwasi Kwarteng, the business secretary, urging him to work with Her Majesty's Revenue and Customs (HMRC) to help businesses at the brink of collapse.
Economists are wanting to warn about inflation. But with a new Covid variant rampant and existing coronavirus support ending an economic downturn is much more likely as hard-hit companies and households hit the economic wall https://t.co/qR0MHqSjcE via @financialtimes

— Richard Murphy (@RichardJMurphy) May 19, 2021
Jacques Sapir
Jacques Sapir, an economist and a specialist in Russia and Euro monetary issues, retweeted on the Covid-19 disease being the main worry for Russia in 2020. However, as the pandemic has gradually started receding this year, Russians are faced with a new problem of rising prices and low wages and income.
According to a new poll, even though Russians felt less stressed than last year when the virus hit, money was still a huge cause of concern today with respondents worried about inflation and low salaries. The poll revealed a significant drop in stress since 2020, with 55% of the respondents being worried rather than 79% who felt the same way last year.
Among most common concerns related to finances, the poll found 62% of the respondents to be stressed by rising prices and inflation, 56% to be stressed over their low wages, and only 30% expressed were worried about the economy in general. Russia's Ministry of Economic Development revealed that the country had reported growth for the first time in April this year since the Covid-19 outbreak.
Last year, Covid-19 was the chief worry of Russians, but his year, as the pandemic recedes, what's causing the most stress is rising prices, as inflation jumps sharply. Low wages are another concern, but national economic health less so, oddly enough. https://t.co/RYZfFO438N

— Bryan MacDonald (@27khv) May 19, 2021
William E Spriggs
William E Spriggs, chief economist for the AFL-CIO and professor of economics at the Howard University, retweeted a discussion on the work from home scenario or a hybrid model induced by the pandemic having ripple effects across regional labour markets, commercial real estate, and also impacting where workers would want to live.
Spriggs believes that the big challenge is to get transportation to provide reliable services so that both transit workers and passengers feel safe to travel to work and back in downtown Washington, D.C. Additionally, there would be an increasing challenge to impose the mask mandate in public transport systems, with nurses and transit workers raising concerns over people not conforming to these safety protocols that are part of the overall recovery efforts.
.@WSpriggs, Chief Economist of @AFLCIO, says the challenge is getting transit reliably providing services "so that we can get people back to the office," in downtown Washington, D.C. https://t.co/ssGQamr1br #StateofCapRegion pic.twitter.com/JyruKvcedM

— Brookings Metro (@BrookingsMetro) May 19, 2021