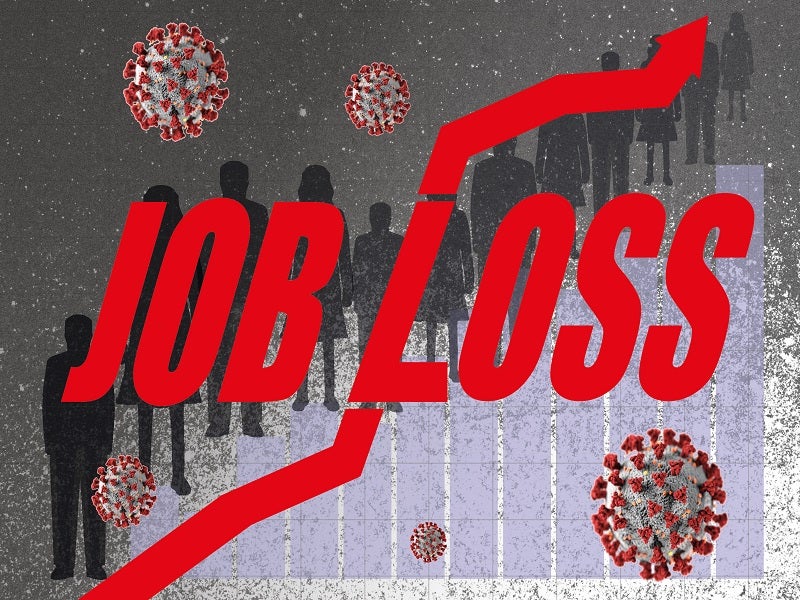 The UK is set to suffer a major GDP decline due to the coronavirus pandemic at a scale unseen in three centuries. Meanwhile, the Eurozone recovery will be impacted by the end of subsidised jobless schemes. Macroeconomic influencers tracked by GlobalData share the latest updates on the Covid-19 impact on global economies.
Daniel Lacelle
Economist Daniel Lacelle expects the Eurozone recovery to continue to be severely impacted following the end of subsidised jobless schemes citing Bloomberg Economics, which anticipates consumption to fall by 4% in four of the Eurozone's biggest economies.
The fall in consumption could result in a 1.3% drop in gross domestic product (GDP).
Eurozone recovery likely to be severely impacted once the subsidized jobless schemes end and part become unemployed.

Consumption could drop by as much as 4% in the four biggest euro-area economies, dragging GDP down by 1.3%, according to Bloomberg pic.twitter.com/ENyCMPhjwh

— Daniel Lacalle (@dlacalle_IA) July 15, 2020
Konstantina Beleli
European Civilization economist Konstantina Beleli retweeted about S&P Global Ratings' outlook on Kenya's economy. S&P downgraded its Kenyan rating from stable to negative as the Covid-19 crisis is expected to lead to a significant economic slowdown in 2020.
Kenya's external debt is expected to remain high over the next three years, according to S&P as quoted by Reuters.
Beleli also retweeted about the UK's latest GDP growth in May, which improved by 1.8% following a 20.3% fall in April diminishing hopes for a bounce-back with the dominant service sector recovery being weak.
S&P Global Ratings on Tuesday revised Kenya's outlook to 'negative' from 'stable', citing that the coronavirus pandemic will slow the country's GDP growth significantly in 2020 and weigh on its already weak public finances. https://t.co/9PfArvMBiw

— Reuters Africa (@ReutersAfrica) July 15, 2020
Claudia Sahm
Claudia Sahm, a policy analyst, opines that the US government must continue Covid relief measures to the unemployed until they find work and adds that jobless benefits must be enhanced.
Sahm also says that funding for the CARES Act needs to be increased by three-fold as economic crisis looms in the US causing income loss to 40% of American families and 20% which have lost the major income earner due to the coronavirus pandemic.
Congress must extend the enhancement of jobless benefits. and they must get even more money out … here is my proposal: https://t.co/jcHaWriqRR

— Claudia Sahm GET MONEY OUT! (@Claudia_Sahm) July 15, 2020
Jonathan Davis
Wealth adviser and economist Jonathan Davis retweeted a post which said that the UK's annual GDP is set to witness the biggest decline in the last three centuries citing the UK Office for Budget Responsibility.
Davis says the government's pumping money into the economy is going to increase inflation leading to high unemployment resulting from increased cost of doing business, all of which are expected to lead to house prices crash.
However, he doesn't expect the mortgage rates to fall despite the price fall.
UK OFFICE FOR BUDGET RESPONSIBILITY SAYS UK IS ON TRACK TO RECORD THE LARGEST DECLINE IN ANNUAL GDP FOR 300 YEARS

— *Walter Bloomberg (@DeItaOne) July 14, 2020