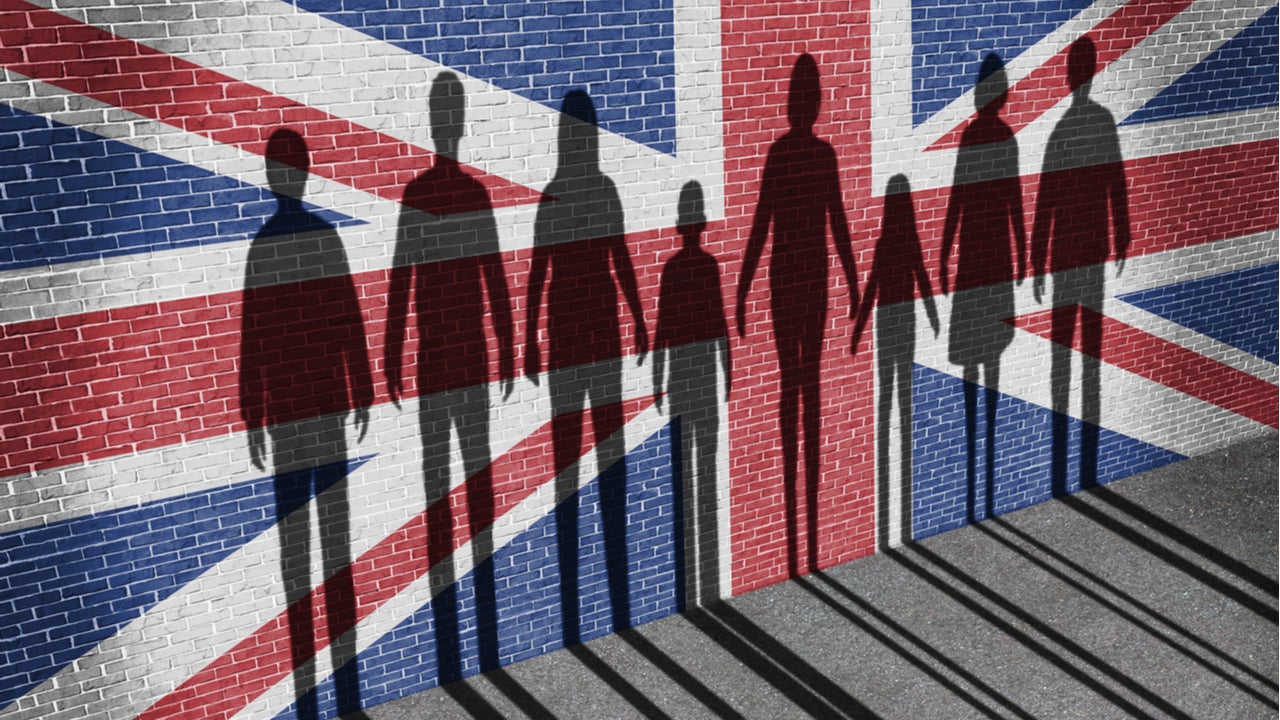 Economists believe that the UK's, and especially London's growth has been driven by the immigration over the last two decades, and that a reduction in migrant workers would be a major drag on future economic growth.
Adam Posen
Adam Posen, an economist, retweeted an article on foreign workers vanishing from the UK, and the employment and population statistics of the country during the Covid-19 crisis. According to the Office for National Statistics (ONS), the number of people in employment in the UK has fallen by just over half a million, compared to a year ago.
The commentary also highlighted that the number of people born in the UK and employed has actually risen by a quarter of a million, while the number of non-UK born people employed has fallen by about 800,000 during the coronavirus pandemic.
Despite the statistical fog around the falling UK's labour force numbers, experts state that the exodus of migrants during the Covid-19 crisis had helped the country, as it reduces its population density, leading to associated health and public services benefits. The migrants would have also benefitted as they were presumably returning to places that were safer, less infected, and economically better.
Anecdotal evidence has further suggested that perhaps many migrants had left the country during the health crisis. For instance, although the housing market experienced a boom, rental prices for London flats dropped sharply indicating significant net emigration.
Counted out? The UK's vanishing foreign workers 👇@jdportes looks at the latest @ONS labour market stats in his NEW blog https://t.co/im8ywY6z75

— The UK in a Changing Europe (@UKandEU) February 23, 2021
Dina D Pomeranz
Dina D Pomeranz, an economist, retweeted an analysis that revealed that the Covid-19 pandemic has led to a dramatic fall in foreign direct investment (FDI) flows to Africa, as lockdowns slowed existing investment of projects and prospects of a prolonged recession led investors to re-assess new projects.
According to experts, the African economy has been significantly impacted by the economic effects of the pandemic. In fact, the virus crisis has piled on other existing calamities such as the locust crisis devastating crops across the continent. As economies in the continent rely heavily on commodity exports, foreign direct investment, remittances, aid, and tourism, it is unlikely that industries will recover quickly.
Pre-Covid, 2020-21 growth was expected to be somewhere close to 3.5%, but recent forecasts suggest that the continent will have zero growth during 2020–21. Given the high population growth, this is expected to lead to a 2.5% contraction in gross domestic product (GDP) per capita.
Apart from extreme poverty, Africa also faces the logistical and financing challenges related to large vaccination campaigns. For example, recent projections have suggested that the continent may not have full access to a Covid-19 vaccine until 2023. In the absence of a vaccine, financing, and pandemic-induced elevated poverty, the status quo of the Covid-19 economic recovery among countries easing lockdowns will see Covid mortality and morbidity likely to persist.
Arslan Chaudhary, @AmeliaSantosP & Claudia Trentini @UNCTAD show that #COVID19 led to a dramatic decline in FDI flows to #Africa as lockdowns slowed existing investment projects & prospects of a protracted recession led investors to re-assess new projects: https://t.co/7zmPcn3kfE pic.twitter.com/RnmuSiaxlA

— VoxEU (@voxeu) February 23, 2021
Guntram Wolff
Guntram Wolff, an economist, re-tweeted an article on a zero-Covid strategy and whether it could be implemented in Europe. According to some public health experts and economists, reducing Covid infections could be the only way out of the crisis.
While some health officials earlier opined that it was time to live with the virus when European countries started reopening their economies in the summer of 2020, others believe that the end of the first wave of the Covid-19 pandemic was a missed opportunity in Europe.
Now, many academics and experts are voicing their opinions for stricter restrictions to bring down Covid-19 transmission rates, instead of relying on vaccines to curb the spread. A zero-Covid strategy is being suggested, which will use zoning and implementing travel restrictions in Covid hotspots to fight the pandemic.
The strategy focuses on driving down infection rates to manageable levels in the community. Researchers claim that it has more to do with suppressing Covid cases to feasible levels where it can be managed with the help of test, trace, and isolate support systems.
Ahead of #EUCO Some public health experts and economists say aggressively reducing COVID infections could be the only way out of the crisis. https://t.co/Zspj0gSkmv

— Guntram Wolff (@GuntramWolff) February 23, 2021