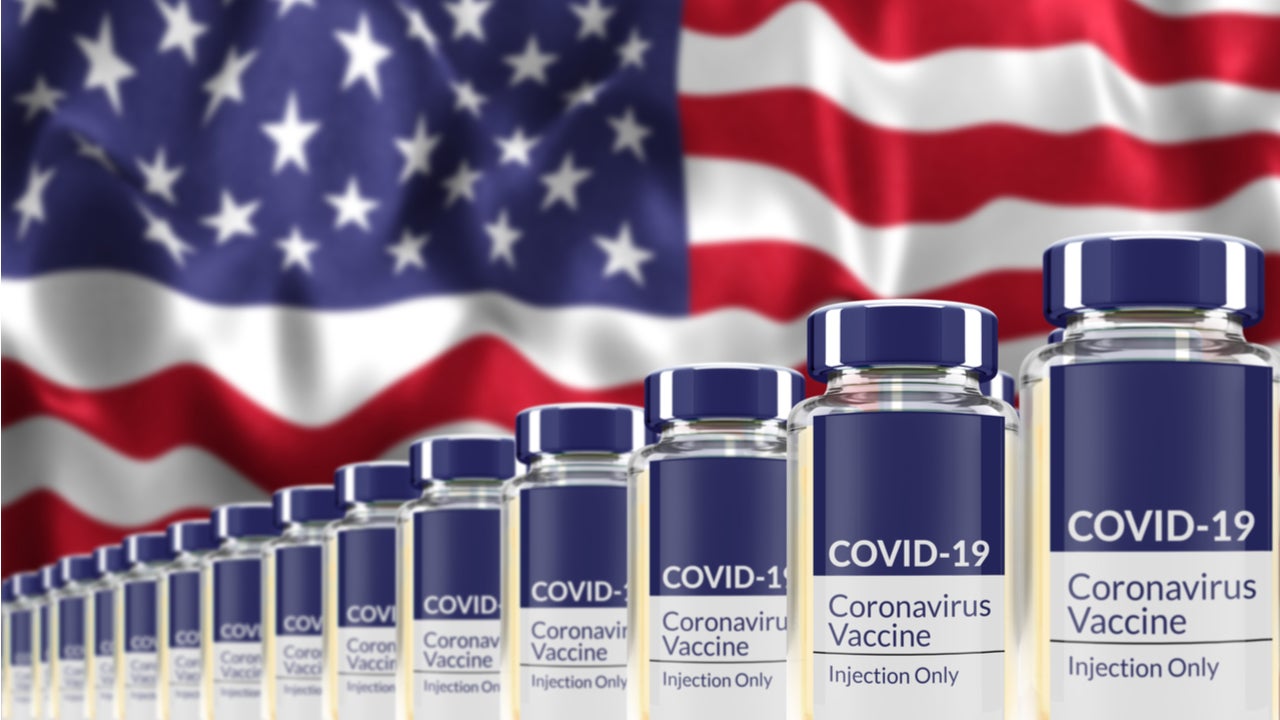 The US Senate narrowly passed the $1.9tn Covid-19 relief package as President Biden inked his first legislative priority into law. The bill will see a flood of dollars for poor families, states and local governments, schools, and vaccination campaigns.
Branko Milanovic
Economist and author Branko Milanovic, shared an article on the passing of the $1.9tn Covid-19 relief bill by the US Senate. The relief package includes $1,400 cheques for middle- and lower-income households, extended unemployment insurance through the summer, and $70bn to boost vaccination distribution and Covid-19 testing.
As the current Covid unemployment benefits expire on 14 March 2021, the Senate's bill extended the programme through September at $300 per week. The bill also called for non-taxable unemployment benefits for the first $10,200 of the benefits to those households earning less than $150,000.
Child tax credit for most families have also been raised by $1,000, to $3,000 per child in the coming year. This cap is even higher for families with young children. For example, many families can now receive a credit of $3,600 for each child under the age of six. All of these credits are expected to be fully refundable, as some researchers state that these measures could possibly help in cutting down child poverty by nearly half.
The bill is also focused on supporting state and local governments, and public schools by allocating $350bn in cash towards the former, and $150bn to allow elementary, middle and high schools to reopen. Local budgets suffered a massive blow during the coronavirus pandemic in the US.
In September, the Brookings Institute projected state and local revenues to fall by $155bn in 2020, $167bn in 2021 and $145bn in 2022 respectively. The funding for schools will help in improving ventilation systems, hiring more janitors, and reducing class sizes to ensure social distancing.
A nice summary of what is in the almost 10% of GDP bill that just passed. https://t.co/uxFboY0dSb

— Branko Milanovic (@BrankoMilan) March 10, 2021
Dr Tammy Schirle
Dr Tammy Schirle, an economics professor at the Wilfrid Laurier University, retweeted an article on the impact of the coronavirus pandemic on the Canadian labour market. According to statistics, the pandemic-exposed sectors have weakened recently. However, strong job posting momentum suggests that employers are looking ahead to create more jobs.
After a solid rebound in April and November 2020, the second wave of the Covid-19 pandemic sent the Canadian labour market in reverse. While not too dramatic than in the spring of 2020, January employment drop reported the third-worst monthly change till date. A fall in employment rates were a result of early shutdown of services in food service and accommodation, and layoffs in retail and wholesale trade.
The country is looking to recover some lost ground with Covid-19 cases falling in January and February this year, and public health restrictions having eased in some regions. Data suggests that job postings have surpassed pre-pandemic levels in mid-February, indicating the return of a competitive job market.
Quick refresher on the 🇨🇦 labour market, with Feb LFS coming up.

Employment is down recently : from -3.1% below Feb-2020 levels in Nov., to -4.5% in Jan.

Drops in pandemic-exposed services, and retail, explain all the recent net-decline. 1/6https://t.co/UQpHIA8VVb pic.twitter.com/fugdcKzq7q

— Brendon Bernard (@BrendonBernard_) March 9, 2021
Dr Lisa D Cook
Dr Lisa D Cook, an academic economist, retweeted on the number of long-term unemployed Americans having almost quadrupled during the pandemic. According to economists, it is worrying to see the numbers increasing as it clearly indicates signs of labour market scarring.
Although the February job report indicated signs of recovery with the creation of approximately 379,000 new jobs, experts state that it is not yet enough. The improvement, however, also indicates that there might be better gains if coronavirus infections are curbed and most of the people are vaccinated for the economy to reopen.
Despite the creation of new jobs in February, the country still stands at about 9.5 million fewer jobs than before the Covid-19 outbreak.
The number of long-term unemployed Americans has almost quadrupled during the pandemic.

"This is worrying because it keeps ticking up, and it really indicates labor market scarring," #NPRSource Lisa Cook told @theindicator.

Listen to @drlisadcook here: https://t.co/0sCbQLAiSw

— NPR's Source of the Week (@SourceOfTheWeek) March 9, 2021