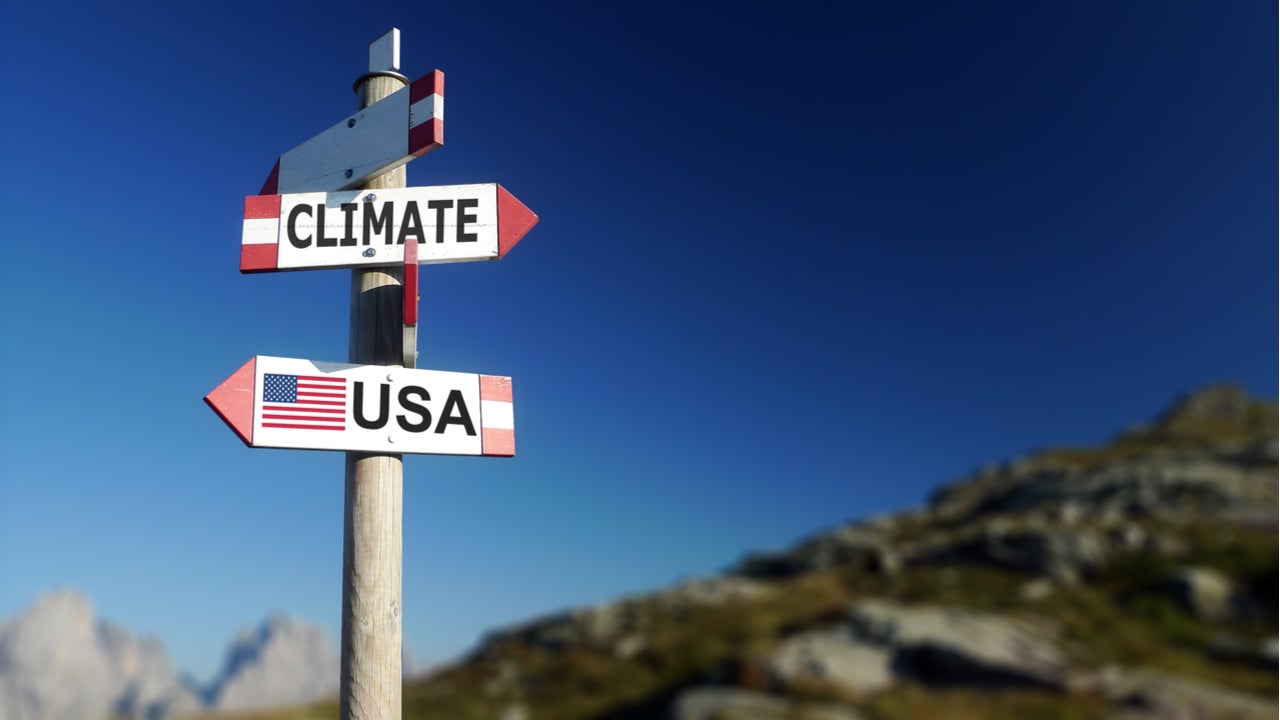 Economists believe that the Biden administration has to make a similar leap on climate policy to propel the global transition to clean energy, as it made to beat the Trump's election and the Covid-19 crisis. However, the country appears to be fundamentally constrained by the scars of carbon pricing, lack of transformative ambition, and political struggle.
Adam Tooze
Adam Tooze, a professor at Columbia University and director of the European Institute, retweeted an article on America's race to net zero as it hosts the global climate summit between 22 and 23 April 2021 amid the global coronavirus pandemic. President Joe Biden's climate programme of 0.5% of GDP as against the 25% allocated towards Covid relief, however, appears to be limped by lack in focus and ambition Tooze stated.
He further added that it is an important shift in focus, as disaster management is key to the Biden administration's agenda, while efforts to rollout vaccines continue and a third, $1.9tn round of fiscal relief has been effective in supporting US citizens and businesses. Biden, he believes, would now have to deliver long-term climate goals so as to achieve at least 50% of emissions by 2030 and net zero by 2050.
Tooze believes that although the US has been able to establish more control over the virus outlook with robust vaccines, and the largest $1.9tn Covid relief package in history, which was forced through the Congress and against all criticism, its climate programme is still askew and lacking in focus and ambition.
The task is bigger for the Biden administration now, to not only look for more economic and technical solutions to create a viable green energy, but also to win the political battle. Additionally, economists believe that spreading the $1trn to $1.3trn over eight years that amounts to around 0.5% of the country's current GDP annually is far less investment for decarbonisation.
5/"for all the high-flown rhetoric about meeting historic challenges, Biden's climate programme [0.5%GDP v 25% GDP Covid relief] appears hobbled by constraints, lacking in focus & inadequate in ambition" @adam_tooze must-read on🌎largest Oil&Gas producer https://t.co/BoNQ4clu6C

— Albert Pinto (@70sBachchan) April 21, 2021
Brett House
Brett House, vice-president and deputy chief economist at Scotiabank, labour and social affairs of the Organisation for Economic Co-operation and Development (OECD), shared an article on the Bank of Canada rate and taper announcement. The Bank has forecast a growth of around 6.5% this year, slowing to about 3¾% in 2022 and 3¼% in 2023 respectively, as the economy tries to battle the third Covid-19 wave.
Economists claim that despite effective vaccine rollout to curb the virus surge, the situation is grim for a number of regions in Canada, which are currently experiencing a difficult third wave and lockdowns. The current wave is primarily driven by the more contagious variants of the virus which is straining the healthcare system. Consequently, unemployment remains elevated in high-contact services with recovery being drawn out.
The Bank stated that it will try to keep interest rates very low until inflation is sustained at the 2% target to support Covid-induced economic recovery. Effective from 26 April 2021, weekly net purchases of government bonds are also expected to be adjusted to a $3bn target. Experts believe that the adjustment to the incremental stimulus being added every week is indicative of a progressing economy.
Bank of Canada rate and taper announcement: https://t.co/MfXjp7QB1Q
April MPR: https://t.co/zTlUSfXr9k
Live feed: https://t.co/pRUcd7PWhs#cdnecon #cdnpoli #monetarypolicy pic.twitter.com/277phLOd8T

— Brett House (@BrettEHouse) April 21, 2021
Stephen Koukoulas
Stephen Koukoulas, managing director of Market Economics and former chief economist of Citibank, shared an article on Australia's recovery being as much about Beijing as it is Canberra.
According to Koukoulas, rather than picking fights with China, the Morrison government should thank China for helping the country out of the Covid-induced recession.
Koukoulas further stated that the substantial Chinese imports from Australia have led to an unexpected advantage for the local economy during the pandemic.
More than one-third the value of Australia's annual exports of just under half a trillion dollars are purchased by China.
Likewise, the iron ore price reached a record A$230 per tonne, due to the demand from China.
However, the Chinese government has imposed restrictions on a number of Australian goods lately due to Australia's insistence on exploring Covid-19 origins and movements of Chinese naval ships in the South China Sea.
However, despite trade tensions, Australia has been able to continue its overall export performance.
Economists claim that it is imperative that Australia gave credit to the strong Chinese economy for its good fortunes, as it will help the country frame its policies ahead of the Covid-19 crisis.
Australia's recovery is as much about Beijing as it is Canberra.
Rather than picking fights with China, the Morrison govt should be saying a huge 'thank you' to China for helping the Australian economy get out of the COVID19 recession https://t.co/IAMvvuZcED via @YahooFinanceAU

— Stephen Koukoulas (@TheKouk) April 21, 2021