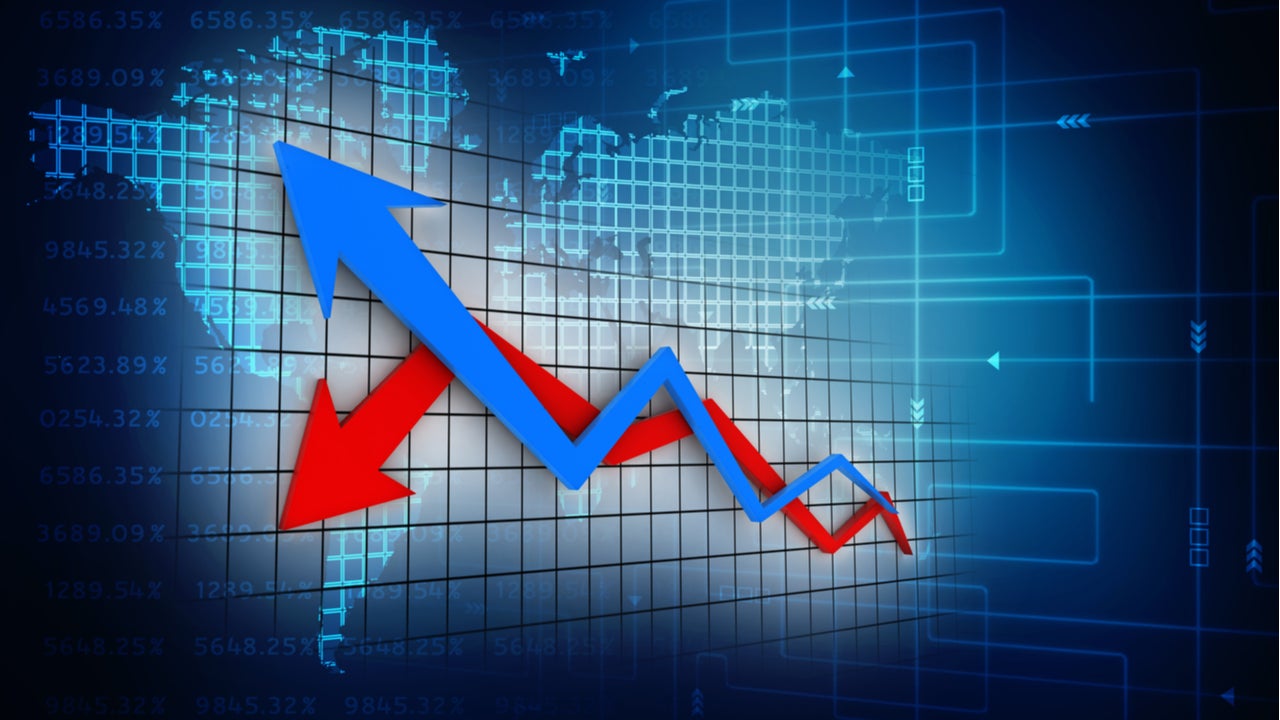 Economists believe that today's shortfalls will produce tomorrow's surpluses, so the prices rising today will face the strongest disinflationary pressures next year.
Martin Sandbu
Martin Sandbu, economics leader writer and a senior research fellow at the Zicklin Centre for Business Ethics Research at the Wharton School, University of Pennsylvania, retweeted on why the recovery from Covid-19 could prove be disinflationary, rather than inflationary. Therefore, it could be another reason to remain less concerned about inflation.
Sandbu warns against a ketchup-bottle economy, where inflationary pressures could give way to deflationary ones. Citing leaders to be unflinching despite the rise in prices, and anxiety in certain parts of the markets, he explains that the current prices pressures could be the result of the coronavirus pandemic causing major disruptions in global supply chains. Calling it a 'bottleneck economy', he explains that the products and labour market is currently stuck because of the virus crisis.
Coronavirus lockdowns have thrown supply chains in the goods markets into confusion, which has inflicted a rise in shipping rates and the prices for raw materials and manufacturing inputs. Meanwhile, the strained US job figures, for instance, indicates that wage pressures can grow if workers do not return to the workforce as before the pandemic, either due to skills shortage or because of the unavailability of openings at their locations.
The ever-excellent @MESandbu, on why the recovery from Covid-19 may prove disinflationary. Another reason to not be overly concerned about inflation.

h/t @ShreyansBhaskar

Beware the ketchup-bottle economy https://t.co/unfhfV8cdN via @financialtimes

— Peter Ceretti (@p_ceretti) May 25, 2021
Gregory Daco
Gregory Daco, chief US economist at Oxford Economics, shared a podcast where he discusses the gradual reopening of the US economy, the temporary mismatch between demand and supply, and that inflation will remain a key feature and outlook of Covid recovery for the Fed.
Experts believe that the road from pandemic-induced shutdowns will be bumpy as supply side services gradually respond to a strong demand. Economists also predict job growth to pick up pace in summer, while spending on services will stabilise, and inflation to gradually phase out in the second half of the year.
It is also likely that chokeholds on supply chains decrease and labour shortages ease out in the months ahead, while inflation plays a key role in the recovery.
Latest @OxfordEconomics US Executive #Podcast where @BostjancicKathy and I discuss the gradual economic reopening, the transitory mismatch between supply & demand, the fact that #inflation will be a feature of this recovery & the outlook for the #Fed https://t.co/el8vrwtU0l pic.twitter.com/ktAAF98Sx4

— Gregory Daco (@GregDaco) May 25, 2021
Mohamed El Dahshan
Mohamed El Dahshan, economist, writer, and associate fellow with the Chatham House Middle East and North Africa Programme, shared an article on Nigeria finally having exited its second recession since 2016 in the fourth quarter, despite a full-year contraction in 2020. Official data confirms that the country's economy grew 0.5% in the first quarter of 2021 due to higher crude production and oil prices driven by gradual easing of coronavirus lockdowns.
Nigeria was struggling with low economic growth before the pandemic triggered a recession, thereby causing huge financial gaps, such as inflation and dollar shortages. The country is now vaccinating its 200 million citizens, but has directed regions to stop administering first doses of the AstraZeneca Covid-19 vaccine once half the stock is used, in order to create a buffer for a second dose.
Some positive news: #Nigeria "exited its second recession since 2016 in the fourth quarter, despite a full-year contraction in 2020", "lifted by higher crude production and oil prices".https://t.co/tWN06P9Xdw

— Mohamed El Dahshan (@eldahshan) May 25, 2021