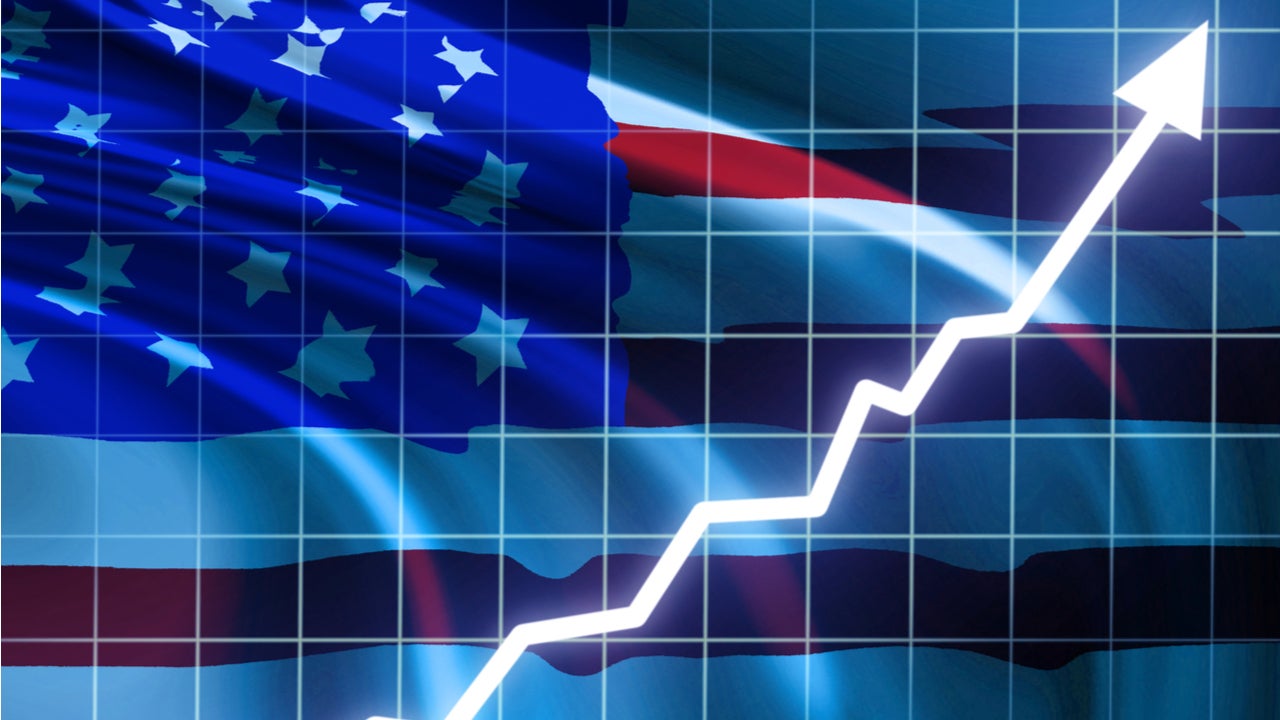 Economists believe that the US economy rebounded from the Covid-19 shock, but is progressing slowly. Its third quarter GDP performance has been disappointing relative to the optimistic expectations from the spring and summer.
Antonio Fatas
Antonio Fatas, economist and Portuguese Council Chaired Professor of Economics at INSEAD, retweeted an article shared by Jason Furman, an economist and professor at Harvard University's John F. Kennedy School of Government, on the US economy dropping to a 2.0% annual growth rate in third quarter of 2021, which is 2.6% below pre-Covid levels due to weak consumption growth and a drop in business investment in structures and equipment.
Despite the large increase in trade deficit and continuing weaknesses in business fixed investment, economists believe that the US economy is in much better shape than expected. Business investment dropped during the Covid-19 pandemic and continues to remain low to an extent that the economy is less likely to have productive capital and increase output.
Demand, on the other hand, has almost caught up with the pre-pandemic trend, economists believe. For instance, the final domestic demand that comprises business investment, consumer spending, government purchases, and homebuilding rose only at a 1.0% annual rate in the third quarter. Since Covid-19 outbreak, however, final domestic demand has been stronger than the GDP. In the third quarter it was just 0.9% short of its pre-pandemic trend.
A (belated) thread on Q3 GDP that was released this morning–based on a blog by Willie Powell and me.

To the degree there is a tl;dr version, the US economy was 2.6% below pre-COVID trend w/ big shortfalls in business investment & trade deficit.https://t.co/d1M2tehyTR

— Jason Furman (@jasonfurman) October 28, 2021
David Blanchflower
David Blanchflower, an economist and professor of economics at the Dartmouth College, Hanover, New Hampshire, shared an article on how the biggest wage squeeze in British history will leave the average worker almost $17,926 a year worse off by the middle of the 2020s amid rising prices and a receding pandemic.
Criticising Chancellor Rishi Sunak's budget, the Resolution Foundation, a British think tank, stated that the Covid-induced inflation combined with weak earnings growth will lead to a flat recovery in household living standards in the UK. The Institute for Fiscal Studies (IFS), UK's leading tax and spending thinktank, has further stated that a record two-decade hit to earnings would leave average household disposable income 42% lower than it would have been had wages risen at pre-2008 financial crisis rates.
Supply chain disruptions caused by the Covid-19 pandemic has driven inflation to its second-highest level in a decade in recent months, with costs of living expected to soar this winter amid rising energy bills. Labour and trade unions believe that the Chancellor took inadequate steps to get wages rising across the economy at a difficult moment for UK households.
Budget 2021: IFS predicts 'real pain' for low-income households | Autumn budget 2021 | the entire purpose of The Nasty Party's economic policy has always been to hurt and kill poor people https://t.co/jYUJ6xLm0z

— Professor Danny Blanchflower economist & fisherman (@D_Blanchflower) October 28, 2021
Jim Stanford
Jim Stanford, economist and director of the Centre for Future Work, based at the Australia Institute, retweeted an article shared by the Toronto Star, on labour advocates stating that the Canadian government is favouring businesses above self-employed workers with the latest subsidy announcement. Experts believe that while businesses got replacement benefits in the form of targeted rent and rent support for hard-hit sectors, workers got a lockdown benefit that may never be used.
Executive director of the Workers' Action Centre, Deena Ladd, stated that the current announcement was a break from the pattern throughout the pandemic, where the government would extend or replace the benefits programmes for both businesses and workers. However, it was only businesses that would be receiving extended benefits this time.
She further added the government was giving in to the idea that employment benefits kept workers from joining the labour force. Stanford had earlier stated that the claim that Covid-19 income support has caused a labour shortage is incorrect, and ignores the fact that the wage subsidy has paid out more than any other Covid-19 support measure.
.@JimboStanford said the claim that COVID-19 income support has caused a labour shortage is incorrect, and ignores the fact that the wage subsidy has paid out more than any other single COVID-19 support measure.

Read more ⬇️https://t.co/gLSrA2vuEf

— Toronto Star (@TorontoStar) October 28, 2021