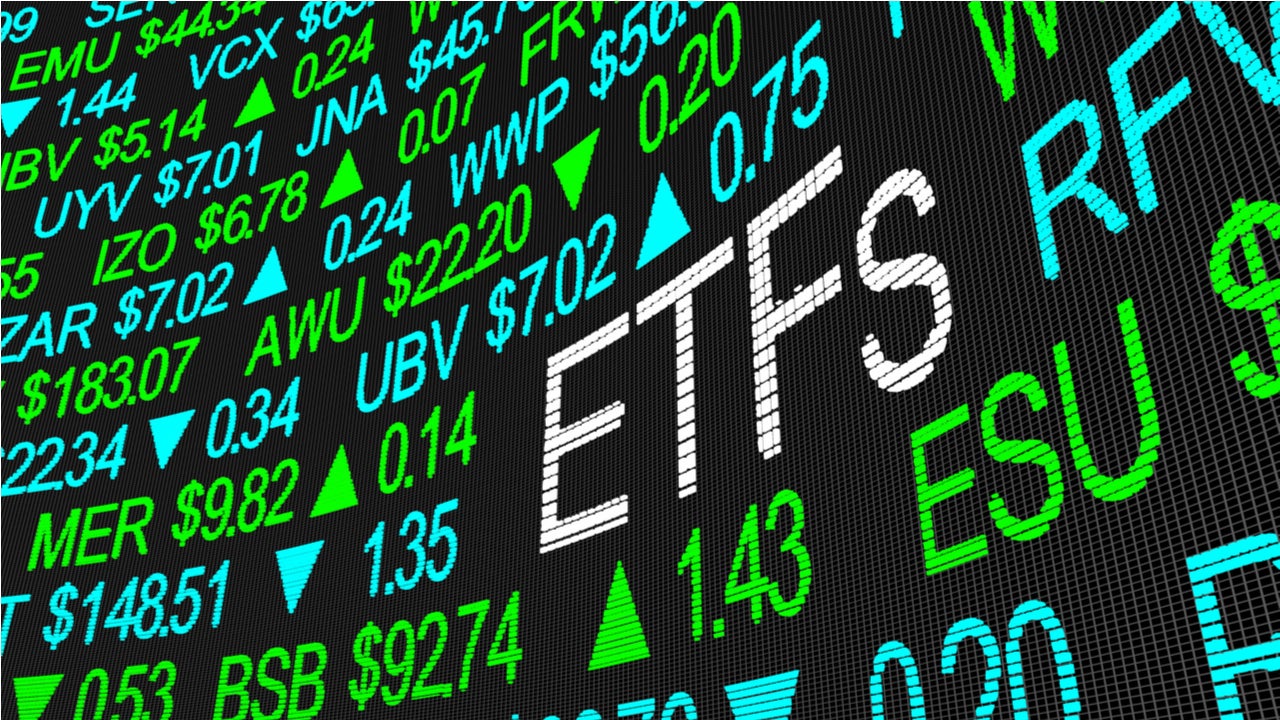 Economists say that the US Federal Reserve plans to sell $13.7bn of corporate funds and ETFs by the year end, while the net proceeds will be sent to the Treasury which created the emergency-lending facility during the pandemic.
Edward Stringham
Edward Stringham, economist and former president of the American Institute for Economic Research in Great Barrington, Massachusetts, retweeted an article on the US Federal Reserve  to begin selling off the corporate bonds and exchange-traded funds (ETFs) it stockpiled in 2020 through an emergency-lending facility to contain the economic fallout from the Covid-19 crisis.
The Secondary Market Corporate Credit Facility (SMCCF) was set up when the pandemic hit in March 2020. It was established by the Fed and Treasury to support liquidity in financial markets. Stock and bond markets were reeling under the pressure of uncertainty due to the coronavirus fallout and restrictions to contain it.
Meanwhile, the central bank has continued to purchase these assets for at least $120bn each month to prevent long-term borrowing costs until the economy recovers from the pandemic.
The Fed will soon begin selling off the corporate bonds and ETFs it amassed last year through an emergency-lending vehicle set up to contain the Covid-19 pandemic's economic fallout https://t.co/bV8RKc0hUA

— WSJ Markets (@WSJmarkets) June 2, 2021
Howard Archer
Howard Archer, chief economic advisor to the EY ITEM Club, a non-governmental economic forecasting group, shared an article on the European Central Bank (ECB) to announce no changes in the total size of its asset purchase programme but to start tapering its pandemic purchases later this year. A recent Reuters poll further suggests that the ECB will keep its policy loose despite high inflation risks, which is expected to rise to an average of 2.4% in the fourth quarter of 2021. Meanwhile, it forecasted a GDP growth of 4.2% in both 2021 and 2022 for the eurozone.
Despite rising concerns over the pandemic recovery and rising prices, ECB members maintained it had no plans to reduce the emergency purchases that surged in the recent weeks. Consequently, the ECB is expected to not taper its $2.24tr worth asset purchases under its Pandemic Emergency Purchase Programme (PEPP) in its June policy meeting.
Latest #Reuters #poll on #Eurozone sees #GDP growth at 4.2% in both 2021 & 2022. #Inflation seen rising to average 2.4% in Q4 2021 then falling back to around 1.4%. #ECB to keep policy loose this year despite high inflation risks: Reuters poll https://t.co/vmUNeUxg86

— Howard Archer (@HowardArcherUK) June 3, 2021
Armine Yalnizyan
Armine Yalnizyan, former economist with the Canadian Centre for Policy Alternatives, London, shared an article on India's Covid-19 crisis having rippling effects on the garment industry worldwide, with consumers having to pay higher clothing prices at US retailers.
As the pandemic tears across India, it has forced garment factories to shut down or operate with half capacity to curb the virus spread, thereby forcing retailers to move production to China. However, with US-China trade tariffs still in play, economists opine that US consumers may have to pay higher prices at retailers.
According to analysis, India constitutes about 16% of the textile imports to the US and about 5% of apparel and accessories. While it constitutes a smaller fraction of the imports as compared to China, it still plays a significant role in sectors such as raw gems.
India's Covid crisis could mean higher clothing prices at U.S. retailers https://t.co/nXYIxOikFb via @nbcnews
Another story where our reliance as consumers on cheap so-called unskilled labour is going to be challenged.
On farms, in factories, at ports.
At home. Around the world.

— Armine Yalnizyan (@ArmineYalnizyan) June 3, 2021