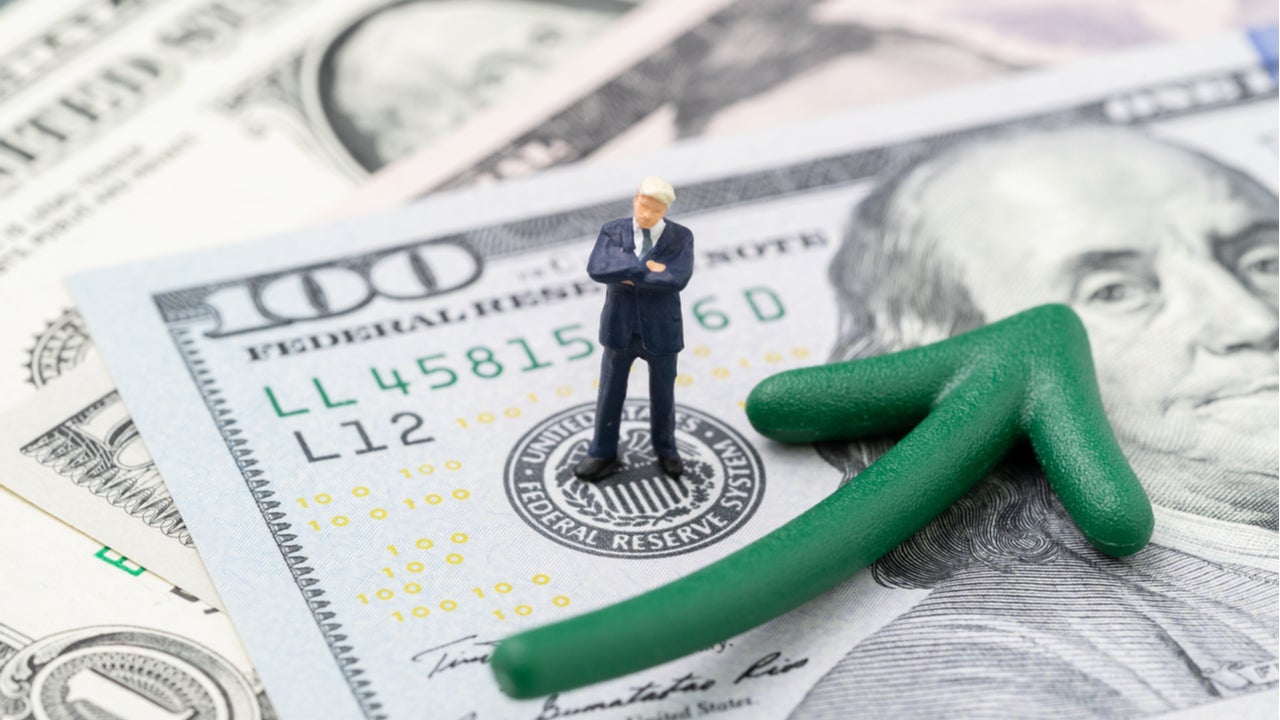 Economists believe that inflationary pressures are lasting longer than expected and have begun to affect sectors beyond those impacted by the pandemic.
David Beckworth
David Beckworth, senior research fellow at the Mercatus Center at George Mason University and a former international economist at the US Department of the Treasury, retweeted an article shared by Colby Smith, an economics editor, on the US Federal Reserve's upcoming meeting that will stress on the scaling back of its enormous pandemic-related stimulus programme amid uncertainty over persistent inflationary pressures, and whether US central bank will have to raise interest rates sooner than expected.
Fed officials and members of the Federal Open Market Committee have been constantly debating on when to reduce or taper the $120bn monthly bond buying programme, which was brought into effect in 2020 to support the dysfunctional trading conditions in the US and to rescue the economy out of the sharpest contraction caused by the pandemic.
Ahead of the Fed's press conference tomorrow, eurodollar futures indicate the US central bank will raise interest rates around the same time the asset purchase program wraps up in June https://t.co/YMGuJfkx2b @FinancialTimes

— Colby Smith (@colbyLsmith) November 2, 2021
David Wessel
David Wessel, director of the Hutchins Center on Fiscal and Monetary Policy at the Brookings Institution and a contributing correspondent to The Wall Street Journal, shared an article on Washington, D.C.'s, troubled Metro system projects rail ridership to grow to 53% of pre-Covid levels in the fiscal year beginning July, resulting in revenues worth $437.6m or 45% of the revenues earned before the pandemic.
The new $4.6bn budget proposal relies heavily on Federal aid and is looking to cut fares to a flat $2 for late night travel, in an effort to support service workers and boost traffic to events and restaurants. The Metro board is likely to discuss more measures such as discounted monthly passes and price cuts for seven-day passes to boost both work commute and leisure trips as the Covid-19 pandemic and telework continue to slow ridership.
The measures are the agency's first such proposal in the recent months to recover ridership amid historic decline in passenger trips during the pandemic. The change also comes at a time when Metro is steering between pandemic recovery and a safety investigation related to an October derailment incident.
Metro lost 80% of its riders during the pandemic, but the reopening of schools and office amid reducing effects of the virus saw an increase in passenger traffic. Metrorail ridership was one-third of pre-Covid levels before the recent service cuts.
Noted: DC's troubled Metro system projects rail ridership in the fiscal year beginning July will be 53% of pre-pandemic levels. https://t.co/uOB0IxOOgs

— David Wessel (@davidmwessel) November 2, 2021
Dina D Pomeranz
Dina D Pomeranz, economist and assistant professor of applied economics at the University of Zurich, retweeted an article shared by Zeynep Tufekci, a sociologist and columnist for The New York Times, on not being complacent about the Delta variant. Expressing her dismay at the slow pace of vaccination rates worldwide, Tufekci stated that it is a tragedy that much of the world is still unvaccinated against the emerging Covid-19 variants and that mass vaccination can yield strong results.
John Burn-Murdoch, a data journalist, compiled Covid-19 charts to establish the vaccine inequalities and found that richer, advanced nations to have administered more booster shots than poorer countries having administered in total doses all year. This reflected the stark inequalities in vaccine coverage across the world.
Data on vaccination status of countries further revealed that high-income countries had the least percentage of unvaccinated people, while low-income countries had the highest percentage of unvaccinated individuals. In addition, while the highest percentage of individuals were fully vaccinated in richer countries, a meagre percentage were administered two and one dose of the Covid-19 vaccine in low-income countries.
I am not at all of the belief that we should be complacent with Delta. Much of the world remains unvaccinated which is a tragedy and a travesty. Certainly nuances to which vaccine/NPIs/age structure etc. But mass vaccination provides *such* strong results. https://t.co/epsqEFztnP

— zeynep tufekci (@zeynep) November 1, 2021