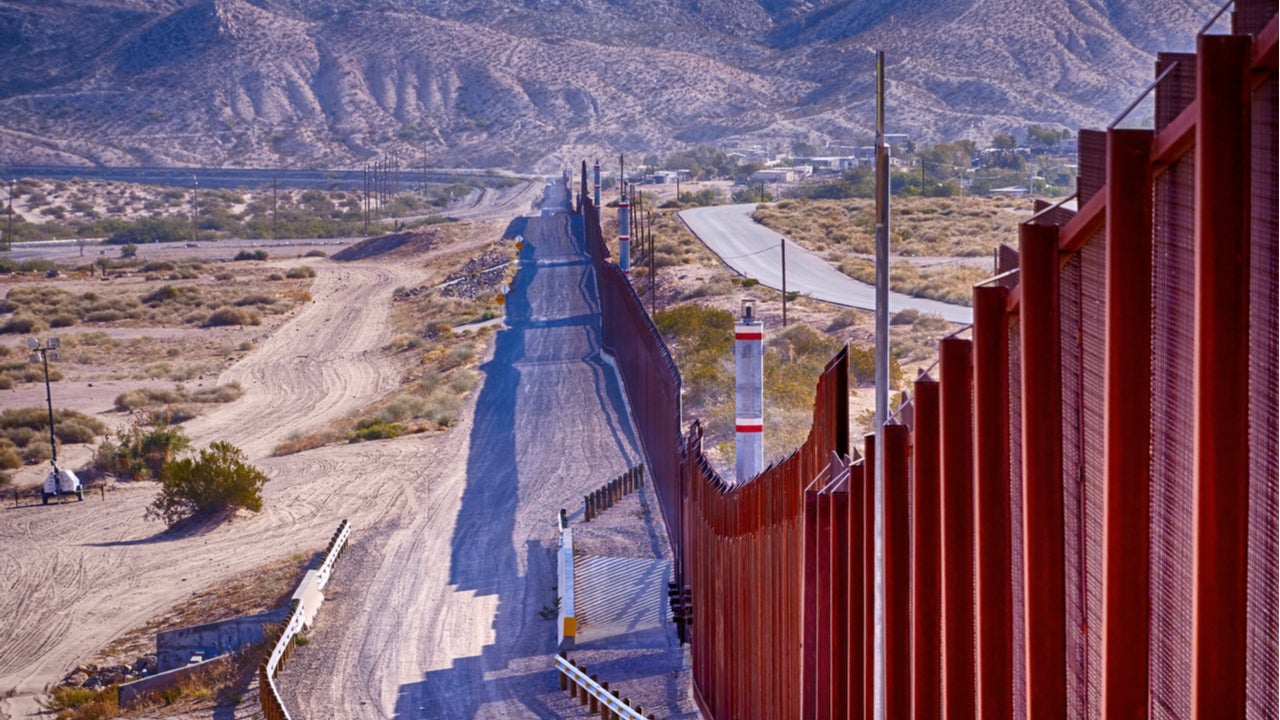 Experts believe that making payments to migrants to the US, may incentivise more people to cross the border illegally.
Steve Hanke
Steve Hanke, a professor of applied economics at the Johns Hopkins University in Baltimore, Maryland, shared an article on The White House principal deputy press secretary Karine Jean-Pierre stating that President Biden was perfectly comfortable with cash payouts to migrant families separated at the border, but insisted that the settlements wouldn't be as high as $450,000. Standing in for White House Press Secretary Jen Psaki after her Covid-19 diagnosis, Jean-Pierre stated that Biden responded to reports of half-a-million payouts to families as garbage.
While the American Civil Liberties Union (ACLU) claimed that the President had not been briefed properly, Jean-Pierre confirmed that Biden was not hesitant about the Department of Justice settling with families and individuals in litigation with the US government. Speaking about the authorisation of Covid-19 vaccines for children aged five to 11 years at a press conference held last week, the US President was asked whether payments to migrants would incentivise more people to come over to America illegally.
The President immediately denied the reports on The White House planning to pay separated migrants $450,000 per person or $1m per family, stating that it was a rumoured report and was not going to happen.
The White House is rumored to be considering paying separated migrants $450K each, or $1M/family- an amount that Biden is "comfortable" with. Ridiculous. Rewarding illegal immigrants w/ handouts paid for by taxpayers is the ultimate insult, if not madness.https://t.co/7YV6onosNK

— Steve Hanke (@steve_hanke) November 6, 2021
Chris Giles
Chris Giles, an economic editor at the Financial Times, shared an article on UK statisticians juggling contradictory data on recovery from the Covid-19 pandemic. The Office for National Statistics (ONS) has published two officials figures about the size of the economy, where the monthly GDP figures show a much stronger recovery than the quarterly figures. Consequently, UK's monthly GDP is expected to reach pre-pandemic levels this week while the quarterly GDP will not.
Economists believe that the discrepancies in data regarding Covid recovery could create issues for the statistical agency, the Bank of England (BoE), and the Office for Budget Responsibility (OBR), as placing the economic system related to its pre-pandemic stage is vital in determining UK's economic growth, how it has fared against other countries, and in deciding the interest rate hikes.
The problem is expected to arise on Thursday, when the ONS will release its GDP figures. Experts believe the discrepancies arise because the ONS uses different techniques in measuring the GDP in a monthly and quarterly basis. This is going to affect OBR's projections on borrowings and BoE's decision on whether to raise interest rates as the pandemic wanes.
Aware of the data divergences, ONS officials stated that they will judge UK's economy to have recovered from the Covid-19 pandemic when monthly numbers reveal that the economy has regained the lost output during the pandemic.
🚨🚨 for economics students and nerds 🚨🚨

UK Monthly GDP will this week come very close to reaching pre-pandemic levels. UK Quarterly GDP won't.

The correct monetary and fiscal policy depends on this and we don't know which is right…https://t.co/0G4BbRBFcv pic.twitter.com/egKlb9Dc2U

— Chris Giles (@ChrisGiles_) November 7, 2021
Dean Baker
Dean Baker, senior economist and co-founder of the Center for Economic and Policy Research (CEPR), retweeted on the Covid-19 pandemic giving the opportunity to US citizens to find well-suited and higher paying jobs, which typically the American unemployment system is designed not to facilitate. Citing it as a good reporting project, he added that earlier people would look for jobs, and any job without having the time to look for good jobs.
Data further reveals that the number of American citizens who have reported being self-employed has increased by more than 600,000 compared to pre-Covid levels. This implied that the Biden government was actually encouraging people to improve their livelihoods and start their own businesses.
This would be a good reporting project. Our unemployment system is designed to force people into jobs, any jobs, and doesn't give them time to find a good job. But we had an experiment with the pandemic that enabled people to do just that. https://t.co/VvjA1l1zs2

— 🌹Ferhevensake!🌿 (@AlisonB916) November 7, 2021