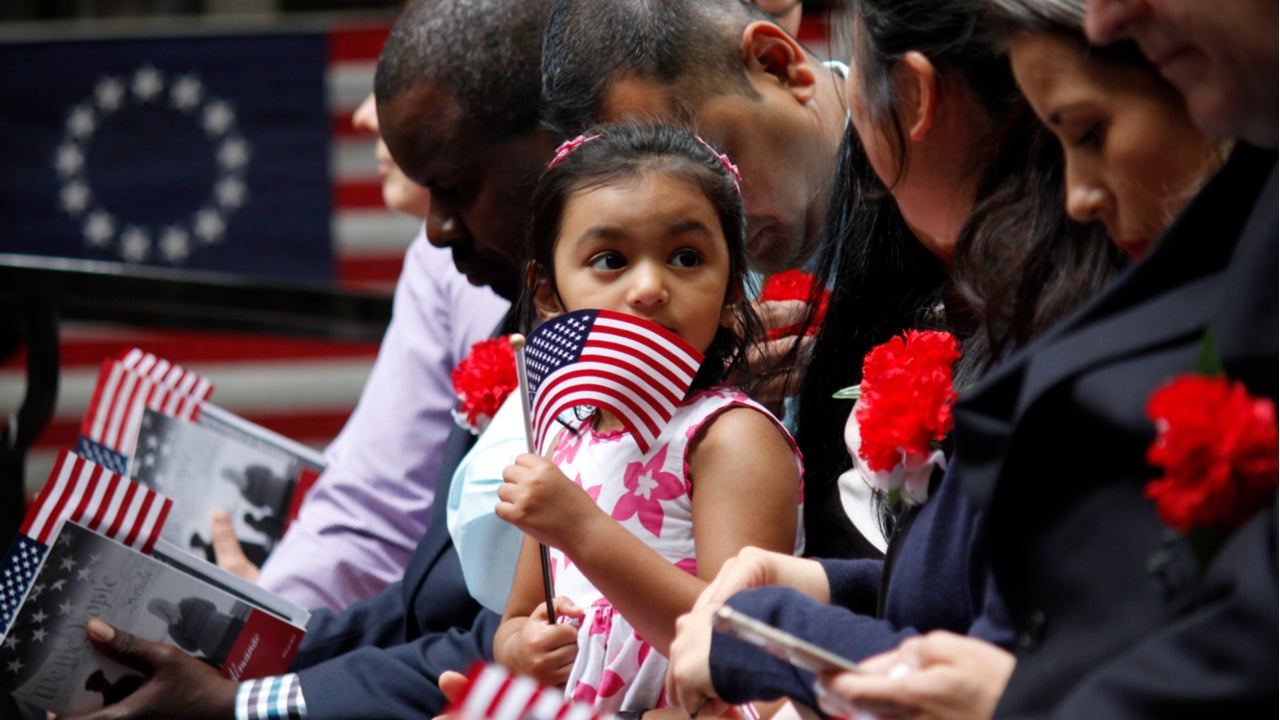 Economists believe that immigrants could help fill America's millions of job openings. The US issued about four million non-immigrant visas in 2020, about half as many as it issued in 2019, and down from over ten million in 2016.
Adam Posen
Adam Posen, economist and president of the Peterson Institute for International Economics (PIIE) retweeted an article shared by Michael Clemens, an economist and senior fellow and research manager at the Center for Global Development, on the previous administration realising that its goal of more-than-halving lawful immigration, set in 2017, to be hobbling economic recovery from the Covid-19 recession.
Economists believe that returning to pre-pandemic levels of immigration could help the US economy restore its pre-pandemic labour force, thereby easing labour shortages in critical industries. Data suggests that there are more than three million job openings today than before the Covid-19 outbreak. As employers struggle to hire workers to the meet the pent-up demand, experts state that immigration may help sort the problem.
Joseph Lavorgna, Americas chief economist at Natixis, also believes that labour shortage problems have aggravated post the pandemic, as US immigration has slowed down. In 2020, 707,000 people obtained lawful US residency in the US, compared to more than one million in 2019.
The US economy is starved for fundamental workers right now. The previous Administration realized its goal of more-than-halving lawful immigration—set in 2017—and its success is now hobbling recovery from the pandemic recession.

by @theKateMarino —> https://t.co/jCHUF6cIQ5 pic.twitter.com/hLY6u4LcDE

— Michael Clemens (@m_clem) November 4, 2021
Brad DeLong
J Bradford DeLong, an economic historian and professor of economics at the University of California, Berkeley and former deputy assistant secretary of the US Department of the Treasury, retweeted an article shared by Richard Baldwin, a professor of international economics at the Graduate Institute of International and Development Studies in Geneva, on developing economies eventually having to resort to debt default after the Covid-19 pandemic, in order to restore fiscal sustainability. Experts believe that the global community could help by coordinating prompt and effective debt relief and restructuring programmes.
Global government debt surged as a record single-year-increase during the Covid-19 recession in 2020. While global government debt stood at 97% of the GDP in 2020, a five-decade record high, the debt burden for emerging market and developing economies (EMDEs) stood at 63% of the GDP, a three-decade record high. This coupled with soaring private external debt hit public balance sheets and strained the EMDE banking systems.
Experts opine that it maybe tempting for EMDEs to rely on post-pandemic growth and inflation rebound to reduce the debt burdens, but dimming growth prospects and inflation is less likely to reduce the debts for EMDEs due to many factors, such as requiring disinflation to return to low and stable inflation being expensive for these countries, reducing debt burdens in a lasting manner to be less likely if the share of short-term debts have been high, or if high inflation no longer reduces the real value of debt.
Carmen Reinhart & Ken Rogoff etal @voxeu
•
"some developing economies may eventually need to resort to debt default to restore fiscal sustainability, with the associated heavy economic and political cost"
•https://t.co/lokmmTCYgZ pic.twitter.com/cUm7emCG0v

— Richard Baldwin (@BaldwinRE) November 4, 2021
Sonal Varma
Sonal Varma, economist and managing director and chief economist for Nomura Holdings, retweeted an article shared by Nomura, on the global economic outlook being more complicated today than it was at the beginning of the Covid-19 pandemic. Two years since the pandemic, and it has brought about not just structural changes, but fundamental changes in how people behave, companies operate, governments' approach, and public opinions.
The Covid-19 pandemic has also made forecasting more complicated, while some macro themes are expected to play out in the months ahead. For example, the virus crisis has aggravated income inequalities due to differing recovery rates across different economic sectors. Uneven vaccine rollouts and growing uncertainty of the virus variants suggest that these inequalities will remain for a longer duration than expected.
Economists also predict a higher rate of unemployment in the long run, where conflicts could range from parents opting out of the labour force to meet childcare responsibilities or a shift towards technology-led sectors that will take time to train and re-skill workers.
It's been two years since the start of #Covid19. The global economic outlook is more complicated now than it was at the onset of the pandemic. What is the endgame? Our economists, led by @RobSubby, including @SonalVarma10 and @atice8, tell us here: https://t.co/iubOcFHm7D. pic.twitter.com/Dn3E7wecAw

— Nomura (@Nomura) November 4, 2021