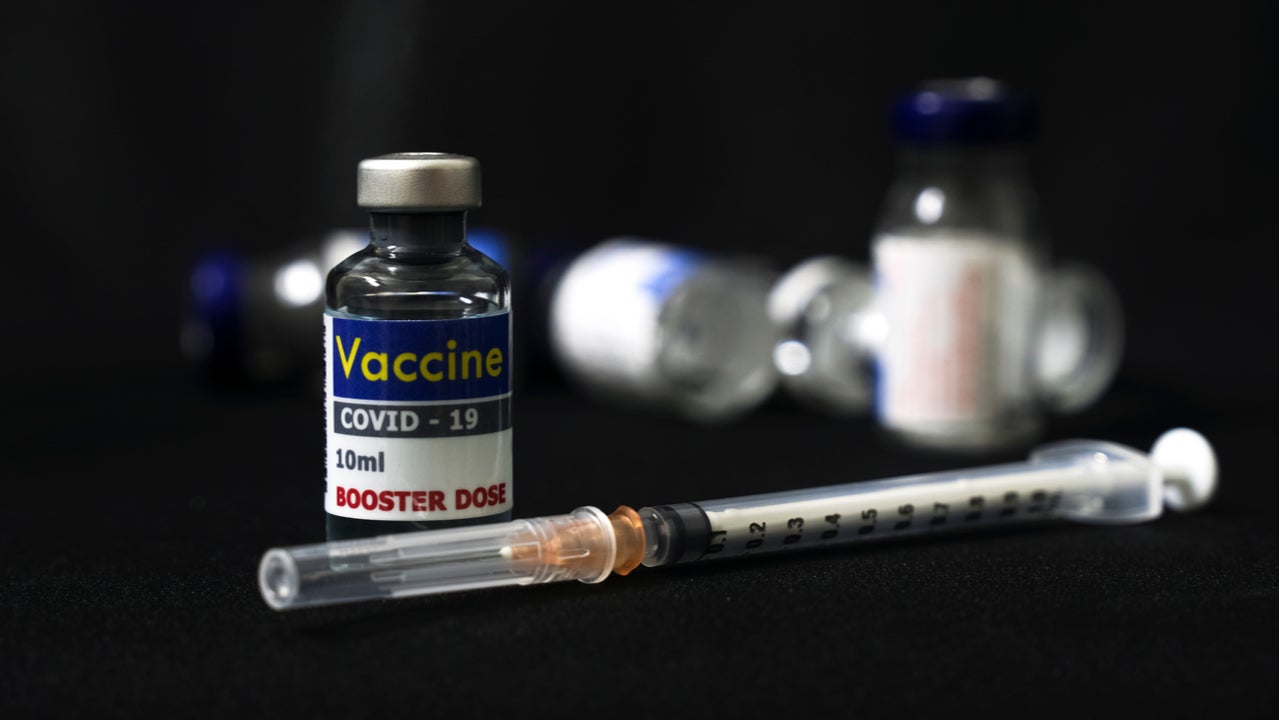 Experts believe that there is a stark gap between vaccination campaigns across countries, with vaccine doses remaining largely scarce globally, and with demand still expected to outstrip supply through the end of 2021.
Claudia Sahm
Claudia Sahm, economist and former director of macroeconomic policy at the Washington Center for Equitable Growth, and a section chief at the Board of Governors of the Federal Reserve System, shared an article on the latest data on vaccinations around the world and the newly reported cases on coronavirus. She tweeted about her forecasts about inflation and getting Covid-19 under control being wrong.
The total reported coronavirus cases stood at 265,361,197 on 5 December 2021, while the total number of deaths from Covid-19 stood at 5,247,332, according to the data shared by Sahm. Vaccinations data from local governments via Our World in Data, further revealed that 4.32 billion people across the world have received at least one dose of a Covid-19 vaccine, which is equal to about 56.3% of the total world population.
The US, which was among the first to develop the Covid-19 vaccine, is at the 53rd place globally in percent of the population vaccinated, which is 71% partially and 60% fully, Sahm added. The recent surge in infections and resurgence of variants of concern is further prompting countries like the US and Israel to start administering a third booster dose. More than 264.5 million additional doses have already been administered globally, with many more countries now looking to accelerate their vaccination campaigns.
someone on here is dunking on my inflation forecast from March. yeah, I was wrong. I was really wrong about us getting Covid under control. that's what crushes me. https://t.co/qhbdxP6r98 pic.twitter.com/8FVDXXdMEN

— Claudia Sahm (@Claudia_Sahm) December 5, 2021
Steve Hanke
Steve Hanke, a professor of applied economics at the Johns Hopkins University in Baltimore, Maryland, shared an article on the Brazilian economy entering into a recession in the third quarter as a result of inflation choking its pandemic recovery. Hanke tweeted that Brazil's third-quarter GDP contracted by 0.1% in Q3 2021, compared to Q2 2021. He believes that economic stagnation due to exchange rate uncertainty has consumed Brazil like many other emerging market currencies.
Latin America's largest economy rebounded quickly from the initial impact of the Covid-19 impact, with its GDP in the first quarter of 2021 returning to pre-Covid end of 2019 levels. Mauricio Molon, an economist at Logus Capital in São Paulo, however, stated that there has been no growth since then and there is indication of further growth.
The economic contraction has resulted from an 8% drop in agriculture, which has been severely affected by drought conditions, and a 9.8% drop in the export of goods and services amid a persistent pandemic-induced inflation. As a result, the industry remained stagnant, while services grew by 1.1%.
Brazil's GDP fell by 0.1% in Q3 2021 relative to Q2 2021. Economic stagnation due to exchange rate uncertainty has consumed Brazil. Let's face it, like most emerging market currencies, the real is junk. https://t.co/Ow4Paxeh1p

— Steve Hanke (@steve_hanke) December 5, 2021
Adam Posen
Adam Posen, economist and President of the Peterson Institute for International Economics (PIIE) retweeted an article on the US labour force remaining substantially lower in 2021 than the pre-pandemic levels in February 2020. Economists believe that approximately one-third of the decline in the labour force participation has resulted due to an ageing workforce, one-fifth due to the growing unemployment, and nearly half for other reasons.
Experts believe that the noise around the Great Resignation, caused primarily because of the Covid-19 crisis, virus fears, and the desire to find flexible and higher paying jobs, may indicate that employment levels were low in the US this year, but it was not the case. The US economy added 555,000 new jobs every month since December 2020, a monthly pace expected by the Survey of Professional Forecasters published earlier in 2021.
Economists believe that the job growth in 2021 may have been triggered by an unexpected high demand and low supply of labour. For instance, job openings grew by an estimated 11 million in November, but a disappointing supply was evidenced by lower levels of workforce participation. These factors together contributed to quicker nominal wage growth, with nominal wages rising above pre-Covid trends.
The labor force remains substantially smaller than it was in February 2020. Roughly one-third of the decline in labor force participation is due to aging, one-fifth due to ongoing elevated unemployment, & nearly half is…other.
Learn more: https://t.co/lcWVSTngeX pic.twitter.com/p1J1oABYsr

— Peterson Institute (@PIIE) December 6, 2021