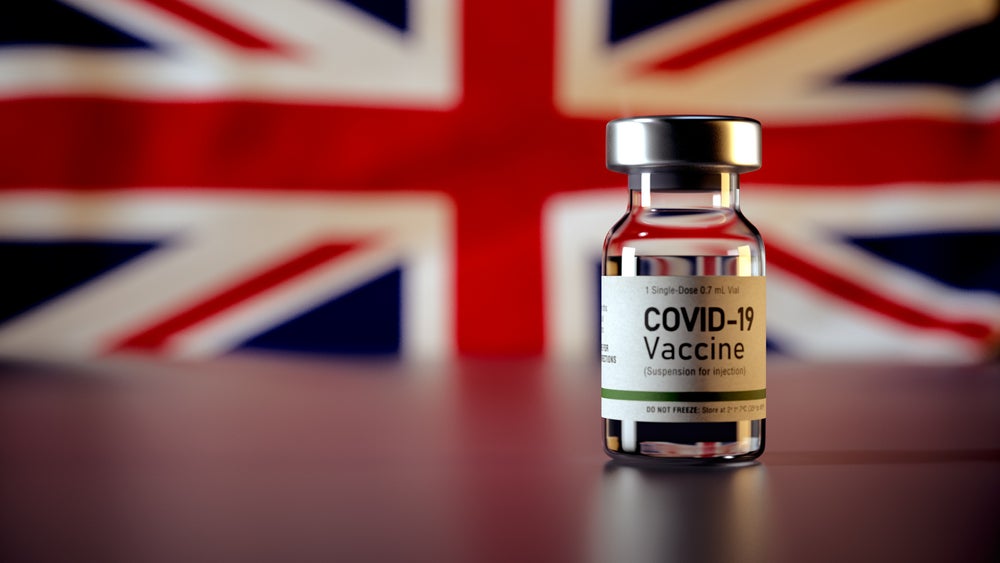 Economists believe that post-pandemic the UK economy is about to change. The upfront expenditure on vaccines is expected to reap other forms of economic innovation and recovery from the crisis.
Faisal Islam
Faisal Islam, a political and economics journalist, shared an article on the vaccine rollout being the blueprint for UK's recovery from the Covid-19 shock. Economists opine that between fiscal tensions and extension of rescue packages, Rishi Sunak, Britain's Chancellor was always going to point towards a changed economy in the upcoming budget. Vaccine rollout, in particular, is being seen as timely to recover from the crisis.
It is also being expected that the chancellor will make the argument at the Budget that the Oxford-AstraZeneca coronavirus vaccine in the UK represents a model for medium-term changes in the economy. The OxAz model will also see increased public participation, regulation, and significant state funding.
It is being speculated whether the government will spend equal sums of money at other forms of economic innovation, as it did for vaccines during the pandemic by sourcing ventilators, protective equipment, and testing technologies.
Alok Sharma's Department for Business, Energy and Industrial Strategy (BEIS) believes that the $16.2bn upfront expenditure on vaccines will bring potential benefits worth $15.2bn and $320bn, excluding wider health and social benefits.
The vaccine rollout mix of private and state, public money with university innovation, and "agile" regulation – the Budget blueprint for recovery of a changed post-pandemic, post Brexit, road to net zero UK economy… BLOG: https://t.co/4SkGODlFts

— Faisal Islam (@faisalislam) March 1, 2021
Jeanna Smialek
Jeanna Smialek, an economy and Federal Reserve reporter for the New York Times, shared the speech by Governor Lael Brainard on some preliminary financial stability lessons from the Covid-19 shock.
Smialek states that the Fed seem aware of commercial real estate (CRE) risks these days, quoting Brainard that CRE prices will decline if the pace of distressed transactions picks pace or if the pandemic leads to permanent changes in use patterns.
Lael's speech further highlighted how commercial real estate loans and commercial and industrial loans have become more vulnerable than before the Covid crisis. Similarly, net interest margins could remain low for some time. In addition, despite the fact the losses and delinquency rates on bank loans remain low, the performance could deteriorate as businesses and households are pressed to meet arrears on rents and mortgages.
Brainard believes that banks need to be strongly capitalised to protect against tightening credit conditions that could impair the recovery.
The Fed seems really attuned to CRE risks these days.

Brainard: "Commercial real estate prices are susceptible to declines if the pace of distressed transactions picks up or if the pandemic leads to permanent changes in patterns of use." https://t.co/bf5dQ2vyDw

— Jeanna Smialek (@jeannasmialek) March 1, 2021
Prof S Grossbard
Prof S Grossbard, an economist, tweeted on how to get more people to agree to get vaccinated against the Covid-19 disease. Vaccine enthusiasts maintain that the US FDA's Vaccine Advisory Committee has worked to boost public trust in coronavirus vaccines during the health crisis and should continue to do so.
According to experts, the Vaccines and Related Biological Products Advisory Committee (VRBPAC) will play a critical role in lifting public trust in vaccines and in the FDA beyond the virus crisis, particularly as more vaccines are being developed using new validated technological platforms.
In contrast to prior VRBPAC meetings for health emergencies such as Ebola and H1N1, those for Covid-19 have set a new and encouraging model in terms of frequency, timely discussions on vaccine products, and the importance of instilling vaccine confidence and public trust.
Experts also believe that early meetings to inform about vaccine development efforts, a broader representation, and real-time reviewing of data from ongoing trials, are crucial to make the committee more nimble during and after the coronavirus crisis.
behavioral economists: here is your opportunity to contribute important nudges: how to get more people to agree to get vaccinated against #covid? https://t.co/ZlXfTEBb8T

— Prof S. Grossbard founder Soc of Econ of Household (@econoflove) March 1, 2021