G-CON Manufacturing, innovator of the autonomous cleanroom POD system, provides an alternative to traditional and modular facilities for the pharmaceutical industry.
Self-contained cleanrooms for pharmaceutical facilities
POD systems are equipped with deployable, mobile and scalable cleanrooms that can be placed inside buildings. The company's flexible, self-contained PODs represents a quantum leap in the cleanroom industry.
PODs are ideal for multi-product sites, rigorous containment needs, and on demand scaling of production and laboratory space. G-CON's range of PODs provides manufacturing flexibility with its growing product portfolio.
The portfolio includes various PODs such as standard, mini, transmissible disease containment (TDC) and the megaPOD.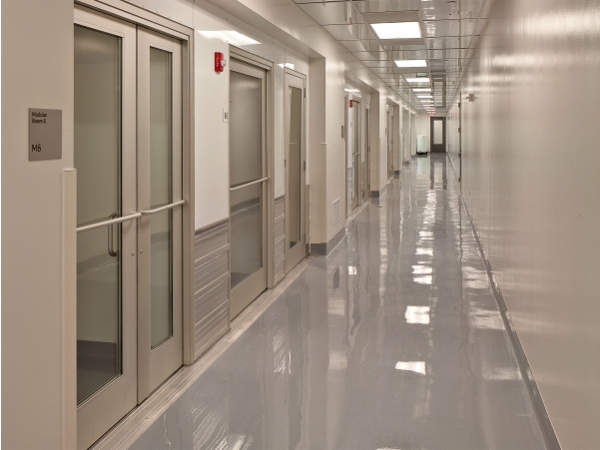 G-CON Manufacturing's POD systems are equipped with mobile and scalable cleanrooms.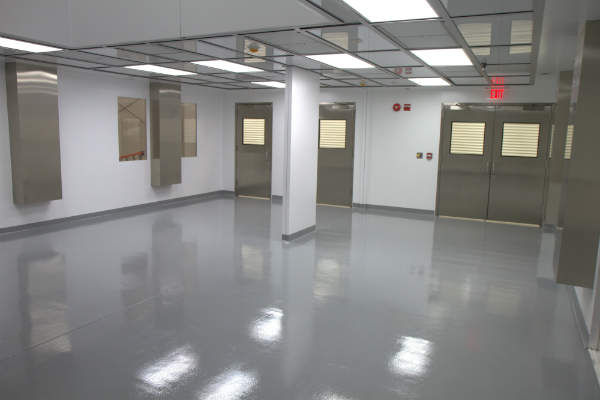 PODs are designed with a heating, ventilation and air-conditioning (HVAC) system, as well as an automatic failover to ensure continuous operation.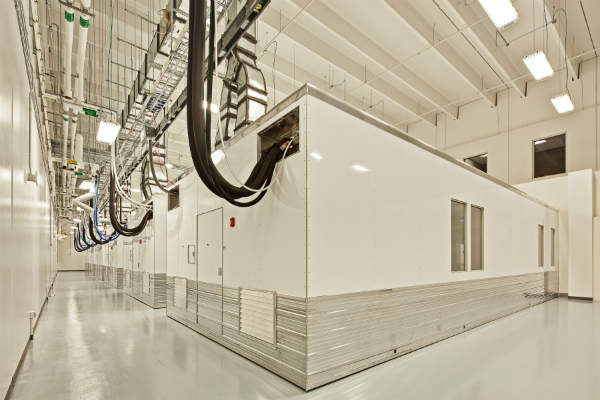 Cleanrooms can be easily decontaminated and are available in different sizes, with customisable options.
G-CON's autonomous cleanroom PODs are designed and constructed with a failsafe, heating, ventilation and air-conditioning (HVAC) systems, an automatic failover for continuous operation, as well as efficient ductwork.
Other features include a bag-in / bag-out high-efficiency particulate air (HEPA) filter system, a robust aluminum structure and drip-free quick connects for utilities.
A 'plug-and-play' option is also available, which uses integrated air bearings, an independent fire suppression system and mechanical systems, with access from warehouses possible. PODs provide comprehensive, flexible and scalable manufacturing solutions for the biopharmaceutical industry.
Monoclonal antibodies and cell-based vaccines applications
PODs can be utilised in applications that include monoclonal antibodies, cell-based vaccines, recombinant proteins, personalised medicine, gene therapy, lab infrastructure and transmissible disease containment.
PODs can be dedicated to a process step or deployed as a small volume total process containment solution, comprising glove boxes or isolators.
In addition, PODs can be easily decontaminated and used for multiple products. The systems are available in different sizes with customisable options.
Applications and services available for the system include ISO 5, ISO 8, biosafety level (BSL) 1 and 3, commissioning, factory acceptance test (FAT) and site acceptance test (SAT).
G-Con, along with collaborating A&E firms, provides PODified facility platform solutions designed to meet client requirements. The systems are constructed to ensure they can be easily relocated or repurposed for the next drug product release or alternative applications.
POD platforms for bioprocessing across multiple locations
PODs can be placed in an existing warehouse space, brown or green field site, which allows easy facility expansion or cloning of facilities in multiple locations for fast track facility build-up.
The company's rapid construction period is under 24 months. G-Con aims for lower cost per capital, scalability and uses pre-existing space.
POD platforms support a wide array of bioprocessing needs, including:
Pilot projects for small scale projects that require scalability
Pilot facility for use in multi-product and multi-tenant facilities where separate operations are essential
Scale up, designed for projects that are experiencing successful growth
Full-size commercial, which supports processes and results in hundreds of millions of doses of therapeutics every year
Retrofit, which can transform existing warehouse spaces or other non-classified space into a good manufacturing practice (GMP) quality production area
Energy efficient and VHP decontamination systems
The POD system is designed to be mobile, and is equipped with air bearings and crane 'pick-points' for easy transportation and installation.
PODs can easily be re-commissioned for different projects or applications. The aluminium construction ensures the system has a corrosion-free operating life.
Quick turnover between campaigns and swift decontamination in the event of a containment issue is possible through vaporised hydrogen peroxide (VHP) decontamination and other gassing strategies. PODs are energy efficient by re-utilising conditioned air from clean space.
G-Con designs and constructs multiple PODs, with installations at reference sites such as Caliber Biotherapeutics in Bryan, Texas, US.