Imgrad provides cleanrooms that control the generation, collection and retention of contaminating particulates in pharmaceutical manufacturing.
The company offers cleanroom walls, cladding, doors and glazing that meet the requirements of aseptic production. Parameters such as temperature, humidity, noise, air pressure and lighting can be controlled.
Imgrad ensures that clients in the pharmaceutical, electric power, chemical and food industries receive high-quality cleanroom production. Systems can be installed in facilities such as medical facilities, laboratories and printing lines.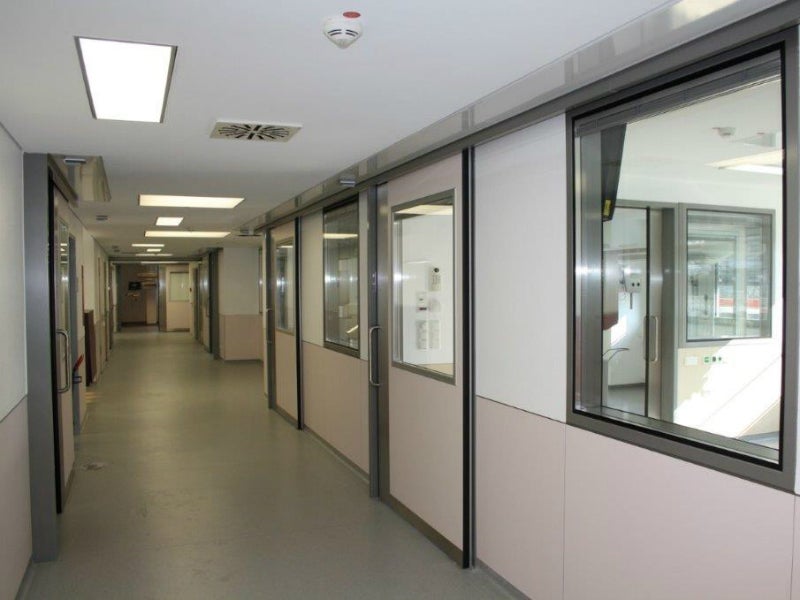 Imgrad designs 45mm-thick cleanroom walls and cladding.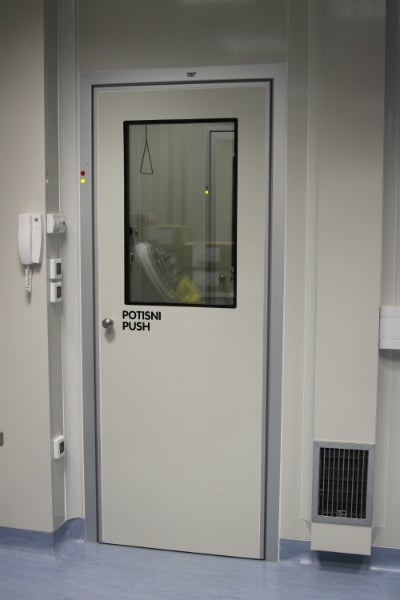 The company's cleanroom flooring is made from epoxy or polyvinyl chloride (PVC).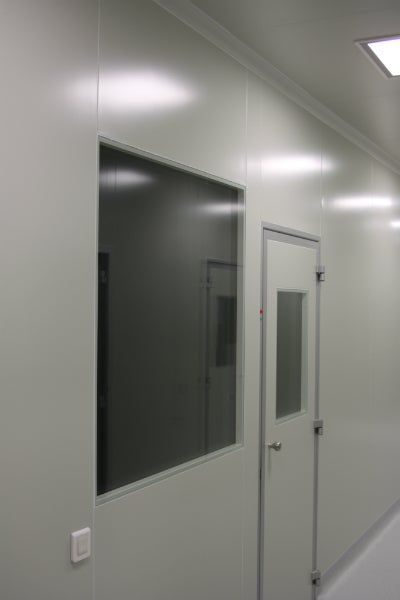 Imgrad's standalone glazing units are sealed securely between two cleanroom walls.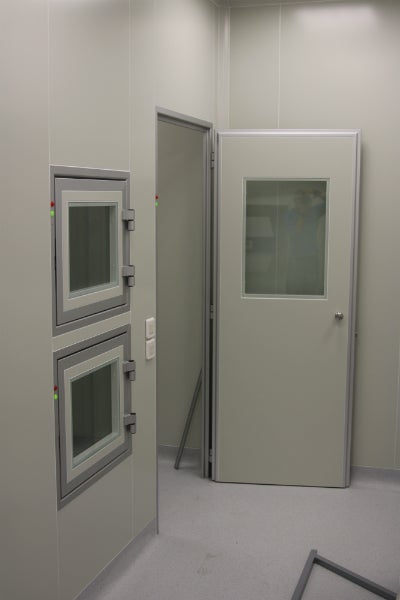 The firm's air-tight aluminium doors comprise a magnet seal and three pivot bushes.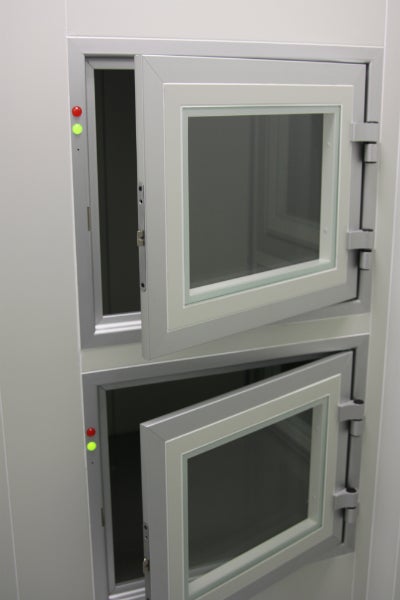 Imgrad uses a network of technicians, engineers and electricians to install cleanroom units.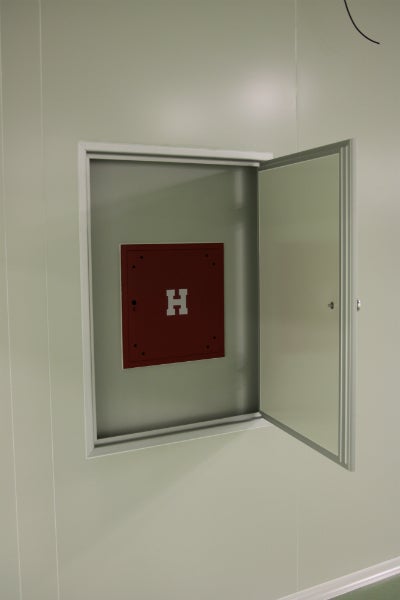 Cleanrooms are suitable for manufacturing in the medical, chemical and power industries.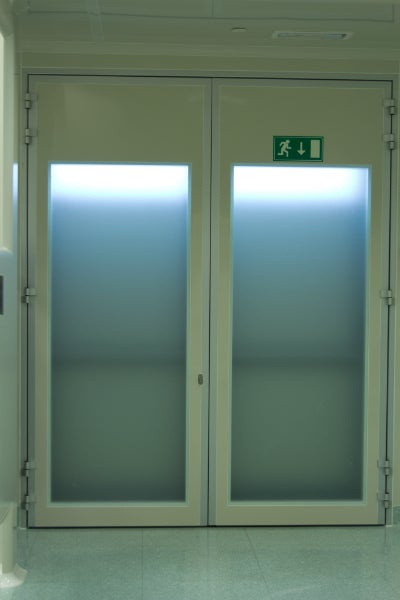 The entrance can include one or two doors that hermetically seal.
Designing and manufacturing services for medical cleanrooms
IMGRAD CR is Imgrad's design and manufacturing service for turnkey cleanroom spaces. Rooms are built according to good manufacturing practice (GMP) standards, allowing the company to meet the required principles and guidelines of pharmaceutical production.
The company works closely with clients to find the most suitable materials and design. Considerations are made for elements such as the activity that will take place in the cleanroom, the technology that will be installed, the types of products that will be made, and the personnel that will be using the space.
Using this information, Imgrad designs details such as lobby areas, utility rooms, material barriers and air-conditioning ducts in partnership with a network of technicians, architects, engineers and electricians. This ensures the optimial development of room dimensions, air-conditioning and heavy or light electrical work.
GMP cleanrooms feature state-of-the-art technologies that provide consistent quality control. Their freestanding, static-safe modular panels have airtight doors that can be made from a combination of different materials.
Modular cleanroom walls and cladding
Imgrad provides panels and cleanroom coverings insulated with rockwool or gypsum-cardboard sheets. These 45mm-thick coverings are designed to be easily dismantled and reassembled for increased flexibility.
The panels are made from rounded-edge sheets that are installed with an electric channel. Cold and hot water pipes provide temperature control, while a polyurethane elastomer sealant creates an air-tight connection.
Imgrad's modular cleanroom walls can be made using aluminium, high-pressure laminate (HPL), plaster, Corian board or inox sheet metal. The materials can be zinc-coated and have anti-bactericidal properties.
Walkable ceiling system for cleanrooms
Imgrad produces 52mm-thick walkable ceiling systems for cleanroom spaces.
The easy-to-clean surface can be made from aluminium, inox sheet metal or zinc-coated sheet metal. It is filled with rockwool to provide insulation.
Panels are constructed by format cutting, sandwich panel glueing and sheet metal bending, which create a durable structure. Sealed with polyurethane elastomer, the ceilings are manufactured in an aseptic production area.
Hermetic cleanroom doors for pharmaceutical manufacturing facilities
Imgrad provides air-tight doors for cleanroom areas. These 45mm-thick entryways are made using rockwool and polyurethane elastomer sealant.
One or two-wing doors are available, featuring glazing, a ventilation grill, a four-spot self-closing interlocking mechanism and stainless-steel handles. The doors seal using magnets and are supported by three pivot bushes.
An automatic, hermetic sliding door is also available.
Glazing panels for cleanroom doors and walls
Imgrad produces double-glazed panels for installation in cleanroom doors or walls.
These 45mm-thick panels comprise laminated or toughened glass that can be built into a panel or installed as a standalone floor-to-ceiling unit. Silica gel prevents the glass from fogging, while the panel is secured using polyurethane elastomer.
The panel frame features hermetic aluminium seals that can be easily disassembled when required.
Durable cleanroom epoxy or PVC flooring
Imgrad's cleanroom facilities include hard-wearing epoxy or polyvinyl chloride (PVC) flooring.
The edges are rounded at the corners to form an easy-to-clean surface, while the joints are firmly sealed.
The flooring can be made from an anti-static material to reduce the risk of explosion and it features grounded railing and finishes. Rubberised flooring is available for applications requiring soundproof insulation.
About Imgrad
Imgrad aims to become a leading innovative provider of cleanroom services and products, offering comprehensive production solutions that meet client requirements.
Imgrad plans to expand its scope of operation internationally, starting within the EU market.