ESS specialises in asset care performance management and improvement. We can unlock your productive capacity and improve your overall operational performance by implementing systematically lasting improvements that give you an improved competitive position, regulatory compliance and peace of mind.
Our customers are leaders in industries as diverse as manufacturing, pharmaceutical, food and beverage, chemical and plastics, oil and gas, transport, utilities and electronics.
Pharmaceutical asset maintenance consultancy services
Maintenance and engineering asset management can improve equipment up-time and profitability, and ensure the long-term competitiveness of your business. We offer a range of consultancy services, ranging from asset care evaluations to maintenance strategy development, and conditioning-based maintenance (CBM) services to spare parts evaluations and resilience studies.
Our asset maintenance consultancy services include: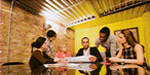 ESS provides pharmaceutical asset maintenance consultancy services, which can improve profitability and ensure long-term competitiveness.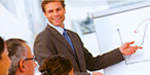 Our pharmaceutical asset management training courses are designed to be interactive; they offer professionals the chance to network.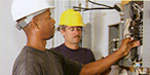 Our resource outsourcing service allows us to provide interim or permanent managers and technicians quickly and cost-effectively.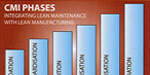 Continuous maintenance improvement and condition-based maintenance enable pharmaceutical companies to reduce cost and maintain efficiency.
Asset management evaluations
Resilience studies
Out-sourced maintenance
Maintenance evaluation
Maintenance strategy development
Spare parts evaluation
CBM
Single minute exchange of die (SMED)
F gas and ozone-depleting substances (ODS) regulation compliance
Pharmaceutical engineering asset management / maintenance training
Our maintenance and engineering courses are designed to be interactive, with group discussions, exercises and case studies. Delegates are drawn together from a range of industries and given a unique opportunity to network and share experiences.
We offer a range of public and in-house courses, including:
Maintenance Auditing and Benchmarking
Reliability Improvement
Root Cause Analysis (RCA)
Failure Mode Effects and Criticality Analysis (FMECA)
Condition-Based Maintenance (CBM)
Maintenance Strategy
Overall Equipment Effectiveness (OEE)
PAS 55 (The International Benchmark for Optimal Management of Assets)
Preventive Maintenance (PM)
Maintenance Planning and Scheduling
Shutdown Planning / Effective Turnaround Management
Criticality in Asset Management
Excellence in Spare Parts Inventory Management
Pharmaceutical resource outsourcing
We have an extensive resource supply database that allows us to provide interim or permanent managers and technicians quickly, painlessly and cost-effectively.
Our team is designed and managed specifically to suit each customer's needs and, if required, can remain at a facility on a long-term basis. Our personnel operate as service providers dependent on delivering total flexibility and control in an effective and efficient service.
Continuous maintenance improvement in the pharmaceutical industry
In recent years manufacturing processes have been under scrutiny. Every production process is examined to see where it can be modernised, maximised and optimised to ensure highest possible yield at lowest possible cost.
ESS's continuous maintenance improvement (CMI) service helps companies reduce cost and maintain efficiency. Effective asset management ensures that equipment is always available and reliable to meet the demands of the market place. CMI is especially useful in highly regulated industries such as the pharmaceutical industry.
Condition-based maintenance in the pharmaceutical industry
CBM ensures that maintenance is performed on the right equipment at the right time. The ESS CBM team will work with you to identify where CBM can add value to your maintenance programme. You can then either carry out the condition monitoring programme with your own staff or ESS can assist you in developing a CBM programme – either way you can be sure that you are not over-maintaining your critical equipment, because it is telling you when it needs to be maintained.