Fluctuating market conditions are no doubt a challenge to your business, leading you to evaluate strategies for staying competitive and increasing quality, while minimising costs. The largest scientific companies in the world depend on Kelly every day. We are the world's most recognised provider of scientific talent, and the customised workforce solutions we bring withstand the rigorous tests of the marketplace.
We do it by collaborating with you, architecting a solution based upon both your goals and our expertise in workforce planning methodologies. Our suite of solutions range from the traditional and tactical, to the strategic and outcome-based, all while providing the flexible talent supply chain that will impact your bottom line.
In the life sciences industry, traditional jobs are evolving due to necessary skills being required, with the integration of the latest know-how.
Meanwhile, STEM talent is falling globally and R&D costs have risen by 50% in the past ten years.
Any organization working in life sciences is provided with a competitive edge through our services, drawing on extensive experience of the industry to find talented specialists in their field for any job. We are the only supplier of scientific talent from up-and-coming lab assistants right up to chief scientist level.
Kelly Services provides staffing solutions for some of the world's largest companies, with a particular specialisation in life sciences.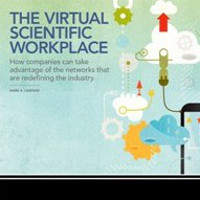 Recruitment of scientists is carried out by a team of scientists with HR experience.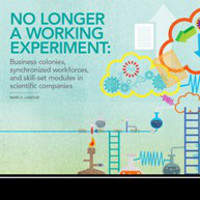 Scientific organisations are given help in recruiting, training and retaining qualified scientists, technicians, admin and management personnel.
Our clients are include 90% of the world's top 20 firms in the pharmaceutical industry, and provide services for 89% of all Fortune 500® pharmaceutical, biotech, and medical device firms.
Kelly Scientific is ranked the second largest scientific provider worldwide.
Global talent supply chain of scientists
Access to a qualified and flexible workforce is the foundation for a truly competitive edge as the scientific workplace transforms. Partnering with Kelly provides you collaboration with talent experts who advise you on how to engage scientific professionals, from entry-level to PhD, who are ready to help you reach your goals.
Disciplines include:
Human clinical trials
Scientific R&D
Quality control, quality assurance
Pre-clinical / clinical / medical laboratory
Production / bioprocessing manufacturing
Our metrics-driven Kelly approach matches the right candidate with your specific skills requirements. Our solutions emphasise close integration with our customers in an analytical approach to address your variable workforce planning needs. Whatever your specifications, our professionals are ready to consult with you on a customized solution
Recruitment specialist for life sciences
Through our disciplined process and innovative sourcing methods, we achieve a robust supply chain that can be flexibly modularized into your global workforce strategy. We engage the scientific community at multiple levels and entry points. Our talent acquisition experts work under your direction to ensure the right fit through matching skills, experience, and knowledge of your professional culture.
Kelly is not limited by geographic borders, therefore our clients aren't restricted by boundaries either. Our worldwide scope means we have the ability to connect you with talent around the corner or around the globe. So whether you are looking for that one expert or need us to manage a complete recruitment campaign, Kelly will integrate workforce methodologies with your business process for efficient workforce solutions.
We have a long track-record of helping scientists and companies positively collaborate wherever clinical research or science overlaps with business.
Our expertise includes:
Biotechnology
Chemical / industrial
Clinical research
Diagnostic / medical laboratory
Environmental / health and safety
Food / beverage
Healthcare/ hospital
Medical device
Petrochemical / energy
Pharmaceutical