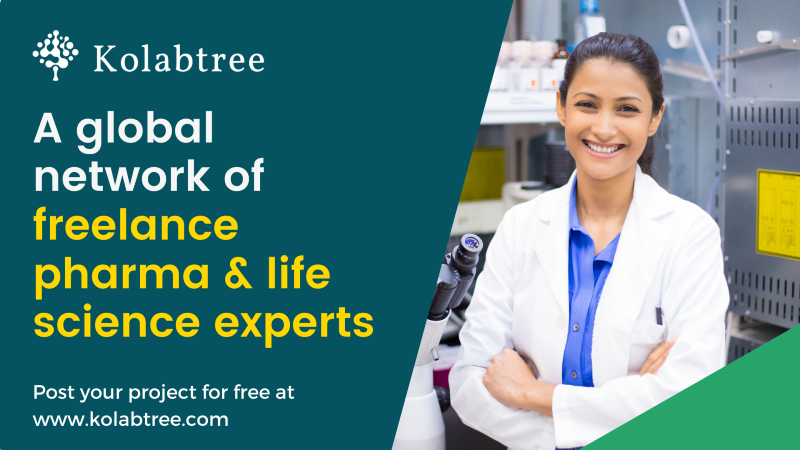 Kolabtree connects businesses to freelance pharmaceutical consultants from all over the world.
We connect businesses to qualified, trusted specialists in industries from healthcare and pharma to engineering and manufacturing.
Our freelancers are vetted subject matter experts who offer support with research, product development, writing and data analysis.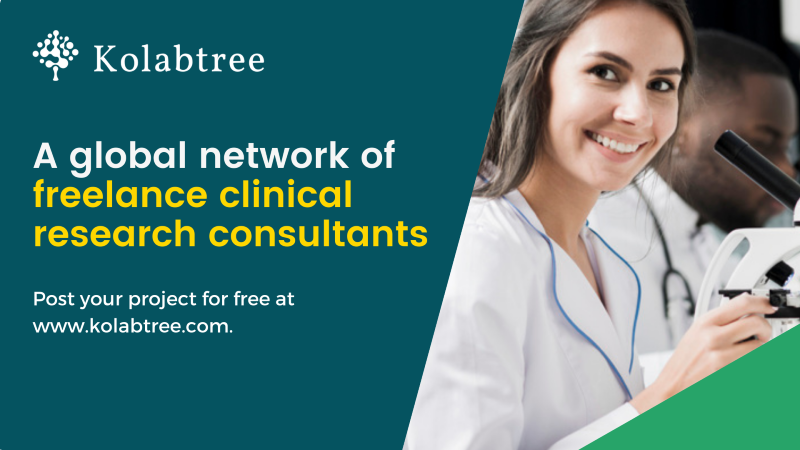 https://www.kolabtree.com/find-an-expert/subject/Medicine/clinical-research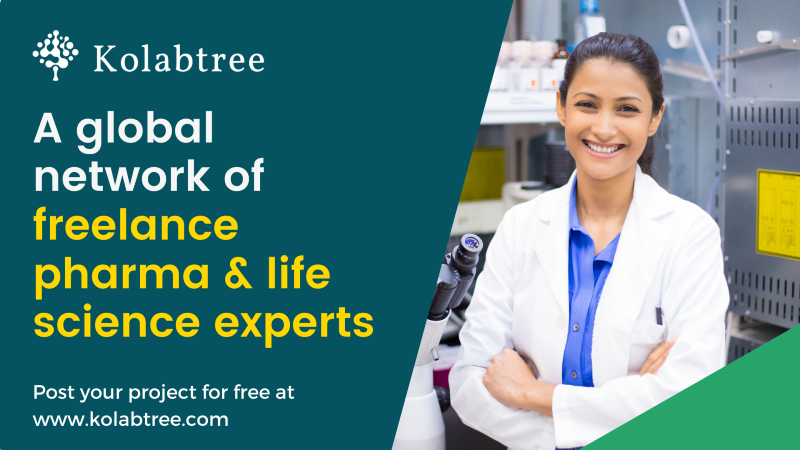 https://www.kolabtree.com/find-an-expert/subject/pharmaceuticals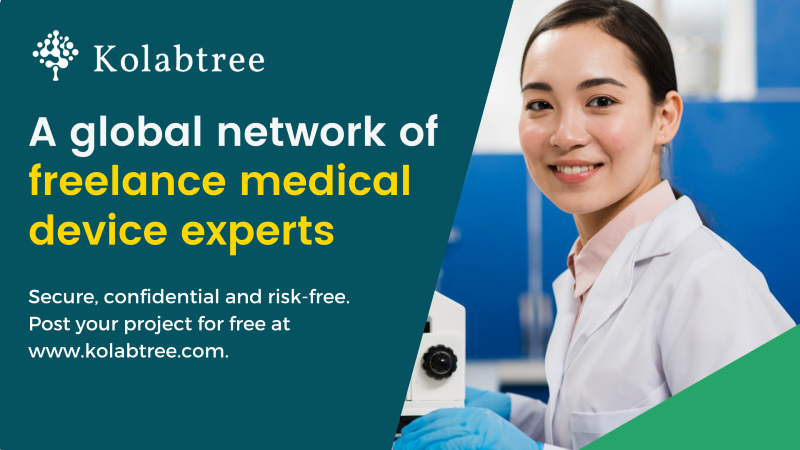 https://www.kolabtree.com/find-an-expert/subject/medical-device
Pharmaceutical organisations use Kolabtree to access the best talent for assistance with clinical trials, the Food and Drug Administration (FDA) and other regulatory approvals, medical writing, formulating new products, and statistical analysis.
Hiring remote experts on demand is a cost-effective way to up-staff and supplement your in-house workforce without compromising on quality.
On Kolabtree, you have full access to experts upfront and can contact them directly, without any retainer fees, which sets us apart from traditional consulting agencies.
Freelance pharmaceutical consultants
With rich experience in the world's largest pharmaceutical companies and research laboratories, Kolabtree's experts offer deep insights that can help you meet your business objectives.
Product formulation experts
Our freelance formulation chemists can support the development of all kinds of pharmaceutical and nutraceutical products, including health beverages, cosmetics and cannabinoid (CBD) products.
Whether you are looking to develop a new product, improve an existing product, or scale your business, our experts can help.
Bioinformatics consultants
Our bioinformatics consultants can develop analytical methodologies, analyse genome sequencing data and use computational tools to extract meaningful insights from your research.
Work with experts in BLAST, EMBOSS and other specialist tools.
Freelance biostatisticians
Analysing and interpreting clinical trial data accurately, conducting meta-analyses and verifying research data before publication are just some of the services our medical statisticians offer.
You can request for expertise in specific tools such as R, STATA and SPSS.
Medical writers
Kolabtree's experts have written, edited and reviewed FDA submissions, New Drug Applications (NDAs) and supplementary New Drug Applications (sNDAs), Chemistry and Manufacturing Control (CMC) sections, Investigational Medicinal Product Dossier (IMPDs), clinical trial protocols, National Institutes of Health (NIH) grants and other regulatory documents.
Save precious time and energy by outsourcing your medical writing.
Benefits of hiring freelance pharmaceutical experts
Remote freelancers can reduce pharma server message block (SMB) workloads by taking time-consuming tasks off their hands.
With access to on-demand experts, pharma and MedTech organisations can prevent strain in terms of monetary and talent resources.
Hiring remote freelancers also means there is no geographical restriction, so pharma recruiters can cast their nets wider to access the best talent.
Kolabtree takes extra steps to ensure that the end-to-end process on the platform is risk-free, secure and confidential.
How Kolabtree works
Search for an expert by subject area, service, or country, and contact them directly for quotes. Alternatively, post your project for free, and we'll help find the right expert for your project.
Whatever route you choose, posting a project and contacting a freelancer for a quote is free.
Once you post a project, you will receive proposals from interested experts. You can interview freelancers and openly discuss your requirements before choosing the best fit.
You can also sign non-disclosure agreements and custom agreements for added confidentiality. You are always in control of the privacy of your project. Payments are easy and flexible: you can choose to pay per project, per milestone or by the hour.
Kolabtree's mission is to make scientific expertise available to all. Use Kolabtree to build a team of specialists that you can access at any time, anywhere.