Proceedix is a platform that allows the management of pharmaceutical enterprise procedures, work instructions and inspections in an easy, paperless way.
We change the way your operators execute work: anytime, anywhere, on smartphones, tablets and smart glasses. With offices in New York and Ghent, Proceedix helps Fortune 500 companies in the manufacturing and life sciences industries with the digital transformation of their operations.
Easily define and manage all checklists and work instructions
On the Proceedix paperless management platform, organisations can create and manage inspection and instruction workflows in a production area, in a lab and in internal and external field services.
Through a graphical editor, business experts transform work instructions, checklists and standard operating procedures (SOPs) in a step-by-step workflow. Any work instruction document or inspection form that operators, quality inspectors or technicians frequently use at work can be made paperless by Proceedix.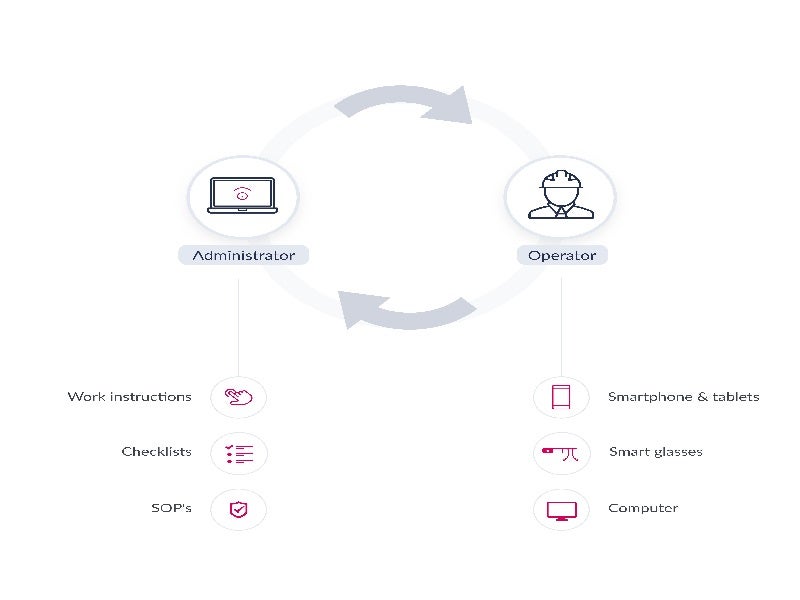 The Proceedix platform lets you create and manage inspection and instruction workflows in any setting.
Proceedix is device-agnostic and allows you to execute any workflow on a mobile device or hands-free.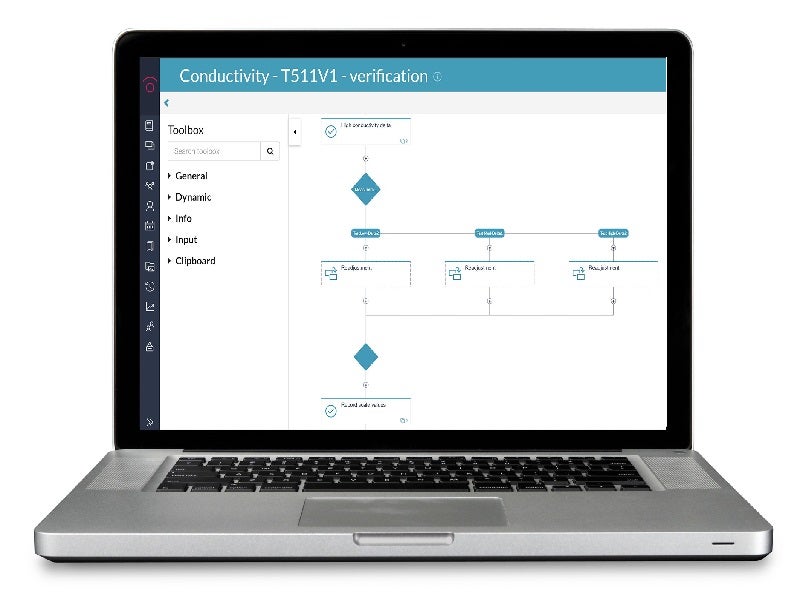 Proceedix specifies each task of an instruction or inspection and logs details whenever a workflow is performed.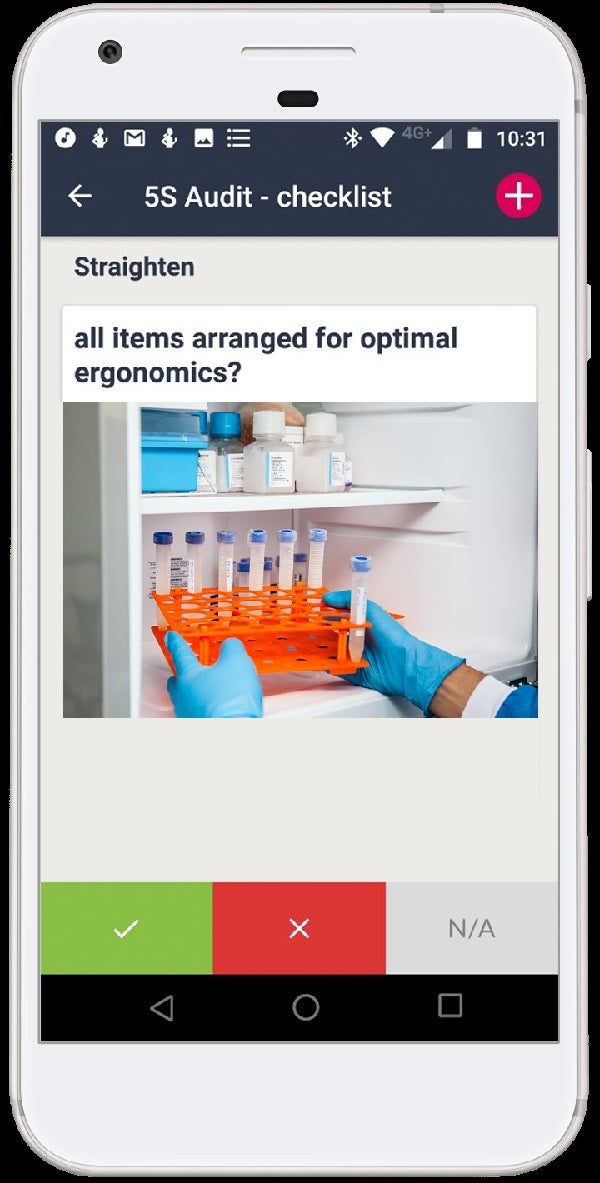 Proceedix instructions and inspections can be executed with any Windows, Android or iOS ATEX device.
Mobile, paperless workflow management
Proceedix is device-agnostic and makes it possible to execute any workflow on a mobile device or hands-free with wearable technology. After defining a workflow on the Proceedix platform, you authorise operators, technicians and inspectors to execute them on a wide range of mobile and wearable devices: iOS, Android and Windows tablets, smartphones, computers and smart glasses.
All instruction and inspection management details, provided by both the device and the person at work, are automatically logged in a unique, paperless execution file. The execution logs are available for analysis through a business intelligence platform and can be automatically integrated with ERP, EBR, MES, LIMS, QMS or other backend systems.
The first visual below illustrates how the Proceedix platform works.
Challenges of the life sciences industry
The life sciences industry is heavily regulated and therefore intensely focused on meeting compliance requirements and on managing process and product quality and safety risks.
In order to ensure things are done right the first time, thousands of standard operating procedures and work instructions are created, rigorously maintained and distributed throughout the organisation. Many of these documents provide a step-by-step description of how a process or activity should be done.
Unfortunately, documents are fine for reading at a desk, but hardly usable while working. These documents are therefore mostly used for upfront training and knowledge documentation in general. However, at work on the shop floor or in a lab, no one really knows whether work instructions were truly followed as there is no execution trace.
In order to ensure things have been done right, hundreds of checklists are created and regularly filled in during inspections. Many checklists are still paper or PDF-based and generate quite some non-value-added administration.
Traditional inspection forms, whether paper-based or digital, are hard to use while doing a job that requires you to use both hands. Moreover, checklists are a passive registration of what's good and what's not. They do not provide an adequate solution for how to escalate issues effectively and to ensure that they get solved.
Our paperless management solution
Proceedix is a digital inspection and instruction workflow management platform. The core of our system is not a form but a workflow specifying each task of an instruction or inspection and indicating how it should be done right. Each time a workflow is performed, all details are logged in a unique execution.
Proceedix Enterprise can be provided as a company-private software-as-a-service (SaaS) on the client's Azure (Microsoft) Cloud. This configuration can be implemented with Active Directory integration and single sign-on (SSO) through the client's authentication mechanism.
The Proceedix private enterprise configuration has been SOC2-audited to give proof of the highest security and quality standards. This Proceedix enterprise configuration is the basis for a good automated manufacturing practice (GAMP) validation for specific good practice (GxP) use cases.
The Proceedix platform has various features specifically designed to cope with typical instruction and inspection execution requirements in the life sciences industry.
Typical use cases for the life sciences and pharmaceutical industries are:
Line cleaning and changeover instructions
Lab inspections (eg 5S)
Lab equipment calibration inspections and instructions
Hands-free research and development (R&D) protocol execution with smart glasses
Sample collection and processing instructions
Periodical asset inspections
Safety audits and non-conformity capturing
Dedicated features
Conditional workflow paths
Workflow editor functionality that allows you to determine which specific tasks the operator should do or inspect, depending on the situation at hand.
Integration API
Module enabling bi-directional connection of Proceedix with ERP/MES/LIMS/CMMS and QMS.
CFR 21 Part 11
Proceedix can provide a solution for FDA-compliant signature of execution results.
Workflow execution with smart glasses
Instructions and inspections can be executed entirely hands-free with our Proceedix application on Assisted Reality smart glasses like Google Glass EE2, Iristick smart glasses, the Realwear HMT-1 and the Vuzix M300/M400.
Issue escalation mechanism
Workflow mechanism enabling the operator or inspector to escalate an issue to the right team in one click, with full execution traceability of the action execution itself.
Workflow execution with ATEX devices where needed
Proceedix instructions and inspections can be executed with any Windows, Android or iOS ATEX device.
IoT card
Workflow feature to display smart sensor information in any task of an instruction or inspection. This feature also allows to connect to any type of web service from within a workflow execution.