Quality Executive Partners (QxP) is a globally recognised management consulting firm, which provides virtual reality educational platforms, with a focus on sterile manufacturing and microbiology.
Our team members are thought leaders within their unique areas of expertise and bring real-world senior leadership experience within pharmaceutical quality, engineering, validation, laboratory and operations.
The depth and breadth of practical knowledge demonstrated by our technical and compliance experts and executed with our "Teach and Do" model immediately opens doors to learning within our clients' organisations.
Virtual reality educational platforms and interactive experiences with technical courses
Virtuosi® is a one-of-its-kind pharmaceutical industry educational platform, which combines the innovative technology of virtual reality with unprecedented industry technical content.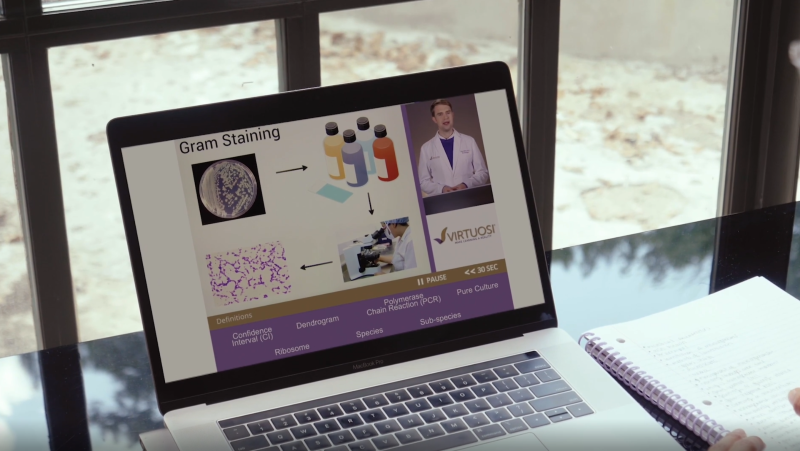 Cloud-based on-demand Episodes are broken into multiple two-to-ten minute segments to fit into your busy schedule.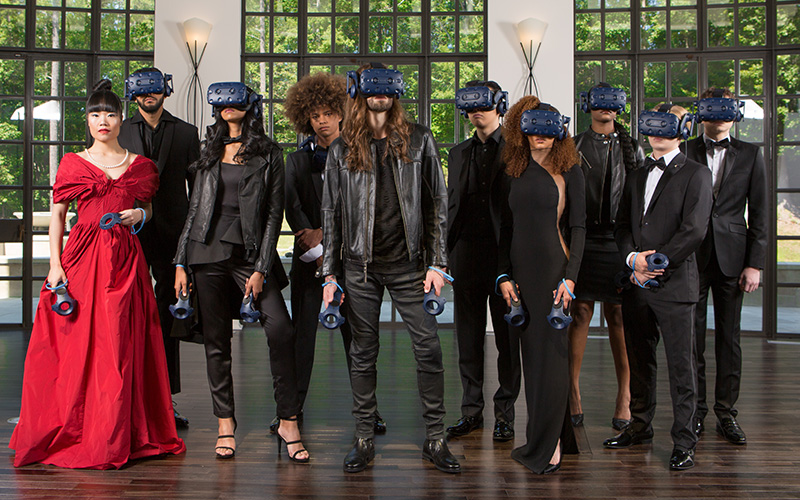 The workforce of the future is here today allowing clients to engage and build their most important assets.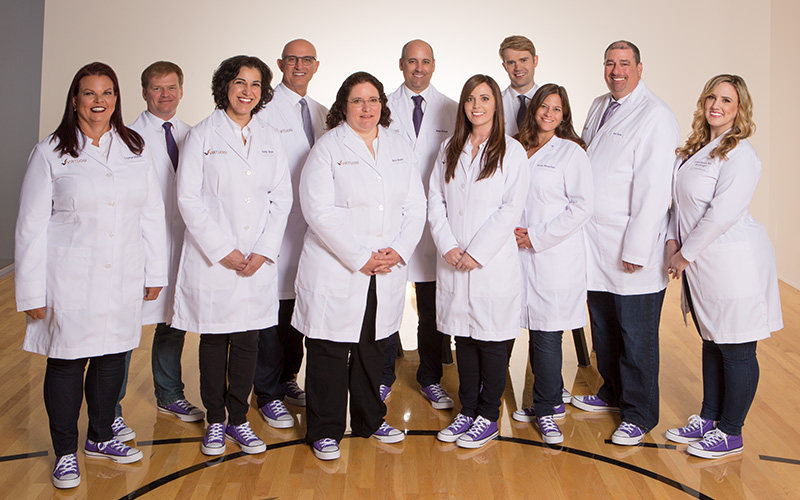 Virtuosi Series One is the culmination of over two years of development by a team of more than 25 leading industry experts.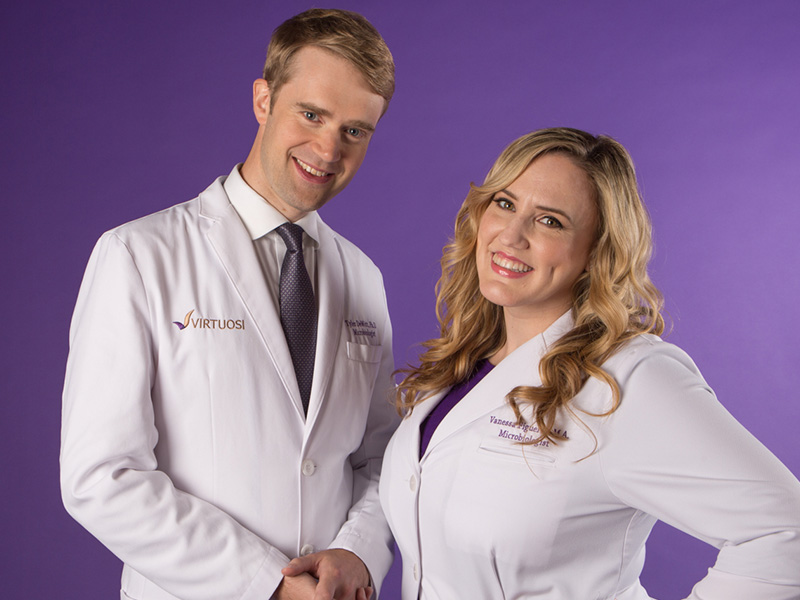 Courses in English are led by Vanessa Figueroa, executive director of microbiology and Tyler DeWitt, PhD, executive director of innovation for QxP.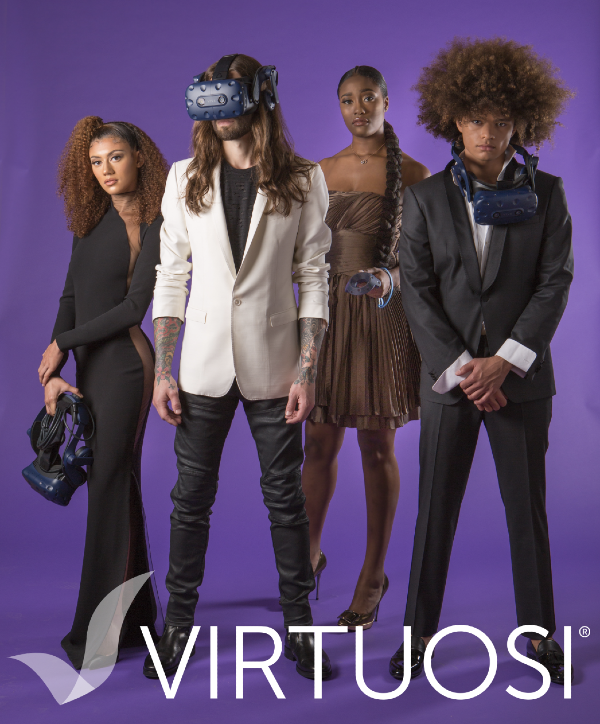 Experience high-quality technical content compiled by industry experts with hands-on learning in an interactive virtual reality environment.
In the first series, Sterile Products Manufacturing and Microbiology, Virtuosi provides an off-the-shelf, integrated, interactive and immersive learning experience that suits the specific needs of adult learners in today's pharmaceutical workforce.
The Virtuosi educational platform consists of technical courses and virtual reality interactive experiences, which are organised into a comprehensive series of topics spanning the foundational science and conventional practices required of pharmaceutical manufacturers. The first series focused on sterile product manufacturing and microbiology laboratory operations encompasses 31 educational modules, called Episodes, and 18 accompanying Virtual Reality Interactive Experiences, providing 80 total hours of self-paced instruction on demand.
Episodes, organised into comprehensive curricula, are customisable to the needs of the learner and progressive in technical difficulty to build knowledge and skill. Each Episode, designed with clear learning objectives, is based upon our expansive view of the topics and understanding of the critical learning parameters necessary to develop deep understanding, practical skill and confidence in performance.
Within the Virtual Reality Interactive Experiences, learners can apply their knowledge, experience success, and build skills to defined proficiency levels.
Innovative virtual reality educational platforms
Virtual reality is an ideal platform for learning.
It is optimised for user engagement due to the high interactivity levels throughout all immersive experiences and constant auditory, visual and kinaesthetic stimuli, a key differentiator from any other learning system, approach or application currently available.
Studies have shown that interactive, immersive virtual reality substantially improves learning and knowledge recall as these interactions and experiences utilise the brain's instinctual capability to encode and store spatial and visual inputs more efficiently.
The technology leverages the idea of embodied cognition – the concept that our ability to rationalise processes is dependent on our physical experiences. Embed learning in the long-term memory centres of the brain drives enduring understanding and influences skills and behaviours exhibited on the job.
Virtual reality has become recognised as an essential tool for employee education and training due to the technology's ability to provide users with realistic learning environments and the opportunity to make risk-free mistakes.
A unique aspect of the Virtuosi experience is that it provides a safe space for mistakes, removing the potential for embarrassment and fear of being wrong, as well as individual and private real-time virtual coaching, unique to actions within the virtual environment. Experiencing failure, and learning from it, engages learning that embeds a more comprehensive understanding of the task at hand.
Virtual reality educational platforms in the pharmaceutical industry
Ideally, pharmaceutical staff should learn the underlying science so that they can understand any aseptic processing line and how concepts, such as airflow, may affect product quality for example.
For many years and across many different pharmaceutical companies and geographies, we have seen human error rates consistently in the low 40% range, with some studies indicating as much as 80% of all deviations, once drilled down, are rooted in human error or human-related lack of understanding.
Beyond the "how": learn and apply the "why"
Traditional approaches to training consist of "How". That is, reading Standard Operating Procedures, manuals, presentations, videos or computer courses, but these rote learning models all fail to continually deliver engaging content with relevant experiential learning opportunities and the underlying principles of "Why".
It is understanding "Why" that empowers critical thinking and enhances the ability to identify, anticipate and correct issues. Knowledge of the underlying reasoning behind proper techniques and behaviours drives long-term retention of desired concepts, ultimately increasing the likelihood of adherence to the standard operating procedure (SOP) and good manufacturing practice (GMP) standards.
The combination of educational content focused on "Why", as well as virtual reality experiential learning is revolutionising the life sciences training industry and will have a profound impact on our employees, our businesses, and patients.
Virtual reality-enabled solutions to support growth
Virtuosi is first and foremost a business solution, designed to support top-line and bottom-line growth. The benefits of Virtuosi are vast, including reduced time to competency and error rates, and enhanced operator efficiency.
How Virtuosi can impact your business:
Reinforce the "Why" and "How" by integrating foundational and complex topics into physical practice, creating a consistent body of knowledge across broad organisational matrices
Reduction of human error leading to batch rejections and deviations; reducing direct costs for lost time and materials, indirect costs in the labour necessary to investigate and correct them, as well as equipment downtime and lost production opportunity
Support of organisational scale-up and growth where time to competency is critical
Create a personalised on-demand learning environment that allows the learner to take control of their growth and development
Limit and protect the operational environment allowing for reduced equipment use for training and risks of environmental contamination
Standardise expectations across an enterprise and allow for self-inspection of operational practices aiding in continuous improvement
Promote education as desirable, fun and important