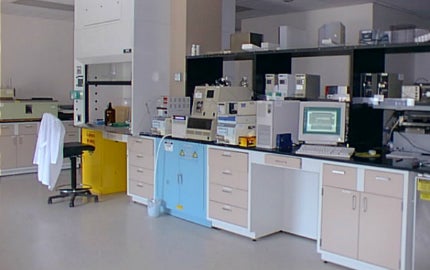 SafeBridge consists of a unique team of occupational and environmental toxicologists, industrial hygienists and safety and environmental professionals with extensive experience throughout the pharmaceutical and biotechnology industries.
We provide professional occupational health, safety and environmental consulting services and analytical support to our 650+ client base globally, out of our North American, and European offices.
SafeBridge staff and facilities include board certified PhD toxicologists, board certified industrial and occupational hygienists and an AIHA accredited industrial hygiene laboratory for analysing samples and developing analytical methods.
Safe handling of (bio)pharmaceutical substances
It all starts with the hazard. SafeBridge's unparalleled toxicology team evaluate on average more than one molecule a day, helping clients understand the hazardous nature of what they are handling.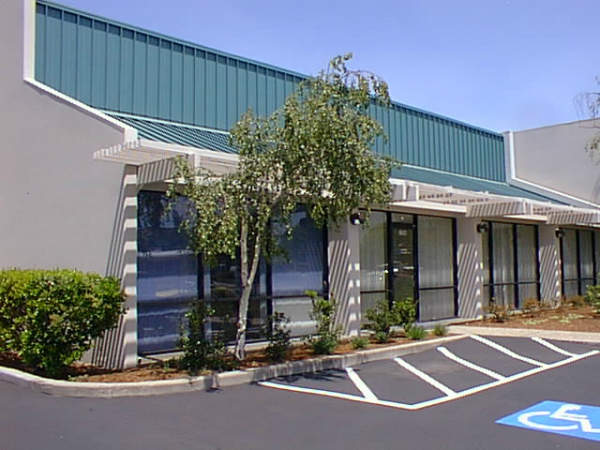 SafeBridge has an international reputation for providing comprehensive risk management services for pharmaceutical and biotechnology firms.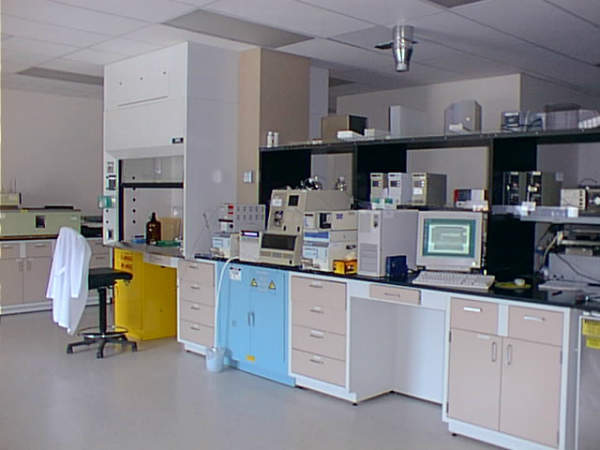 SafeBridge has an American Industrial Hygiene Association (AIHA) accredited laboratory offering a portfolio of validated IH methods and new method development.

SafeBridge has an unrivalled international reputation for providing comprehensive risk management services for pharmaceutical and biotechnology firms.
Working with our industry experts and industrial hygienists, clients are able to design and equip facilities that are suitable for handling potent pharmaceutical compounds. With experts in chemical and pharmaceutical processes, SafeBridge can help companies make investment decisions that are based on a systematic approach and communicate what needs to be done at all company levels.
Clients can be assured of comprehensive solutions through integrated services, with support provided by expert industry insiders in toxicology, industrial hygiene, analytical chemistry and occupational medicine.
Science-based solutions for science-based industries
SafeBridge has developed an unrivalled reputation in the pharmaceutical industry as a leader of advanced worker protection programmes for potent drug handling. We maintain this reputation through systematic and scientific application of the 'potent compound safety triangle': toxicology, analytical chemistry, and industrial / occupational hygiene.
Our toxicology group develops hazard ratings for (bio)pharmaceutical compounds, including occupational exposure limits (OELs), occupational health categorisations (OHCs) for early stage compounds, acceptable daily exposure levels (ADEs), permissible daily exposure levels (PDEs) for assisting product quality objectives and other related hazard assessments.
Facility features and engineering controls
SafeBridge works with clients and uses hazard and process information to help companies design facilities that are suitable for handling potent compounds and to equip them with pharmaceutical processing equipment that is contained for higher risk activities or fitted with control equipment such as ventilation control for lower risk activities.
SafeBridge has unique experience, combined with an unparalleled amount of containment and control performance air monitoring data, that can be used to help clients make robust facility design decisions.
Industrial hygiene management solutions
SafeBridge's industrial hygienists take client hazard information, process information, monitoring information, company information and other information to understand true exposure potential and to support client risk assessment and risk management obligations.
SafeBridge believes in giving straightforward, scientific and practical advice to support client wider commercial objectives.
Equipment containment performance testing and worker exposure assessments
Building potent compound facilities is more capital intensive than traditional pharmaceutical facilities.
It would therefore be good to know if capital invested in potent compound facilities is money well spent. SafeBridge board-certified industrial (occupational) hygienists routinely conduct exposure monitoring work to demonstrate that design containment objectives have been met, that containment equipment vendor claims are correct and that workplace environments are safe.
Safety training services for pharmaceutical ingredient and product manufacturing
With all of the 'hardware' in place, the performance of facilities is only as good as the people operating them.
SafeBridge offers a range potent compound safety training courses designed for staff at all levels and at every stage of pharmaceutical production, from researchers and operators to engineers and senior management.
Staff are trained from a business perspective in systematically and scientifically managing pharmaceutical occupational health and safety with the objective of developing risk-aware staff able to understand and manage risk in their own working environments.
Industrial hygiene analytical laboratory
SafeBridge operates an AIHA accredited industrial hygiene laboratory where validated air and surface methods are developed. SafeBridge has pioneered the adaptation of metabolic and chemical analytical methods to industrial hygiene applications.
Samples are regularly processed in our laboratory, which comprise biologically active pharmaceuticals, including steroids, peptide hormones, and genotoxic compounds.
We use techniques that include ELISA, HPLC and RIA. OELs can be very low, down to single digit ng/m3 range, which need analytical methods that are highly sensitive. The quantitation limit of some assays can be measured in picograms per filter.
Chemical pharmaceutical handling solutions
SafeBridge is also specialised in additional areas in the pharmaceutical and biotechnology arena, including:
Research-based organisations (drug innovators)
Contract manufacturing organizations (CMOs) include:
    – API manufacturers
    – Finished pharmaceutical product manufacturers and
    – Firms packaging final products
Drug development organizations
Drug delivery companies
Hospital and compounding pharmacy organisations that handle potent pharmaceuticals
Commercial
SafeBridge prides itself on delivering potent compound safety management within a deep understanding of the commercial and business setting.
All too often, we see an 'emotional' approach to potent pharmaceutical compound safety that should have no place in the science-based (bio)pharmaceutical sector.
Challenges in this arena are growing due to the advancement of antibody-drug conjugates (ADCs) and SafeBridge has been involved in ADC projects from discovery through commercialisation.
From commercial work for companies seeking to acquire potent compound processing facilities, through conceptual and detailed design support right through to air monitoring, training and medical surveillance, SafeBridge can help your company manage potent compound occupational health and safety well.