Since 1999, SOLABS, a software company, has been dedicated to helping life science companies transition from manual or paper-based quality management systems to SOLABS QM, an enterprise quality management software (EQMS).
SOLABS also offers guidance on best practices and a full range of implementation services with the SOLABS QM installed or hosted solution, including an extensive validation package, project management, process configuration, data migration, IT support and training workshops.
SOLABS QM: enterprise quality management software
SOLABS addresses the needs of life sciences organisations such as pharmaceutical manufacturers, medical device producers and biotechs. Its EQMS SOLABS QM allows companies to improve operational efficiency by managing all quality operations under a single user interface with compliance to 21 CFR part 11.
The software allows companies to manage CAPA, complaint, change control, audit, controlled documents, as well as employee training in a single user interface.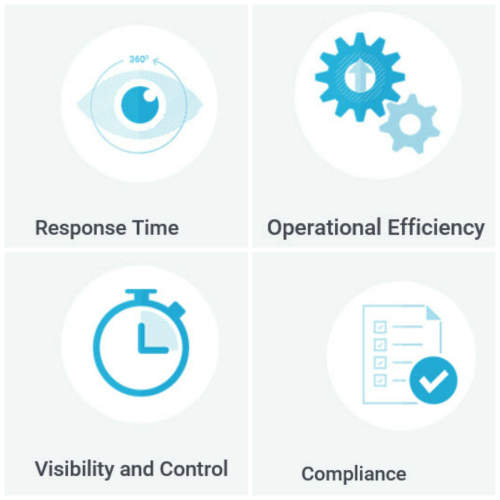 The company helps businesses improve response time to audits, increase operational effenciency, as well as mitigate the risk of non-compliance.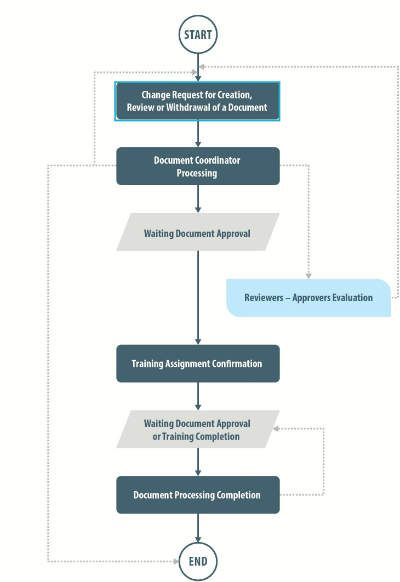 The company's software solution manages quality processes, documents and employee training records.
SOLABS QM includes profile pages, which allows users to view information on their individual training profile.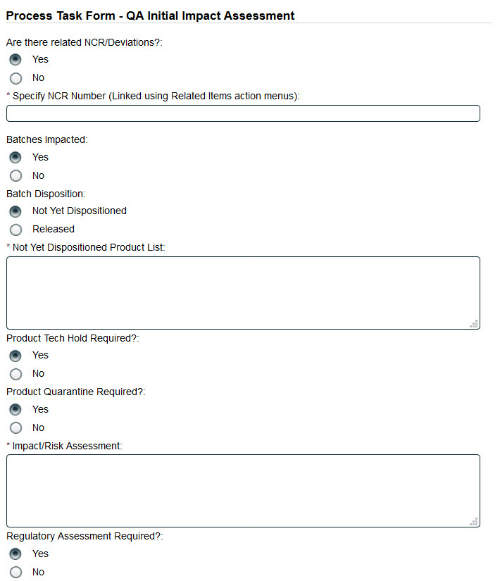 An example of a non-conformance process form at QA Initial Impact Assessment step.
Solabs offers a web-based software solution, which improves quality operations.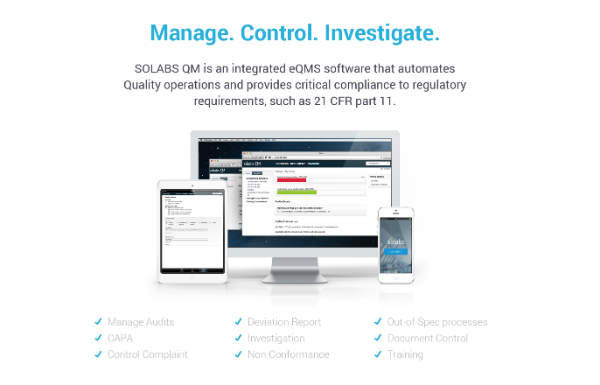 Solabs QM can be accessed from computers, tablets and mobile devices.
Quality best practices
SOLABS' Quality Best Practices unit headed by Brian Graeff, a quality management veteran, provides guidance on compliance fundamentals for EQMS systems. The Best Practices unit is heavily involved in implementation projects to help clients automate quality processes in a lean and efficient manner.
Document control for standard operating procedures
The document control functionality in SOLABS QM allows for management of all requests from creation to publication, with active monitoring of related training activities and documents in a controlled environment, with compliance to 21 CFR Part 11 and other regulatory requirements.
Email notifications are sent to users when they have a task to complete. Change requests can be configured to commence a predetermined number of months prior to the next review date on a per document basis.
The system audit trail is easily accessible to users with appropriate privileges for the purpose of retrieving information about changes made to documents and their previous versions.
Typical document types that are managed in SOLABS QM are:
Standard operating procedures
Master batch records
Product specifications
Work instructions
Validation protocols
Training management and official training records
The training feature in SOLABS QM manages all employee training profiles, activities and records according to regulatory requirements.
In this section, training is created and assigned to employees based on their job function. The profile page displays their performance versus training and lists all assigned training activities.
Email notifications are sent to a user when an activity has been assigned to them to complete. Managers and training administrators can at a glance see which employees have outstanding training activities.
Typical training activities in SOLABS QM are:
Read and understand on SOPs
On-the-job training
Online training course
Class training
APPS for quality processes such as CAPA and change control
The quality processes functionality in SOLABS QM allows for management of all quality processes. Processes are based on a workflow of steps that need to be completed before the process can be closed.
Each step consists of an electronic form that must be completed before the process can move to the next step.
Email notifications are sent to users when they have to act on a process. The system monitors the completion of steps, and through the use of flowcharts, displays where in the workflow the current step resides.
SOLABS has developed a selection of APPS to manage each quality process. The APPS model allows for the integration and interoperability of processes with one other, and with the document and training features.
The company's Quality Best Practices unit is continuously growing its catalogue of APPs in order to meet 100% of client requirements out-of-the-box and to allow for further customisation.
Below is a list of QM APPS:
CAPA
Non-conformance
Complaint
Deviation
Quality events (combined)
OOS/OOT
Audit scheduling and management
Investigation
Change control
Calibration and maintenance
Reporting and analytics
SOLABS QM exports a copy of all data to both Microsoft Excel and Report Builder via a SharePoint portal.
Report Builder is an advanced reporting tool that allows for the creation of graphical reports that can be sent automatically to a group of users on a pre-defined schedule.
Reports include the number of closed change controls monthly, annual product reviews, training gap analysis, and CAPA trending.
SOLABS QM is sold using a subscription-based user model, meaning clients pay an annual fee based on the number of users.
Standard users have access to all areas of the application, while train ID users can only view certain documents and record their training activities.
SAAS installed on premises or hosted offerings
SOLABS QM is a web-based solution that can be offered hosted or on premises. The delivered support solution and technology are the same for both options.
The company provides a best-in-class hosting offering in collaboration with the Iron Mountain National Data Center in Pennsylvania. Each client is provided with a fully supported, validated and dedicated environment.