Oncology Therapeutic Development (OTD) is a contract research organisation specialising in the efficient creation and formulation of new therapies to treat and prevent cancerous tumours.
The company offers clinical consulting for venture capital (VC) groups or mid-size biotechnology companies to help optimise, launch, and execute plans for the clinical development of therapies. Its experienced medical staff provide strong support, making OTD a key partner.
OTD designs preclinical models to guide clinical development, as well as designing and implementing Phase I/II studies.
Consulting services for the development of oncology therapies
OTD aims to allow its partners to develop oncology therapies efficiently, cost-effectively, and in a timely manner. Its consulting services help establish a clinical development plan from study design to clinical trials.
OTD's clinical consulting help create key plans for the launch, optimisation, and execution for the formulation of oncology drugs.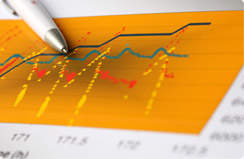 The clinical development plan includes vital data such as chemistry, manufacturing, and controls (CMC), toxicology reports, and pharmacology information.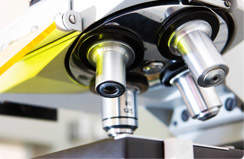 The company's preclinical models are designed to help quickly and efficiently design and implement Phase I/II oncology studies.
The company's detailled plans review proposed clinical studies, resources, and timelines to help ensure efficient trial conduct. OTD's excellent due diligence helps ensure the precise collection of toxicology, regulatory affairs, pharmacology, and chemistry, manufacturing, and controls (CMC) data ready for preclinical and clinical development of novel drugs. The company provides key insights into the evolving patterns of cancer treatments to assist in this preparation and the development of strategies.
In addition, OTD helps design clinical and regulatory strategies to achieve expedited marketing approval and rapid adoption in the clinic. The company provides an on-site review of medical source data from clinical trials and compassionate-use programmes.
Management of clinical trials for oncology drugs
OTD's team has vast experience in the management of oncology clinical trials, from conception to study report writing. The firm has previously assisted with more than 50 Phase I-II trials. These included many first-in-man molecules and featured therapies for all solid tumours and hematoplogic malignancies, including classic cytotoxins, targeted therapeutic agents, immunotherapies, and hormone therapies.
Many small biotechnology firms, mid and large-size companies, academic institutions, hospitals, and clinics have benefited from OTD's collaboration.
Aspects of trials that OTD manages include:
Study design, target population definition, drug combination optimization
Protocol, amendment, and informed consent writing
Case report form (CRF) design emphasising clinically relevant data
Reglatory package preparation and submission to health authorities and ethics comitees or institutional review boards (IRB)
Patient eligibility verification
Project and site management
Monitoring
Serious adverse effect (SAE) medical safety monitoring
Pharmacokinetic and pharmacodynamics analysis
Data management with electronic case report forms (eCRF), randomisation using interactive voice response system (IVRS), and statistical analysis
Clinical study report (CSR) writing (for ICH E3 compliance), SAE narratives, posters, abstracts, and peer-reviewed manuscripts.
Pharmocovigilance: databases, SAE management, electronic transmission of serious unexpected serious adverse reactions (SUSAR) (Europeans Medication Agency certification / Eudravigilance)
Quality assurance
About OTD's Management Team
OTD's founder and head of consulting Esteban Cvitkovic is a medical oncologist, specialising in drug development. An important figure in the registration of many oncology drugs, he has lead therapeutic advances in genitourinary tumours and sarcomas, as well as head, neck, and gastrointestinal cancers.
With a portfolio of more than 200 peer-reviewed articles and 600 drug development abstracts, Cvitkovic has been appointed in instritutions such as Memorial Sloan Kettering Cancer Center and Columbia Presbyterian in New York, Instiuto Maria Negri in Milan, Institut Gustave Roussy and Hôpital Paul Brousse in Villejuif, and Hôpital Saint-Louis in Paris. His career began in Argentina after graduating at the age of 19. He co-founded the oncology-focused contract research organisation (CRO) Cvitkovic & Associates Consultants (CAC) in 1996.
OTD's senior medical director Dr Mohamed Bekradda has 20 years of experience as a medical oncologist for the clinical development of anticancer drugs. With a focus on gastrointestinal and genitourinary cancers, he made a therapeutic evaluation of hormone-resistant prostate cancer and developed a cisplatin-containing chemotherapy regime for the treatment of germ cell tumours and an oxopilatin-containing regime of colorectal cancer and lung cancer. In addition, he has experience with anticancer agents such as immunotherapy, chermotherapy, and hormone therapy.
Dr Bekradda's past appointments include at Institut Gustave Roussy in Villejuf, Centre Léon Bérard in Lyon, and the Center Hospitalier Sud Francilien in Essonnes. He also cofounded CAC with Professor Cvitkovic.
OTD's senior project manager Fabrice Bourdel has both an MSc in cellular and molecular biology and an honours degree in biology and pharmacology of ageing. He worked at the CAC (subsequently AAIPharma) for more than ten years, focusing on clinical oncology research. He has extensive expertise in Phase I trials for cancer therapies and has managed more than 20 studies from Phase I to International Phase IV.