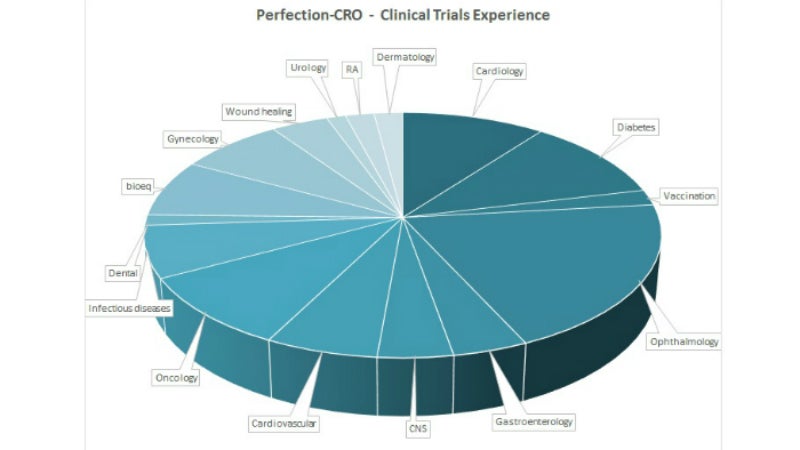 Perfection-CRO is a contract research organisation (CRO) that provides regulatory, feasibility, project management, and monitoring services for local and worldwide clinical trials in the pharmaceutical, biopharmaceutical, and medical device industries.
Founded by Dr Nira Garty in 2014 as a continuation of a European-based CRO, Perfection-CRO's wealth of knowledge and experience is offered through its modular service model. Its customised services allow for complete or part-management of clinical trials for medical and healthcare products.
Regulatory submissions for new investigational products
Perfection-CRO has vast experience in regulatory submissions to ethics committees (EC) and Ministry of Health (MOH).
The company prepares submissions for drugs, medical devices, advanced therapeutics, and genetic trials, providing annual progress and safety reports.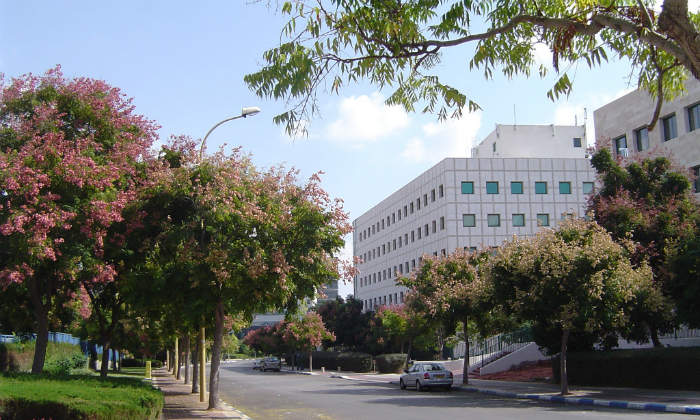 Based in Israel, Perfection-CRO offers trial management services both locally and worldwide.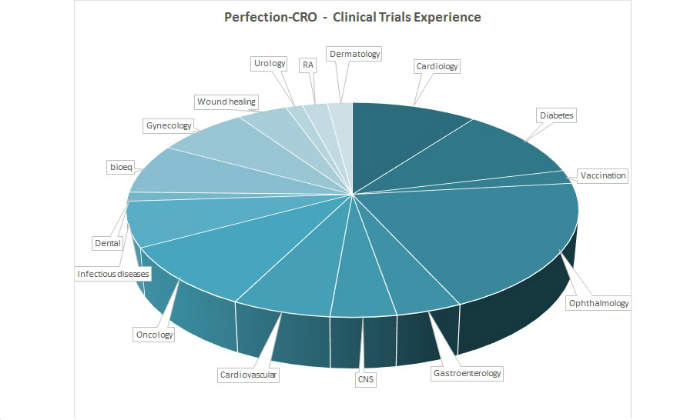 The company uses its vast experience to suggest a variety of medical sites and investigators, which are individually matched to each trial.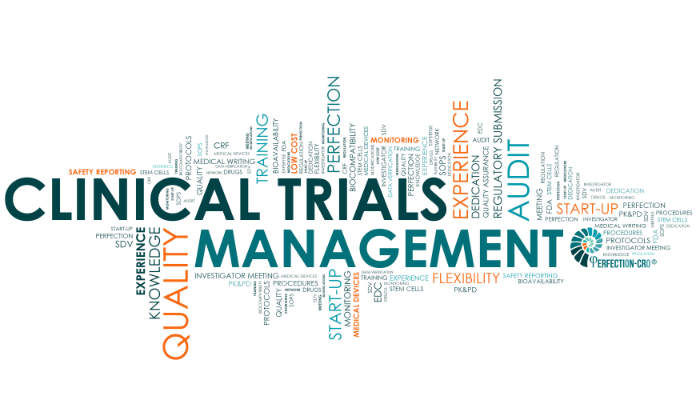 Perfection-CRO offers organising of all types of clinical trials, including suggesting medical sites, budgeting, organising contracts, and scheduling investigator meetings.
Start-up activities for clinical trials
Having helped manage clinical trials for many years, Perfection-CRO can recommend specific medical sites for studies and medical indications as part of its feasibility assessment services.
Using its extensive experience with investigators and out-patient community clinics, the company addresses the capabilities of a site, its recruitment potential, investigator involvement, motivation, and compliance.
Clinical trial management for the pharmaceutical and medical device industries
Perfection-CRO offers strategic planning, clinical trial design, and protocol development to ensure the smooth running of any small, medium, or large study.
The company also assists with trial recruitment, patient retention, medical site contracts, and budgets, as well as planning investigator meetings and organising medical documentation.
With its experienced clinical team, Perfection-CRO offers Phase I to Phase IV clinical monitoring and project management, including for global projects.
From identifying and managing of the research / medical sites to close-out visits, the company brings dedication, precision, and efficiency.
Auditing good clinical practice (GCP) assessments for clinical trials' facilities
Helping to ensure compliance with regulations and guidelines, Perfection-CEO's auditing service includes the inspection of site facilities, assessment of qualification and training of site personnel, and investigation of site workload, staff availability, and oversight.
The auditor assesses compliance with local protocol or global regulations, as well as sponsor / CRO standards of practice (SOP).
Audits will also include a review of records concerning the EC and regulatory authorities. Review procedures involve the accountability and storage of investigational products, safety reporting, subject protection, informed consent, and subject inclusion.
About Perfection-CRO
Perfection-CRO's target market includes small to medium-sized companies in the pharmaceutical, biotechnology, medical device, and diagnostics industries, offering an individual approach on-time and on-budget. The company provides high-quality, flexible, cost-effective services on both local and international levels.
As a member of the UK's Clinical and Contract Research Association (CCRA) and guest partner of EUCROF, the European CRO Federation, Perfection-CRO are versatile and can handle a wide range of clinical research challenges. The company also participates in medical and clinical conferences globally to ensure its clients receive relevant services based on current industry needs. The service is also flexible, ensuring each client has a personal experience, with a high attention to detail.
Perfection-CRO has multi-indication experience in all phases of research. Over the past 18 years, the company has accumulated industry expertise in areas such as cardiology and cardiovascular trials, to innovative ophthalmology treatments. Including first-in-human trials in diabetes, gastroenterology, and oncology, the firm has participated in drug studies for both adults and pediatric populations.