SCollect provides electronic data capture (EDC) systems that collect patient data during clinical trials and observational studies.
Its ease of use and study deployment makes the system an ideal choice to build electronic case report forms (eCRFs).
SCollect comprises a unique clinical imaging system integrated within the eCRF that allows clinicians to take measures and draw over images with forms associated with the image viewer.
Complete EDC systems for the pharmaceutical industry
With SCollect, the user can create enquiries for the patient's form value to help trial monitors resolve odd values within the reports, as well as add notes, attachments and metadata to forms, visits or specific variables for clarity and accuracy.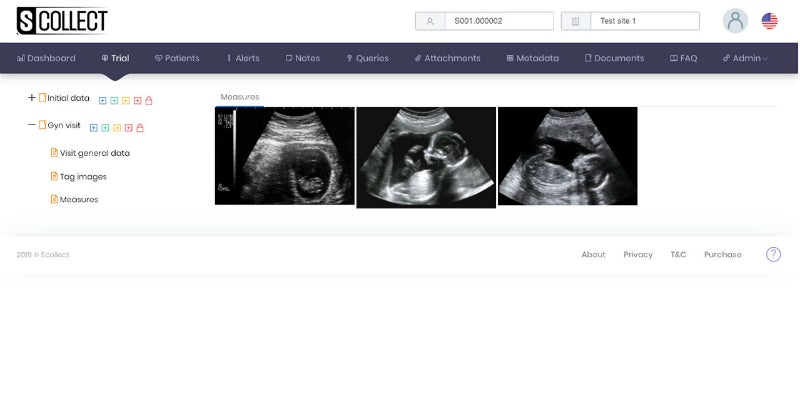 With SCollect, the user can have digital clinical images associated with any given patient visit.
Users can take measurements with the image viewer.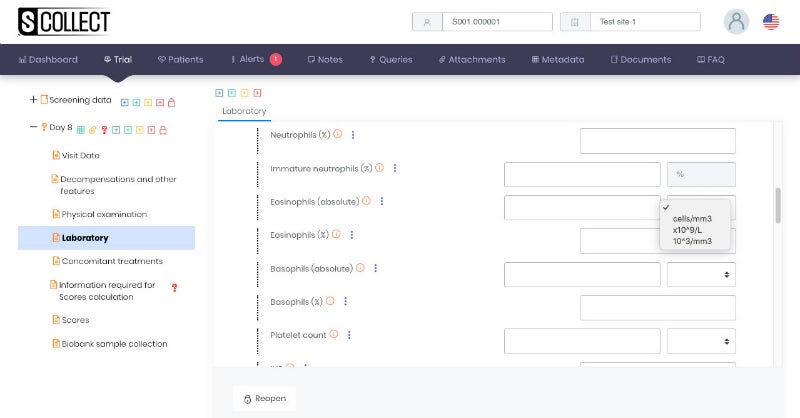 With the visit / form tree, users can access all forms and data.
With the Audit Trail module, auditors can check the values any study-related entity had over time, ensuring full transparency of each change in the study. Furthermore, data managers can export data to Statistical Package for the Social Sciences (SPSS) and Statistical Analysis System (SAS).
SSL-enabled security and compliance
SCollect runs inside a virtual machine of Amazon Web Services (AWS), an International Organisation of Standardisation (ISO) 27001 certified provider, and can leverage high-level security among other certifications.
All SCollect connections run through a secure link (SSL) to prevent others from intercepting personal data.
Audited by a third-party software validation company, SCollect fully complies with US Food and Drug Administration (FDA) 21 CFR Part 11 regulation, as well as European Medicines Agency (EMA) Guideline for good clinical practice E6 (R2).
Digital imaging clinical trials
With increasing trials and studies that involve digital clinical images, SCollect easily integrates a clinical image viewer alongside forms.
Using SCollect, it is no longer necessary to separate image viewer to carry out all measurements before filling in forms in the eCRF, as they are all in the same place.
Available features include draw free forms, ellipses and measurable angles, and drawings can be click-saved with the related form field.
Fully customisable EDC systems
SCollect is available in multiple configurations so it is highly customisable and adaptable to fit a client's requirements.
If the platform does not cover specific requirements, our engineers can implement personalised developments at request.