Biomay is a Good Manufacturing Practice (GMP) contract development and manufacturing organisation (CDMO) for plasmid DNA, messenger RNA (mRNA) and recombinant proteins for clinical phases I-III.
Headquartered in Vienna, Austria, Biomay has manufactured recombinant biomolecules with microbial systems (E. coli, yeasts) for more than 20 years.
Biomay has a particular track record in GMP manufacturing of advanced therapeutic medicinal products (ATMP) such as:
Plasmid DNA vectors for cell and gene therapies
Starting plasmids for viral vectors such as adeno-associated virus (AAV)
Non-viral DNA drug substances such as DNA-vaccines
Personalised, patient-specific DNA plasmids
Linearised DNA templates for in-vitro messenger ribonucleic acid (mRNA) transcription
Gene editing materials such as recombinant CRISPR-associated protein 9 (Cas9) nucleases
Scope of GMP contract services
Biomay offers the following GMP contract services: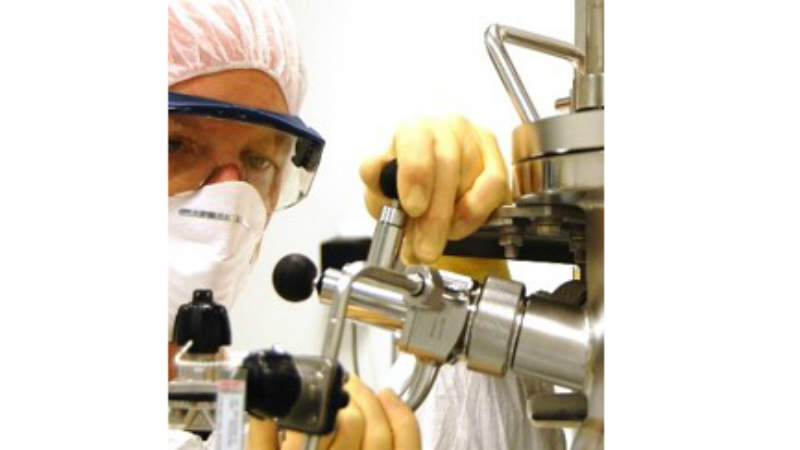 Biomay is a contract development manufacturing organisation (CDMO) with headquarters in Vienna, Austria.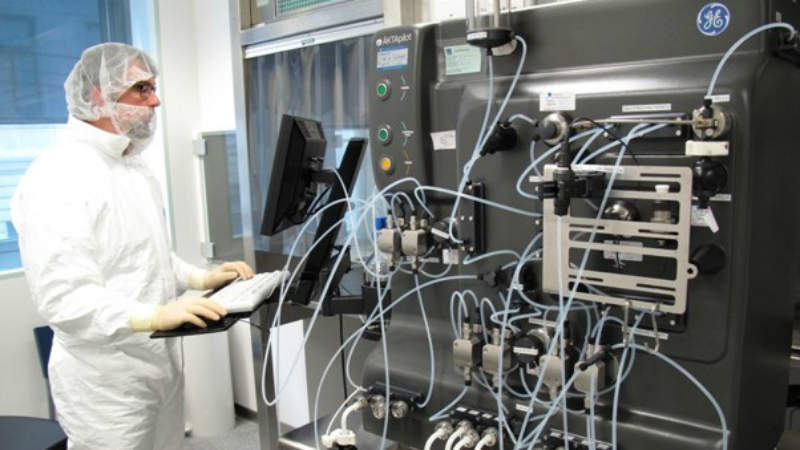 The company's cleanroom and quality assurance facilities feature equipment for processes such as homogenisation, chromatography, aseptic filling and lyophilisation.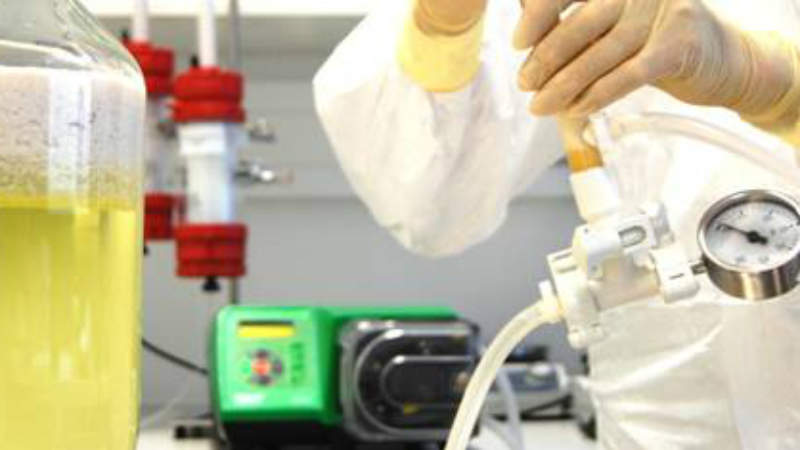 Biomay produces recombinant good manufacturing practice (GMP) grade proteins and plasmids for DNA vaccines.
Host / vector development
Current Good Manufacturing Practice (cGMP) cell banking (master and working cell banks)
Technology transfer and scale-up
Process development and optimisation
cGMP manufacturing of active pharmaceutical ingredients (API) / drug substance (plasmid DNA, mRNA, recombinant proteins)
cGMP manual aseptic filling (drug product)
Quality control with well-established / validated assays
In-house Qualified Person (QP) release
Validation (assay / process / cleaning)
Storage and stability testing
Regulatory support such as Investigational Medicinal Product Dossier (IMPD) / Investigational New Drug (IND) applications
Plasmid DNA manufacturing
Biomay manufactures GMP-grade plasmid DNA (pDNA) for third party clients. As a plasmid CDMO, Biomay addresses clients requiring batch sizes ranging from 100mg to 20g.
Biomay´s plasmid DNA technology features:
High-yield E. coli hosts
High-cell density cultivation
Optimised culture media (no antibiotics or animal compounds)
Scalable alkaline lysis
High-performance downstream process (mainly single-use systems)
Highly homogenous pDNA (more than 90% supercoiled)
Biomay offers these quality levels for plasmid manufacturing:
Full GMP/cGMP for drug substances and critical start materials
High-quality for DNA transcription templates and pre-clinical materials
Research and development (R&D) for research purposes
GMP facility and manufacturing capacities

Biomay`s GMP facility consists of the following areas:
Cleanroom class D (upstream / midstream processing)
Cleanroom class C (downstream processing)
Cleanroom class A/B (unidirectional airflow units for aseptic filling)
Airlocks for personnel and material flow
State-of-the-art heat ventilation and air conditioning (HVAC)
Preparation, service and storage areas
Quality control laboratories
Processing equipment and techniques

The complete processing chain for microbial biopharmaceuticals is established. Biomay caters to:
Upstream
Rotary shakers
Bioreactors: 5l / 25l / 45l
Fed-batch fermentation / high cell density cultivation
Midstream:
Batch or continuous flow centrifuges
High-pressure homogenisers
Alkaline cell lysis
Protein refolding
Downstream (purification):
Process chromatographies (pilot-scale, up to ~20g drug substance / batch)
Chromatographic techniques: capillary electrochromatography (CEC), anion-exchange chromatography (AEC), hydrophobic interaction chromatography (HIC), immobilised metal affinity chromatography (IMAC) and affinity chromatography (AC)
Filtration techniques such as depth, ultrafiltration (UF) / depth filter (DF)
Enzymatic processing of DNA:
Linearization of plasmid DNA
In-vitro transcription (IVT) of mRNA
Filling and finishing (partially with subcontracting partners):
Aseptic 0.2µm filtration
Manual aseptic filling / class A
Analytical services and quality control

Analytical testing and in-process controls conforming with United States Pharmacopoeia (USP) / European Pharmacopoeia (PhEur) standards are offered. Assay development, validation and stability testing can be performed. Biomay employs a certified QP for internal drug product release.
Established analytical methods:
Electrophoresis: Sodium dodecyl sulfate-polyacrylamide gel electrophoresis (SDS-PAGE), Western blot, Agarose gel electrophoresis (AGE)
High-performance liquid chromatography (HPLC), including reversed-phase (RP), ion-exchange chromatography (IEC), and size-exclusion chromatography (SEC) varieties
Spectroscopies: ultraviolet (UV), optical density (OD) 600, mass spectrometry (MS), circular dichroism (CD) and dynamic light scattering (DSC)
Immunochemical: Enzyme-linked immunosorbent assay (ELISA), (product-specific, host cell protein, host cell DNA)
Microbiological: bioburden, viability, phenotypic identification, plasmid retention, bacteriophages
Other methods: peptide / restriction mapping, DNA / protein sequencing, amino acid composition, endotoxins, total organic carbon (TOC).