Combino Pharm Malta
Contract Manufacturing of Generic Pharmaceutical Products and APIs

Address
Fructuós Gelabert 6-8. Sant Joan Despí,
08970 Barcelona,
Spain
Phone
Combino Pharm was founded in 1996 and since then has been devoted to developing and marketing generic medicines for both the retail and hospital markets.
Combino Pharm belongs to Corporación Medichem, a privately held group of companies active in the chemical and pharmaceutical business through its two own subsidiaries, Medichem and Combino Pharm.
The opening of Combino's own production plant in Malta in 2006, approved by the health authorities in the EU, allowed the company to improve its flexibility and customer-orientated services, and opened new opportunities not only in contract manufacturing but also in supplying products manufactured in the EU.
Generic product market share from day one
It is a well-known fact among companies in the generic product market that being the first generic to arrive on the market is likely to be the main key factor to success in launching a new product.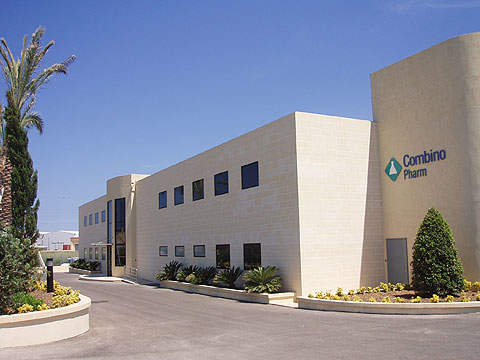 Combino Pharm provides pharmaceutical product development and manufacturing services for generic medicines.<br><br><br><br>

Combino Pharm's Maltese site is licensed for the manufacture and packaging of oral solid dosage pharmaceutical products.<br><br><br><br>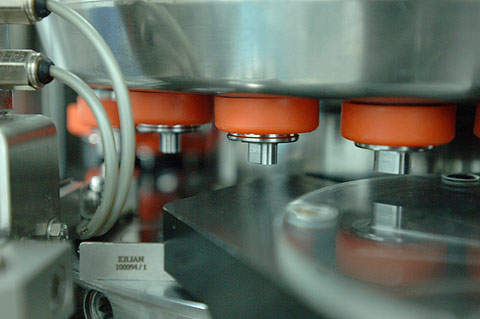 Combino Pharm provides contract manufacturing among other services.<br><br><br><br>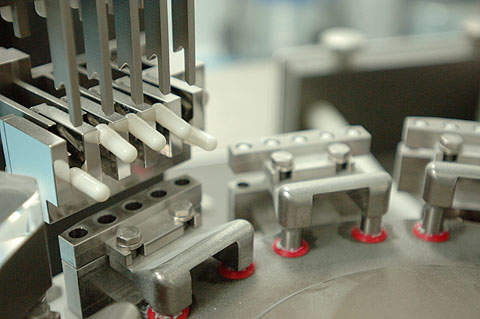 Combino Pharm offers a range of pharmaceutical contract manufacturing support services.
The strategic location of the Combino Pharm manufacturing plant in Malta offers this possibility to our clients. It allows them to launch new products on the market months before other competitors, enabling them to participate in the market from day one. Being the first is without a doubt the key to being the leader.
Solid oral dosage manufacturing plant
Combino Pharm Malta is a pharmaceutical production plant specialising in solid oral dosage forms, with facilities that occupy an approximate surface area of 6,600m² that have been designed and built according to European environmental and quality standards (EMEA).
The plant is equipped with cutting-edge technology and implements the six-sigma concepts throughout the production process allowing for efficient and flexible service.
The plant is authorised for the production and packaging of solid oral dosage forms, including Investigational Medicinal Products (IMP), and complies with the current standards of Good Manufacturing Practices (GMPs).
Contract manufacturing services
Teamwork among pharmaceutical experts at corporate level and those from the manufacturing plant ensure that the whole project, from the supply of active ingredients (API) to the commercial launch, can be managed to meet the dates that have been established and agreed upon by both parties.
Our team also incorporates experience and know-how in technology transfer, the development and control process and the production quality guarantee. We also receive ongoing assistance from specialists in intellectual property, registration, logistics, planning, engineering and purchasing.
Generic pharmaceutical product manufacturing capabilities
Combino Pharm Malta manufactures and prepares pharmaceutical products for various prestigious international laboratories. Its capabilities include:
Manufacture of products in solid oral dosage form
Tablets: coated / uncoated, immediate or modified release
Hard shell capsules: powders, immediate release beads, modified release beads, granules
Blister packaging
Pharmaceutical contract support services
Pharmaceutical product development
Contract development services
Combino Pharm, through its R&D department, also offers pharmaceutical product development, including:
Complete patent evaluation, covering the active ingredient, intermediates, chemical routes and FDF
Characterisation of the reference product, US and/or EU
Formulation development of solid oral dosage forms and injectables
Development process from formulation to validation
Development of analysis and validation method
Production of materials for clinical trials
Stability and quality control tests (QC)
Our team also incorporates experience and know-how in production, quality control and guarantee and also receives ongoing assistance from specialists in intellectual property, registration, logistics, planning, engineering and purchasing.
Combino Pharm: Alcoholic Clorhexidine Coloured and Aqueous Clorhexidine Transparent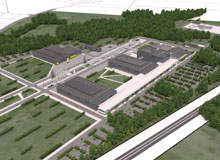 Danish pharmaceutical company Novo Nordisk broke ground on its diabetes active pharmaceutical ingredients (DAPIs) production facility in Clayton, North Carolina, in March 2016.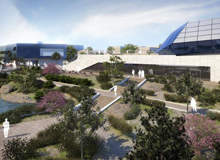 BioMalta is a state-of-the-art life sciences park in San Gwann, Malta, sponsored by the Maltese Government.
Combino Pharm SL
Fructuós Gelabert 6-8. Sant Joan Despí
08970 Barcelona
Spain



Telephone Number




Fax Number




Email Address




Links