Eskayef specialises in contract manufacturing and product development of oral, injectable and topical dosage forms of generic and cephalosporin products. Eskayef's current portfolio includes a range of 300 brands in 53 therapeutic areas. Product development of patented molecules is a key activity for Eskayef. The company's cGMP facilities manufacture dosage forms, from oral solid dose to sterile products, and include a dedicated cephalosporin facility.
The company is approved by the UK MHRA for the manufacture of a wide range of dosage forms and all its facilities / manufacturing plants were designed and are operated within cGMP regulations.
Contract manufacture of oral, injectable and topical dosage forms
Eskayef's core services are:
Contract manufacture of brand pharmaceuticals
Pharmaceutical development, manufacture, production and packaging
Solid and liquid oral dosage form manufacture
Formulation, mixing and packaging of pharmaceutical powders and liquids
QC analysis, QC release, product development and stability studies
Contract manufacture of oral liquid and topical healthcare products
Fill / finish production capabilities
Parenteral manufacturing services
Pharmaceutical suspensions and freeze-dried dosage forms development
Sterile products and oral solid dosage form manufacturing facilities
Eskayef's manufacturing areas comply with the latest EU Annex 1 requirements for sterile products, and the oral solid dosage form facilities are designed to ISO 8 standards. Validation of the facilities and installed equipment has been carried out in accordance with EU Annex 15 to ensure consistent performance and reliability of the equipment and the manufacturing processes.

State-of-the-art manufacturing facilities for solid dose and injectable dosage forms.<br><br><br><br>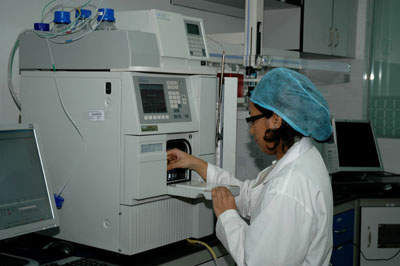 Fully equipped analytical laboratories for both ICH stability studies and product release.<br><br><br><br>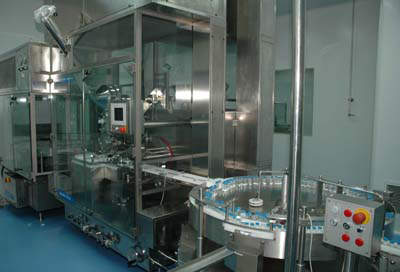 Integrated aseptic powder filling line fully compliant with EU GMP Annex 1 requirements.
Aseptic filling facilities
Integrated vial lines for powder and liquid filling, including automatic weight-control systems, are used for aseptic filling activities.
Utilities including purified water, water for injection and a pure steam system are installed and operated in accordance with EU GMP requirements and in accordance with the latest guidelines and regulations set by EP, USP and other international pharmacopoeias.
Product development of patented molecules
The company has an extensive infrastructure with over 2,000 employees including more than 200 scientists and technologists focusing on pharmaceutical manufacturing and product development. Eskayef has the capability to develop products under contract for clients, as well as servicing the growing needs of its own markets, including both Bangladesh and its rapidly expanding export markets.
Based in Bangladesh, Eskayef can offer the advantage of product development activities on patented molecules, thanks to the 'least developed countries' (LDCs) concession from implementing GATT-TRIPS-WTO regulations.
Contact us to find out how we can add value to your existing product portfolio and help fast-track your development pipeline by means of our cost-effective cGMP facilities and systems.
About Eskayef
Eskayef is an independently owned pharmaceutical company located in Bangladesh, founded in 1990 out of the merger of Smith Kline and French and Beecham. Eskayef has a demonstrated record of high growth in sales and products and is one of the top five pharmaceutical companies in Bangladesh, with an annual turnover exceeding $60 million.