IDT Biologika GmbH is an innovative, privately-held company with more than 90 years of experience in researching, developing, manufacturing and marketing of biologics.
EMA and FDA approved biopharmaceutical facilities
IDT operates one of Europe's premiere integrated biological and pharmaceutical development and manufacturing facilities. We are a global supplier to the pharmaceutical and biotechnology industry.
With decades of experience developing our own products, as well as those of pharmaceutical industry third parties, we understand the needs of our customers when it comes to responsiveness, state-of-the-art technology and integrated solutions, all set against the backdrop of a relentless commitment to quality.
The company has experience in technically sophisticated projects, such as innovative biopharmaceuticals and lyophilised compounds.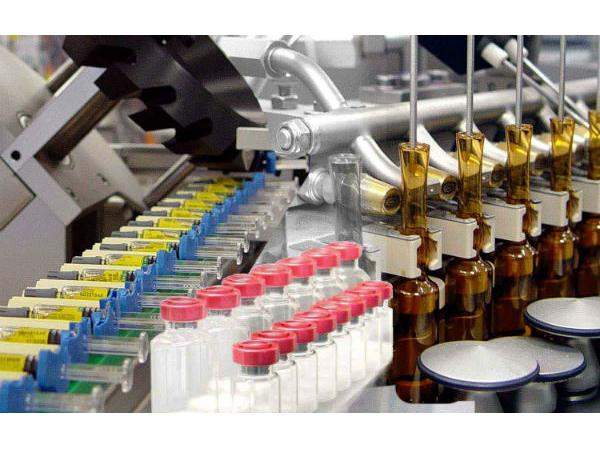 Fill and finish of vials, ampoules and syringes.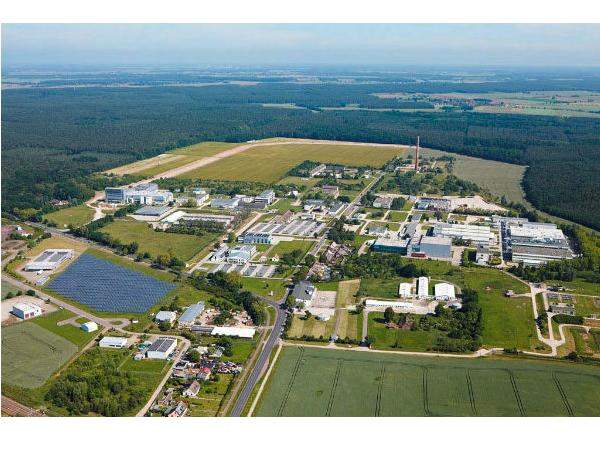 Aerial view.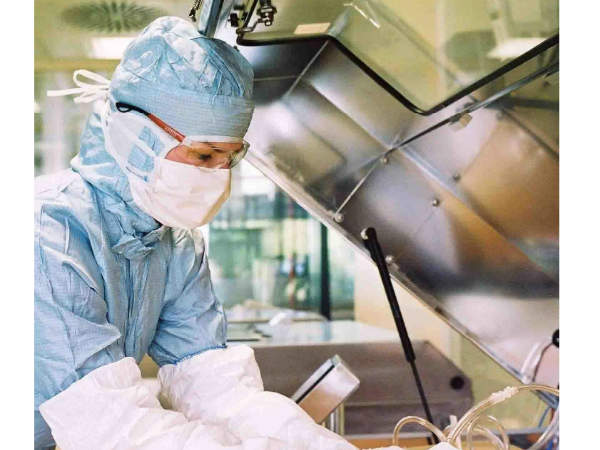 Development and manufacturing of vaccines.
In 2009, a US subsidiary was established. This enables us to better support customers in the US drug market and to develop closer working relationship with partners and potential customers in North America.
In the last 20 years, IDT Biologika has invested more than €280m in building state-of-the-art biopharmaceutical facilities.
All facilities have been inspected by international regulatory agencies such as EMA and FDA.
IDT Biologika offers customers access to highly integrated development and manufacturing services, including one of the most comprehensive quality control and testing programs in the industry.
Three business areas: pharmaceuticals, human vaccines and animal health
The company focuses on three core areas: pharmaceuticals, human vaccines and animal health.
For pharmaceutical markets, IDT Biologika specialises in the development and manufacture of sterile liquid drugs, providing fully-integrated services, ranging from formulation development and clinical manufacturing through to large-scale production, packaging and quality control.
For vaccines, IDT Biologika offers development services and manufacturing facilities for clinical Phase I to III, as well as commercial supplies for leading edge viral and bacterial human vaccines, addressing health issues such as tuberculosis, AIDS, malaria and pox.
For veterinary markets, IDT Biologika develops manufactures and markets a comprehensive range of high-quality vaccines and other products for animal health.
Member of the Klocke Group
As a member of the Klocke Group, IDT Biologika stands out in its work for the biopharmaceutical industry because of the breadth of its activities.
The Klocke Group are experts in the areas of innovative packaging solutions and contract manufacturing of solid dosage forms and cytotoxics.
This is complemented by IDT Biologika's special understanding of pharmaceutical commercialisation, in-depth knowledge of the drug registration process and a highly sophisticated approach to quality control.
Investment in enhanced production capacity
In September 2013, IDT started up its new production capacity dedicated to sterile parenteral drug products, including vaccines and biologics, having completed an expansion project announced in 2011.
Capacity to manufacture vial-based products in liquid and lyophilised form will increase to 60 million units per year.
IDT will invest an additional €40m in its vaccine and parenteral sterile fill-and-finish capacities in syringes, vials, lyophilisation and packaging at its BioPharmaPark, located in Dessau-Rosslau.
Among the upgrades are innovative serialisation and anti-counterfeiting capabilities designed to enable the authentication of finished pharmaceuticals.