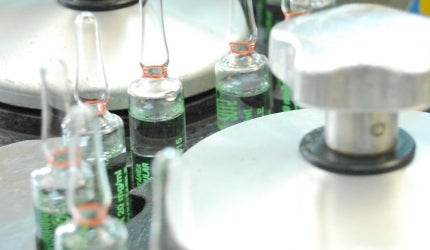 Laboratorios Inibsa is a pharmaceutical company with over 60 years of experience. A part of the Inibsa Group, the company provides products and services to the group companies, Inibsa Dental and Inibsa Hospital, as well as other pharmaceutical companies through its contract manufacturing division.
Currently we are working for companies in more than 50 countries worldwide from our facilities in Lliçà de Vall, 20km from Barcelona, Spain.
Our commitment to quality and service involves meeting the highest quality and regulatory standards, using the most advanced production technology available and having a team that is committed to achieving our objectives. All this makes Inibsa Group a competitive, sustainable, committed company that is focused on innovation and international expansion.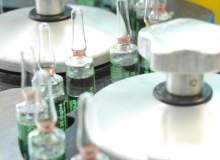 Pharmaceutical contract manufacturing services
Laboratorios Inibsa can provide contract manufacturing services for a range of pharmaceutical product types.
We produce two types of injectable solutions: 1.8ml injectable cartridges and injectable glass ampoules in sizes from 2ml up to 10ml. Our production capacity for these is 150m units per year and 20m units per year respectively.
The company can also manufacture solid form hard capsules with a capacity of 80m units per year. Other products include oral liquid form glass ampoules, medical devices, antiseptics (up to 0.5m units per year) and clinical disinfectants (up to 2.5m units per year).
Pilot batch manufacturing services are available upon request.
High-quality manufacturing technology
Laboratorios Inibsa uses machinery of the highest quality to ensure the best possible products. Our equipment includes:
Injectable solutions production reactors from 100l to 1,200l – MJ Andrés
Washing, depirogenation, filling and sealing line for ampoules – Bausch & Ströbel AFV8010, 24,000 ampoules/hour
Washing, depirogenation, filling and sealing line for cartridges – Bausch & Ströbel KFM8024, 24,000 cartridges/hour
Washing, depirogenation, filling and sealing line for cartridges – Bausch & Ströbel KFM12024, 36,000 cartridges/hour
Optical inspection equipment: Brevetti ATM18, 24,000 ampoules/hour; Brevetti ATM32, 15,000 cartridges/hour; Seidenader VI-60, 36,000 cartridges/hour
Labelling equipment: Bausch & Ströbel ESA1025, 36,000 cartridges/hour; Bausch & Ströbel ESA1025, 48,000 cartridges/hour; Neri BL400 – datamatrix
Blister forming and packaging equipment FARCON FC420 48,000 blisters/hour
Autoclaves: Fedegari FOF2/BB, 1m³; Fedegari FOF5 1.6, 1.6m³; Celester (Telstar) SM101517, 2.6m³
Reactors for detergents and disinfectants production of 1,000l to 3,000l
Mixers, capsule filling and packer equipment for hard gelatine capsules: capsule filling IMA Zanasi 40E, 40,000 capsules/hour; Packer IMA C-60, 1,650 blisters/hour
Pharmaceutical development and laboratory services
Our highly-qualified pharmaceutical development team can provide the following services:
Documentation search
API and supplier selection
Formulation of new products to be registered
Reformulation of products for improvements, optimisation or to comply with new regulations
Galenic development
Development of pharmaceutical analysis and validation methods
Product dossiers with certification guarantees (international)
Generation or support of information to complete the marketing dossier for new products
Quality control and certification
A highly-qualified team of personnel and the most demanding certifications and calibrations mean we can carry out physical-chemical and microbiological studies, and analysis of raw materials, semi-produced products and finished products in compliance with Good Laboratory Practice (GLP) and pharmacopoeia (USP, EP).
Regulatory affairs and quality assurance
We manage all the documentation required to comply with regulations, as well as obtaining the licences necessary to manufacture and market drugs, medical devices and nutritional products. Risk management, operational excellence and scientific knowledge are the pillars of our quality system.
At Inibsa we apply best practices and the latest healthcare quality management standards (EU GMP, ICH Q8, Q9, Q10, GAMP 5, Lean), and quality assurance is an integral part of our operations.
Products manufactured by Laboratorios Inibsa meet the highest quality standards to ensure customer satisfaction and patient safety. We have several quality integrated systems:
ISO 9001
ISO 14001
Good Manufacturing Practices (EUGMP)
EN-ISO 13485 Medical devices – quality management systems – requirements for regulatory purposes
Pharmaceutical packaging and labelling
Laboratorios Inibsa has several primary and secondary packaging lines with a multitude of formats, which are sealed with DataMatrix for better product traceability:
Contract engieering services
Our contract engineering services include:
Design of pharmaceutical plants key in hand
Design of WFI, PW, loops
Maintenance programmes redaction
Selection of suppliers
We have more than 5,000 places for raw materials, packaging materials, APIs, semi-produced products, finished products and returns, including:
Room temperature area
Controlled and recorded temperature area (15ºC-25ºC)
Chilled warehouse area (2ºC-8ºC)
Hazardous material area
Wholesaler area
Exclusive and customised areas
Inflammable materials area
Corrosives materials area
Picking area