SanaClis is a privately owned CRO founded in Slovakia in 2000. Quality of our service is our main priority as we work on each study on the assumption that an audit or inspection could happen tomorrow.
SanaClis provides contract research services for the pharmaceutical industry that include clinical monitoring, investigational medicinal product (IMP) and clinical trial supplies (CTS) management, customs clearance and brokerage, as well as regulatory services, site contracting and payments.
Contract services also include project management, pharmacovigilance, data management, statistics and medical writing, as well as central laboratory and bioequivalence.
Clinical monitoring services
Clinical monitoring services provided by SanaClis include: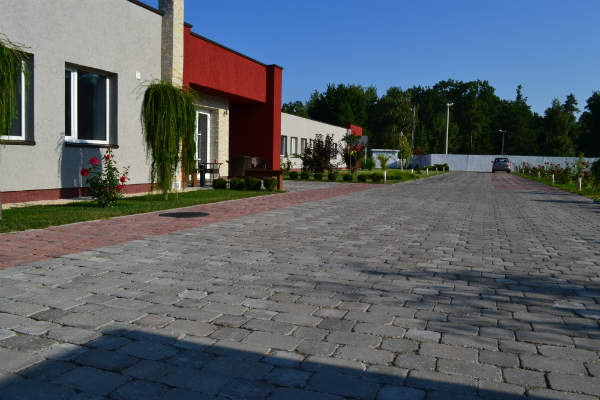 Services provided by SanaClis include clinical monitoring, management of investigational medicinal products (IMP) and clinical trial supplies (CTS).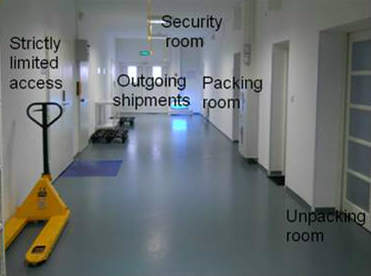 Compliance with GMP, GDP and local regulatory standards.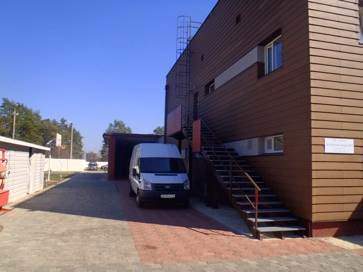 We offer a full range of warehousing services for medicinal products, within the best practices in regulatory compliance and clinical trials logistics.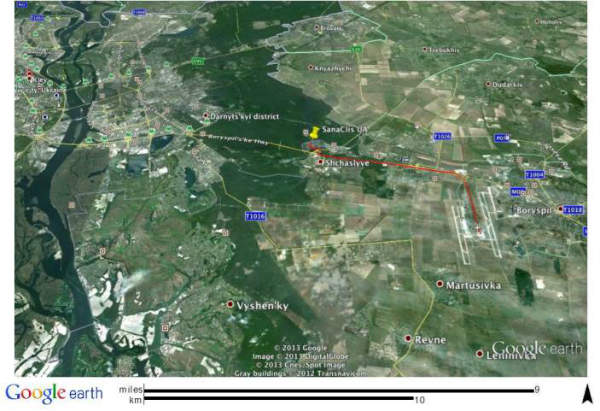 The company operates throughout 22 European countries.
Regulatory and clinical monitoring services for international clinical studies (Phase I-IV)
Professional staff with FDA and EMEA inspections experience
Experience in all therapeutic areas including rare indications
84% of CRAs with monitoring experience of more than two years
Recruitment target exceeded or met earlier in 97% of studies
High-quality of services (no critical or major findings during audits or inspections)
Quality and safety net surrounding each clinical research associate (CRA)
Project managers for international clinical studies
Depot services in Ukraine, Russia and Georgia
Warehousing and management of investigational products and clinical trial supplies
Warehousing services are provided within the best practices of clinical trials logistics and comply with GMP, GCP, GDP and local regulatory standards.
In addition, we offer an electronic SanaClis inventory management system with online sponsor access, validated central monitoring system (temperature / humidity), and security of investigational products (IP) at any time.
Distribution of IP and CTS for pharmaceutical applications
SanaClis has its own validated shippers for ambient / cold / frozen temperature-controlled shipments and temperature loggers (ELPRO, Sensitech m/u).
The company also has validated packaging configurations (Va-Q-Tec, Laminar Medica, Credo), local labelling of study supplies, comparators and rescue medication.
Incineration IP and CTS
SanaClis was the first contract research organisation (CRO) with its own warehouse in Ukraine specialised in IMP management for international clinical studies since 2001.
The company's advantages include:
Warehouse areas of 1,060m² in Ukraine, 400m² in Russia, 300m² in Georgia
SanaClis has performed more than 300 international clinical studies (Phase I-IV)
More than 40,000 shipments to sites, including ambient, cold and frozen
Successfully passed 47 GCP / GMP sponsor audits and eight GCP / GMP inspections
Each office is ISO:9001 certified
Customs broker services for medicinal products
SanaClis can be an importer of record and obtain:
Import license for IP and clinical trial supplies / equipment
Export license
Certifications by local authorities if applicable for the equipment or devices
Customs broker services
Advice on required documents and invoice preparation/harmonisation
Advice on best import strategy (permanent vs temporary) to reduce costs
Customs officer can open and check shipment content only in the presence of our customs broker trained in GMP and GDP
Medication sourcing
We offer wholesaler pharmaceutical licenses in Ukraine and Russia, direct contracts with drug manufacturers or their authorised distributors in each country, as well as ensure secure supply chains and best rates.
Data management solutions
SanaClis's data management and biostatistics department provides high-quality services to support clinical development of drugs and medicinal products through the use of powerful and efficient CDISC-certified, regulatory compliant electronic data capture (EDC) software suite, as well as services from biostatisticians.
Our team delivers quality data on time, within budget and helps to avoid delays in the clinical research process. Expert statisticians work closely with the data management team to meet the needs and objectives of each specific project, providing a customised service every time.
Services include:
Database design, electronic case report form (eCRF) and edit checks setup and validation
MedDRA / WHODRUG auto-encoding and manual coding
Query handling / query workflow and data cleaning
Double data entry for paper-based CRF
Full service in case of EDC including helpdesk
Blind / open randomisation
Customised data listings and data report generation
Data import / export (PROC CDISC / datasets for SAS / SPSS)
Statistical analysis, programming and reports for medicinal products
Statistics services include:
Statistical analysis plan, programming and study report
Adaptive designs / interim analysis
Meta-analyses (efficacy and safety)
Medical writing services
Medical writing services include:
CRF design
Clinical study report
Common technical document (CTD) support
Informed consent
Study protocol
Serious adverse event (SAE) narratives
Comprehensive pharma developmental laboratories
SanaClis's central laboratory in Russia provides a comprehensive range of services for pharmaceutical development.
From this facility, samples can be delivered from any location in Russia, with a research spectrum of more than 2,000 types of laboratory parameters across all areas of clinical medicine.
Round-the-clock services are provided, with express diagnostics (CITO) and a 10,000-11,000 daily capacity of bio fluid samples for analysis.
Our team of highly qualified laboratory staff use advanced equipment and test systems, ensuring compliance with international and national standards of management and laboratory services such as GOST, GMP, GLP.
We have a unique laboratory information system (LIMS) and offer integration into the information system of our partners. Remote logging and results are available online.
Bioequivalence studies
In our clinical trial laboratory, we provide:
Pharmacokinetic analysis of novel drugs at different phases of clinical trials including Phase I
Bioequivalence studies of medicinal products in compliance with international standards
Investigation of pharmacokinetic characteristics of registered medicinal products
Therapeutic drug monitoring
Quality control of medicinal products registered in the Russian Federation
Detection of fake drugs through independent pharmacological expertise