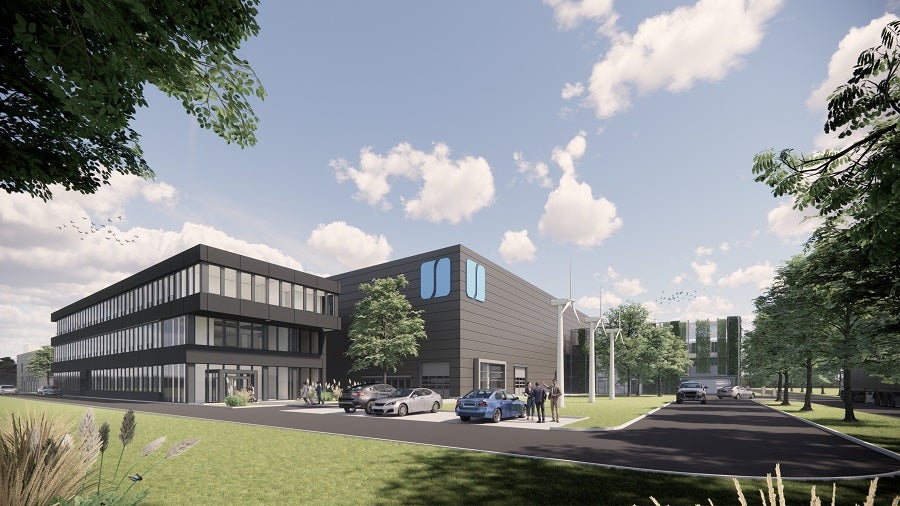 The Sanner Group is set for further growth. The groundbreaking ceremony for the new production site and headquarters in Bensheim, Germany, took place on 21 January. Additionally, Sanner is investing in a second manufacturing facility in Kunshan, China, which will start production this summer.
These expansions will support both strategic pillars of the company: continuously enhancing the packaging and desiccant portfolio for the healthcare market, as well as increasing activities as a device CDMO with more space for fully automated production and assembly of medical technology, diagnostics, and pharma drug delivery solutions.
More than 120 participants from politics and management, as well as shareholders, the companies involved in construction, and of course the Sanner project team and workforce, attended the groundbreaking ceremony and festivities at Sanner's new location in the industrial estate 'Stubenwald' in Bensheim, Germany. Following the handover of keys, which is planned for September 2024, Sanner will successively move its production and administration to the new buildings, which are located centrally with a good highway connection. "We will make the new site a great place to work and an ideal address for our customers from all areas," says Dr Johannis Willem van Vliet, CEO of the Sanner Group.
More than 100 percent additional production capacity
30,000m² will allow Sanner to double its production floor in Germany. State-of-the-art and highly automated equipment will grow the production capacity by even more than 100%. 300m² are reserved for the technology and innovation center ('Sanner Technikum'), where customer-specific solutions and prototypes will be developed. The desiccant and the injection moulding areas are separated. The main production floor for moulding and assembly is kept flexible to adapt to customer needs in both the packaging and device CDMO areas.
All machines are fed via an automated central material supply. Clean room capacity in class 7 and 8 incl. ESD floors for the production of electronic medical device components will also increase significantly. "We want to offer our customers the highest possible flexibility and automation," says van Vliet. "With the new production facilities, we have the space to cater to all needs – from desiccant or effervescent packaging to medical technology, diagnostics, mechatronic pharma drug delivery solutions and drug handling."
Focus on sustainability
The automated warehouse of the new facility in Bensheim will also have double capacity. Energy consumption, in turn, will be reduced by 20-30%. By omitting the use of natural gas, using state-of-the-art heat pump technology, and automated heat exchange systems, Sanner will further reduce its ecological footprint.
The photovoltaic system covering the complete roof of the factory will generate enough energy equivalent to over 300 single-family households. Additionally, wind turbines will supply the energy needed for exterior lighting and electric chargers for electrical bicycles and cars. With these measures, as well as many trees and roof greening the size of four soccer fields, the new site becomes a lighthouse example of sustainable production in the region.
80% more capacity in Kunshan
In China, Sanner will start production in the new facility in summer 2023. The existing factory in Kunshan has been continuously maintained to meet high-quality standards and will run in parallel with the second plant. The two close-by sites will give customers additional flexibility as well as security in terms of risk management. An additional 4,000m² of production space is currently being built, including class D clean rooms for GMP-compliant production of pharmaceutical and medical packaging solutions.
The site will further comprise a warehouse, a workshop, and office areas. A high degree of automation and energy-saving peripheral systems will secure highly efficient production. "Altogether, Sanner will be able to increase production capacities in China by around 80%. This will enable us to grow the existing portfolio, while offering significantly more space to expand the strategic focus as device CDMO also in China," says Ralf Tiemann, CEO Asia-Pacific.
Further expansions planned
Following the expansions in Europe and Asia, Sanner will also expand its business in North America. "In line with our global market penetration plans and the demands of our customers, we are looking to acquire a facility for development and production in the States to supply our US customers with high-quality Sanner products and CDMO services even more efficiently," says van Vliet.